Youtube Youtube
BRIE LARSON IS best known for her Oscar-winning performance in the 2015 film adaptation of Emma Donoghue's novel 'Room'.
Before this, she had worked on plenty of projects, but few had major mainstream success in the way that Room did.
One project she worked on in 2013 was a romantic comedy called 'Basmati Blues'.
The trailer is as bad as the name of the movie. She plays an American scientist who goes to India to sell genetically modified rice, but faces conflict when she realises that introducing it will actually be detrimental to Indian rice farmers. Who'd have known?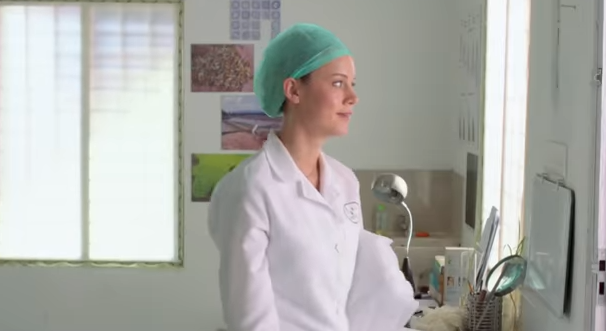 Youtube Youtube
Twitter users are furious at the trailer, insisting that it reduces Indian culture down to "rice, spicy food, poverty, poor English and cringy music." Others wrote that they were "disgusted" by Larson's participation in the movie, labelling her a sellout.
Although the movie was made in 2013, the resurfaced trailer and conversation surrounding it is due to the fact that Shout! Studios acquired the rights to Basmati Blues and plan to release it in 2018.

Qamar Qamar
Here is the trailer, which is laden with Indian stereotypes.
ONE Media / YouTube
Hindustan Times wrote pointed out how unlikely it is that a group of rural Indian farmers would speak English fluently amongst themselves at all times
Brie is shying away from promoting the film, for obvious reasons, and has not made any comments relating to it on social media.
Basmati Blues also features actor Donald Sutherland as the head of the evil rice corporation who sends Brie Larson to India. There's no specific release date for the movie yet.
DailyEdge is on Instagram!