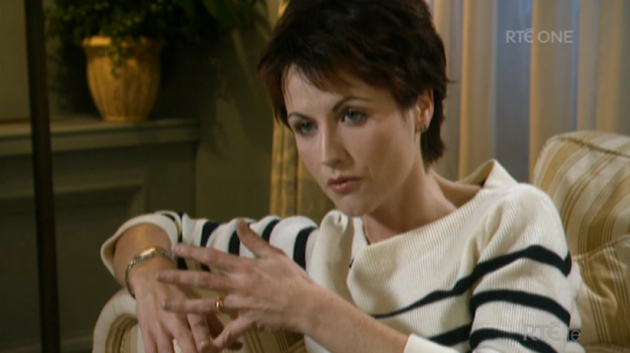 RTÉ RTÉ
LAST NIGHT RTÉ aired a new documentary called Dolores, which pays tribute to The Cranberries singer Dolores O'Riordan who passed away suddenly in January 2018.
From the very start of the documentary, it's not hard to see that Dolores was a unique and very brave individual. She wasn't afraid to acknowledge her struggle with an eating disorder, or her mental health issues, long before speaking about these things were deemed everyday conversation in Ireland.
EMPICS Entertainment EMPICS Entertainment
The rest of the band shared the story of how they met Dolores, and how she showed up to audition in a tracksuit with a keyboard under her arm. From their very beginnings, to when they were informed by Dave Fanning that they went double platinum on The Late Late Show, this documentary told the story of Dolores and The Cranberries beautifully.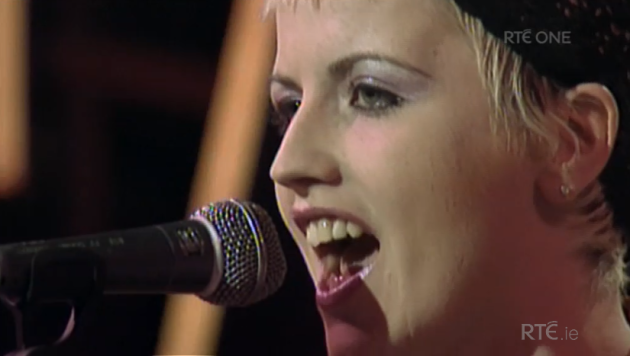 RTÉ RTÉ
There are plenty of interview clips with Dave Fanning where she discusses how she doesn't feel she owes anything to the church, and her mental health. In one part of the interview, Dolores talks about when the pressure of touring constantly finally got to her.
A lot of the people around me, I know they loved me, but they were like 'You'll be OK. You can snap out of it. Just sit down and eat ten potatoes, and go to bed and go to sleep and you'll be fine'.
Sadly, a very typical Irish reaction.
I'd be like "But I can't…" I'd be here having my little panic attack or something and it was just totally out of my control. I think a lot of people around me couldn't believe that I was not in control of what was happening to me.
They were like 'She's stronger than that'. People assume you're so strong and it's like I always was very strong, but I think after so many years of doing what I was doing – and I also went through a lot of personal grief, that I can't discuss – I had a lot of demons. I had a lot of nightmares. I had a bad experience once upon a time, and it took a long time for that to leave me.
Viewers were enamored with Dolores while they watched the show and they took to Twitter to say so.
The documentary couldn't have had a more perfect ending, either.
While Dolores was discussing the legalisation of divorce in Ireland, her interview was interrupted by a phonecall – which, much to her amusement, was from her psychologist.
If the video won't play, click here.
DailyEdge is on Instagram!