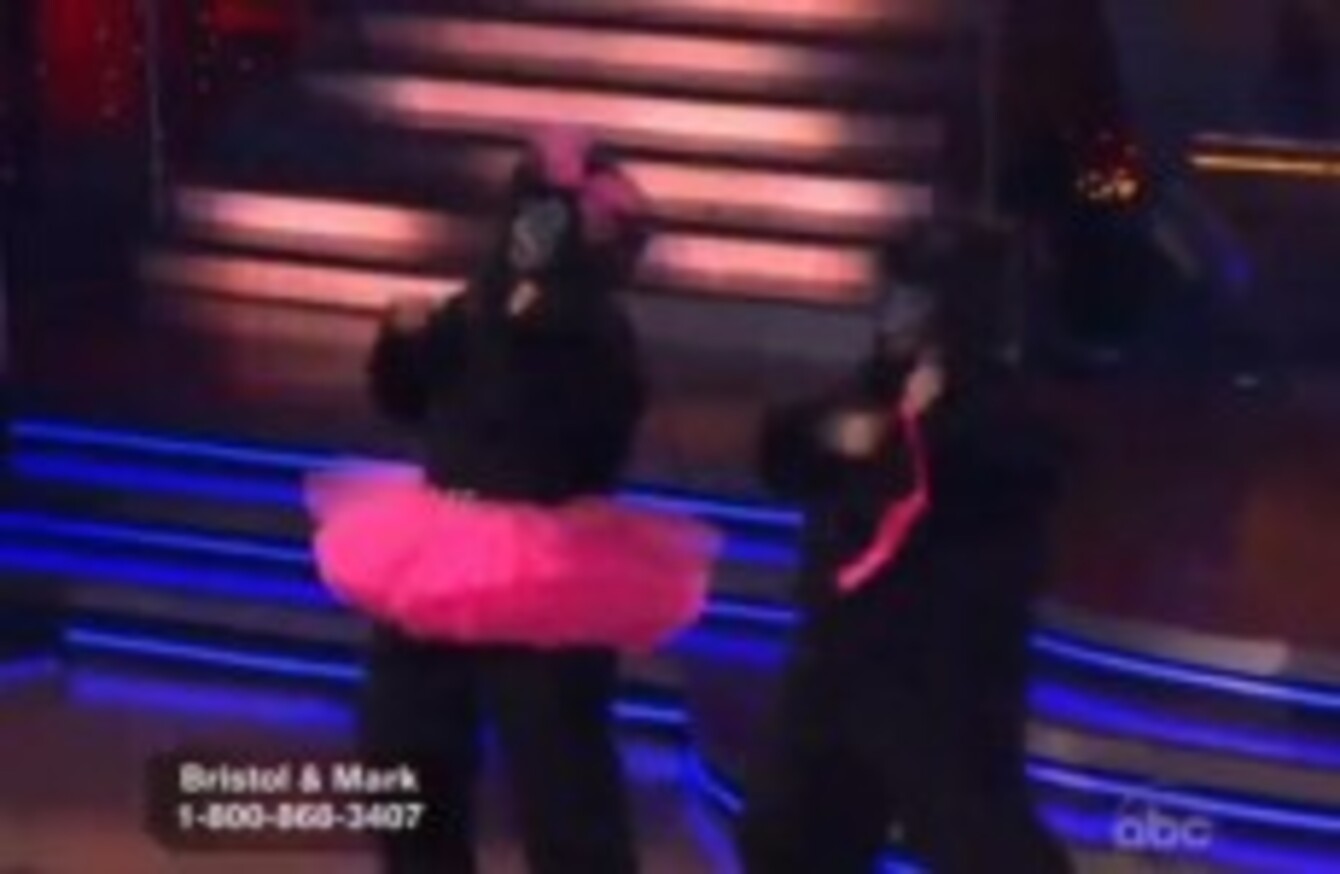 THE DAUGHTER OF FORMER US vice-presidential candidate Sarah Palin has been appearing on American TV show, Dancing With the Stars.
Her latest outing – which begins with a sequence where Palin and her partner dress as gorillas – failed to fully win over the judges after the Alaskan apparently forget her dance moves.
Palin and partner Mark Ballas danced to a song by The Monkees, and received the lowest score of the night, according to the Huffington Post.
The latest round of eliminations from the show will be announced tonight.