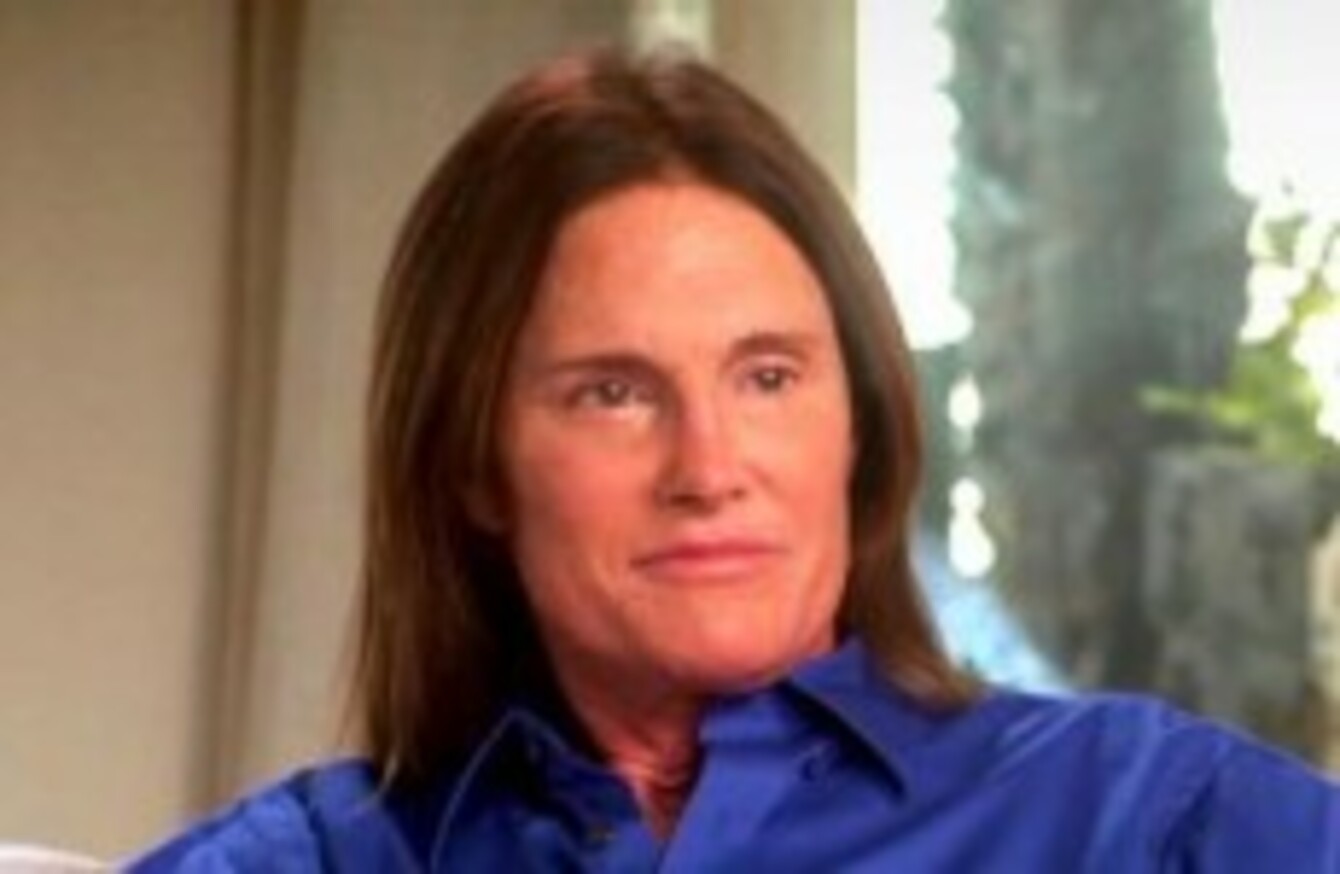 Image: ABC
Image: ABC
FORMER OLYMPIC CHAMPION and reality TV star Bruce Jenner has told the world that he is transgender.
In a US TV interview with Diane Sawyer, Jenner – who is a step-father to the Kardashian sisters – said that "for all intents and purposes" he is a woman.
He told Sawyer of trying on his mother's and sister's dresses when he was younger.
"I'm not this bad person," said Jenner, who hoped the two-hour interview could help others struggling with gender identity issues. "I'm just doing what I have to do."
An E! network documentary about Jenner's transition will begin airing in July in the US.
The two-hour interview with Diane Sawyer was filmed in February in Los Angeles and New York, before a fatal car accident in which Jenner was involved.
The 65-year-old said he self-identifies as 'her', but told Sawyer he felt comfortable using the pronouns 'he' and 'him' and the name 'Bruce' while he transitions.
Jenner said his "brain is more female than it is male." He said he began gender reassignment therapy in the 1980s — taking hormones, having surgery to make his nose smaller and having hair removed from his face and chest — but gave it up.
As Jenner got older, he realised that if he got sick and faced death without facing up to this issue, "I'd be so mad that I didn't explore that side of my life."
He added that he is not gay and did not know if he would undergo gender reassignment surgery.
The Kardashian/Jenner clan has rallied in support of Bruce on Twitter, calling him a 'hero':
"Your honesty has opened the doors for others to be courageous and live an authentic life," added Kim.
Source: khloekardashian/Instagram
Source: brandontjenner/Instagram
Meanwhile, Kim Kardashian's ex-husband Kris Humphries has been criticised for his response, which many viewers have deemed insensitive.
Jenner's four oldest children appeared on the interview special to support their father, but not the two girls he had with Kris Kardashian.
He said Kim has been a big supporter, but that Khloe was taking it the hardest.
Originally published on TheJournal.ie