ON TUESDAY MORNING 1,300 tickets for a Bryan Adams gig in The Olympia Theatre on 28 October will go on sale.
He's bringing his Bare Bones tour to Ireland in support of the acoustic album of the same name.
Ticket prices from €65.45 to €82.00 (EIGHTY-TWO EURO?).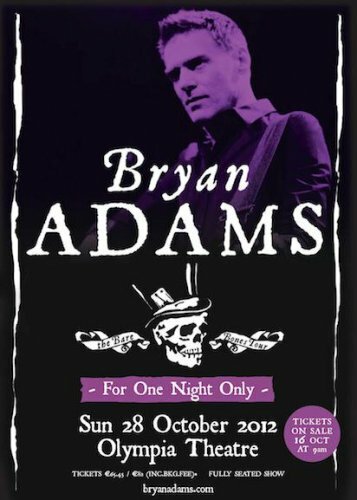 Image: MCD
Think about it.. All For Love, in The Olympia, sitting down, swaying. Imagine if Sting and Rod Stewart came out on stage? SCREAM!
Uploaded by BryanAdamsVEVO
Melanie C is in Dublin today. If only they were here at the same time. Then this magic could happen on stage:
YouTube/BryanAdamsVEVO
Everything we do, we do it for you dear readers.