THE LEGEND OF Buckfast has grown to such an extent that the drink has made a special guest appearance on The Simpsons.
Redditor galwayreddit spotted Groundskeeper Willie skulking around the library with a bottle of something awfully familiar-looking…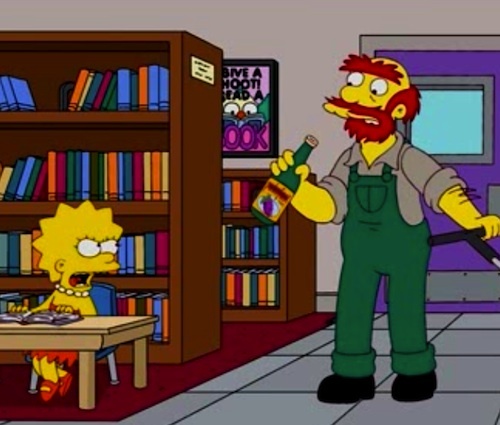 Imgur Imgur
Here's a video of the moment, for any doubters. It's DEFINITELY Buckfast.
HeeeeeersJonny1 / YouTube
Famous Bucky!
BinaryApe BinaryApe
The episode was first broadcast in 2010, according to the Scottish Daily Record. In the scene, Willie swigs from the bottle and falls over.
Accurate enough then.