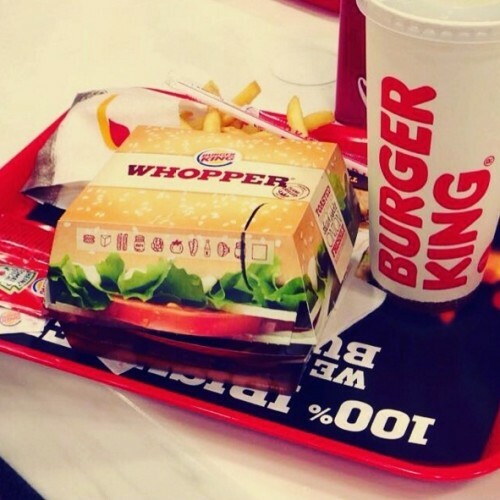 Instagram Instagram
IT'S A DEBATE that has raged amongst Irish fast food lovers for what seems like forever:
"Burger King or McDonald's?"
If this important debate was had in the cold light of day – without the pressures of group arguments about where to go – there would be only one winner. And that's Burger King:
Let's face it, the burgers are just better from the King
Whopper > anything McD's can offer. Taste, size, quality… everything.
The triple whopper beats anything McDonald's can offer in terms of pure decadence
Want a big one? Put on that crown.
There's no doubting that McDonald's chips are beloved around the world.
But the sheer chunky goodness of Burger King's fries can't be ignored – and when stacked against McDonald's they are palpably superior
Which leads us to an important realisation:
There's an emotional attachment to McDonald's that doesn't stand up to scrutiny
McDonald's has been around longer and played a greater role in our collective childhoods – but we'd surely go with the King if presented with the cold, hard facts without Happy Meal-based nostalgia clouding our judgment.
Sure, previously McDonald's had chicken nuggets and Burger King only had a bland enough chicken sandwich – but that's all changed now
The Eurosaver menu in McD's used to make them stand out from the crowd when you're scrambling for your pennies – but all hail the Euro King these days
Whopper.ie Whopper.ie
Burger King's ice cream game is worthy of true dessert royalty at this stage too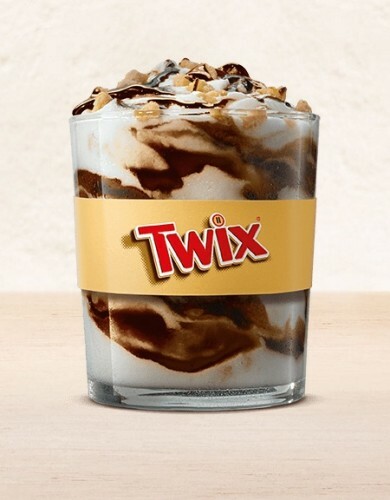 Whopper.ie Whopper.ie
You can get a pint in Dublin Airport with your Burger King ffs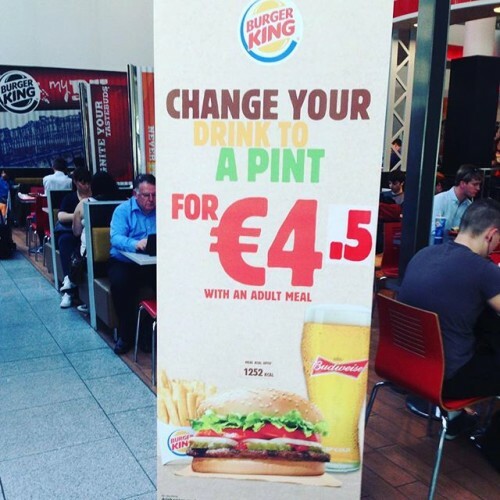 96mr2 96mr2
So for every perceived weakness, Burger King has now equaled or trumped its more illustrious neighbour.
You'd think that taking Burger King's side in such an emotionally charged debate would be an unpopular choice, but there's a silent minority out there who agree with you
Embrace it, it's OK
Let's bow down and pay our respects to the Burger King
<3
DailyEdge is on Snapchat! Tap the button below to add!