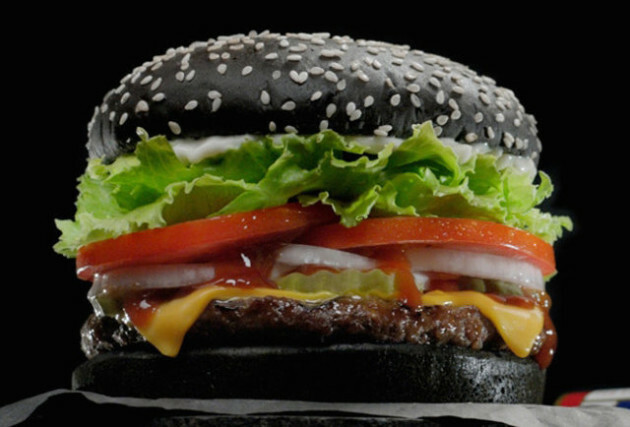 Burger King Burger King
THE INFAMOUS BLACK Whopper from Burger King has finally been brought to Ireland – just in time for Halloween.
Why? Well, its official title is the Halloween Whopper – and it's won quite the reputation around the world thanks to its black bun.
It's just arrived in Ireland this week – here's the ad outside the Burger King on Grafton Street telling us of the dark, BBQ-sauce infused bun:
DailyEdge.ie felt the need to try out this creation, to get the lowdown on a truly strange burger invention – so we went out and bought one.
The purchase price for the burger alone is €4.55. We ignored reports from America that it makes your poo turn green, and soldiered on to give it a go.
And here is the Halloween Whopper in real life: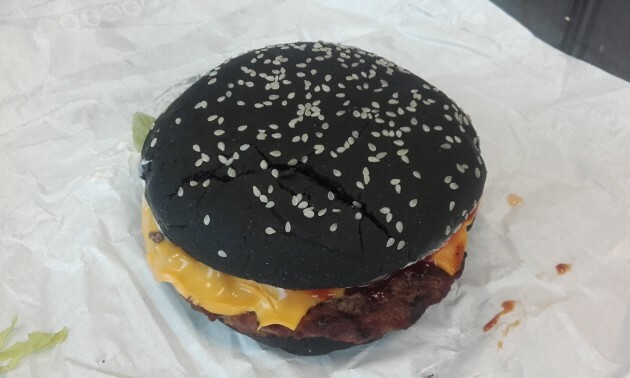 First impressions weren't great given, you know, the bun is BLACK
https://vine.co/v/eYDi0MhKqQ9
Years of regular bunned burgers had not prepared us for this revelation.
The Halloween Whopper has all the regular ingredients of the normal Whopper  - just with this strange black bun encasing it.
Still, we rounded up a brave round table of taste testers willing to put the Halloween Whopper through its paces.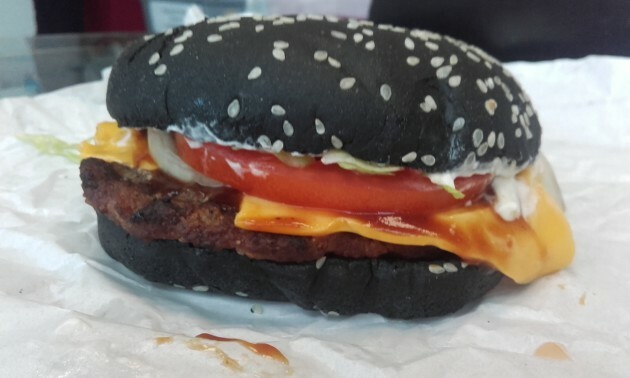 First impressions, then?
It doesn't look particularly appetising.
It's nice because it's a Whopper – not because of the bun. I can't really taste the difference.
It's kind of intimidating when you first see it. I was expecting it to taste a lot different – like it's a little burnt – but it's pretty good.
It's a long time since I had Burger King, and this has just reminded me that it's actually a pretty good burger.
https://vine.co/v/eYDe5YK2D9B
Can you even taste the BBQ bun?
I think it tastes a little sweeter than normal. Now that I know it's supposed to be a BBQ flavoured bun, I can taste a little difference. Although I probably wouldn't have guessed if I hadn't been told.
I actually can't tell the difference at all.
The panel of testers agreed that it pretty much tastes like a regular Burger King Whopper. They unanimously agreed that they wouldn't choose the Halloween Whopper instead of a regular one because the black bun is slightly off-putting.
Understandable, really.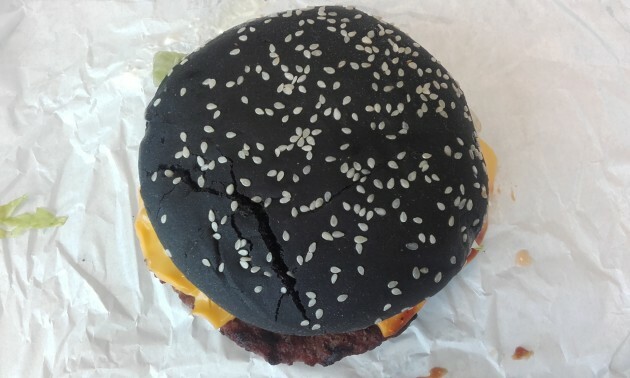 Still, it's a Halloween-themed burger, was it even a little haunting?
The Halloween Whopper didn't scare me at all.
So now.
Perhaps try this if you want to mix up your burger game around Halloween but don't expect to be scared – unless you find the idea of black burger buns to be a horrifying step too far.