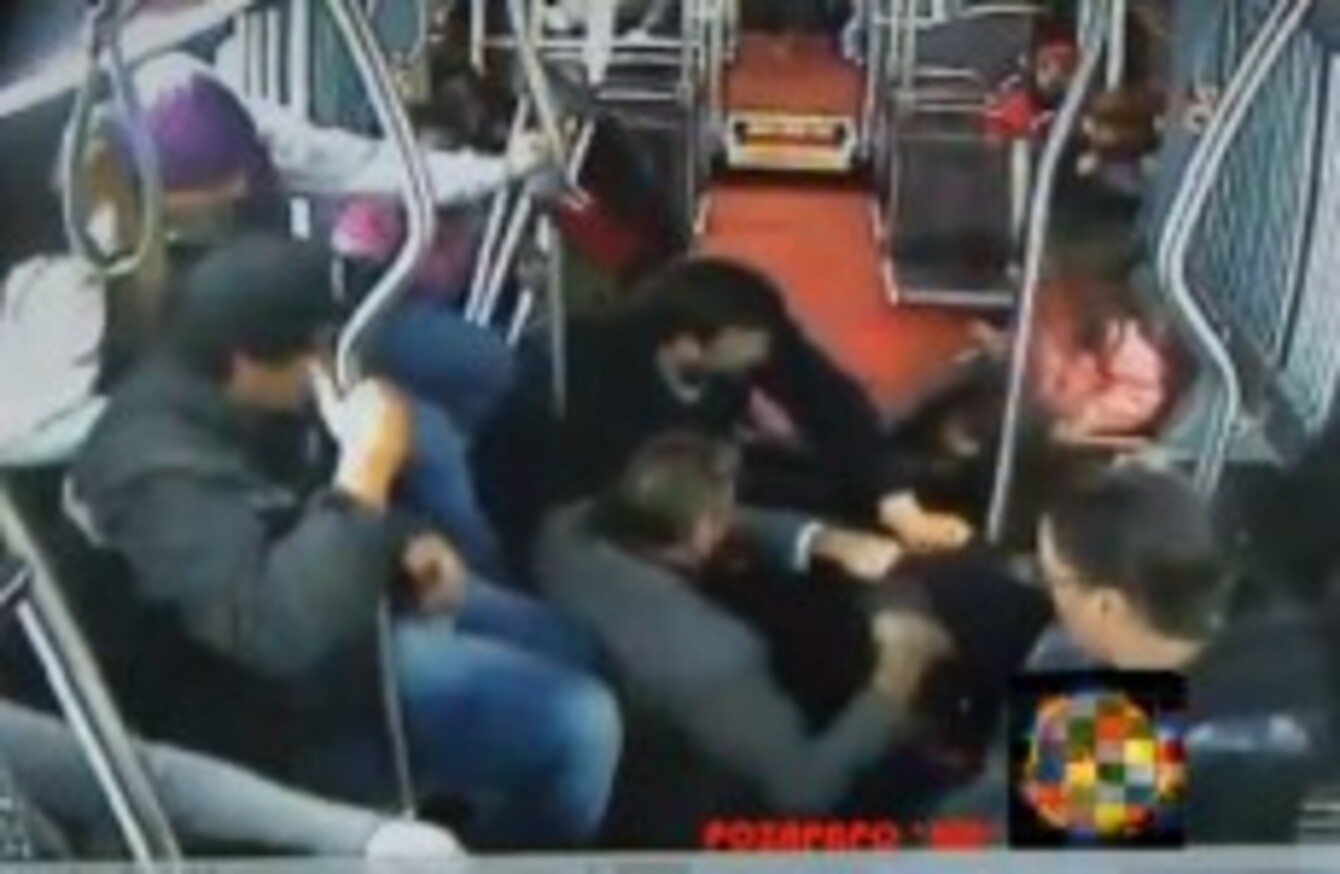 A GROUP OF Metro bus passengers in Seattle overpowered an armed robber and held him until police arrived.
The incident occurred in the west of the city on 25 November and the CCTV footage has now been released to the public.
The would-be attacker walks up to one passenger and points a gun directly into his face. The passenger reacts instantly, tackling the assailant, and he's soon helped by other people on the bus.
Source: POZAPAPO *HD*
According to KBOI2 19-year-old Trevonnte Brown robbed two mobile phones from passengers at the back of the bus before approaching the man in glasses.
Brown was arrested and is being held on $350,000 bail. He will appear in court on 30 December.
via Hypervocal