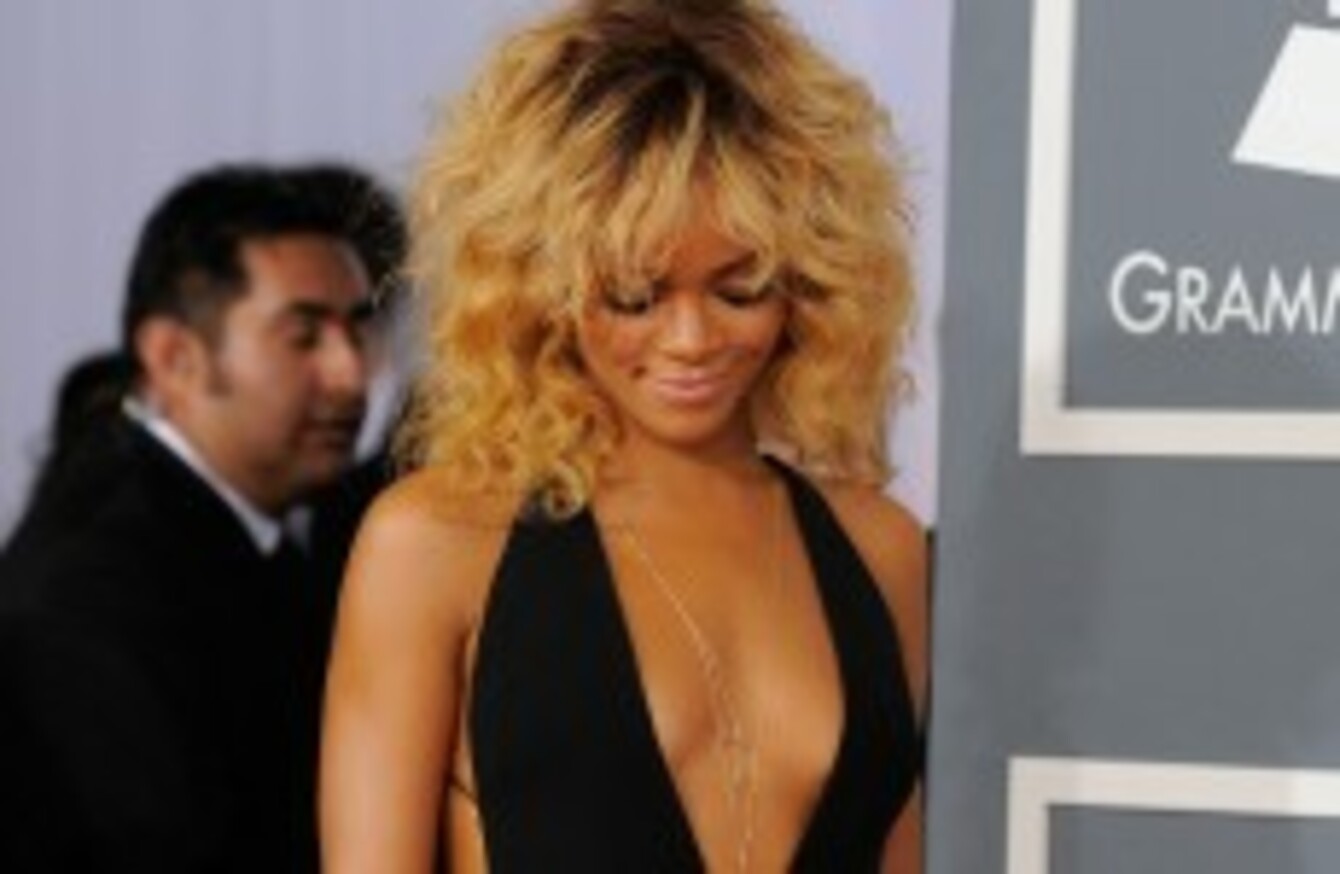 Image: Chris Pizzello/AP/Press Association Images via Press Association
Image: Chris Pizzello/AP/Press Association Images via Press Association
MUSIC'S ANSWER TO the Oscars is still the Grammys.
The 55th run of the awards show takes place this Sunday in Los Angeles, airing on US TV network CBS.
Deadline leaked an e-mail that underlines the "Standard And Practice Wardrobe Advisory" for this Sunday's show. Before you slip into a racy J.Lo style number you will need to remember
That buttocks and female breasts are adequately covered. Thong type costumes are problematic. Please avoid exposing bare fleshy under curves of the buttocks and buttock crack
And if you're thinking of a crotch-skimming number to get the paparazzi talking then think again as CBS ask that you
Please be sure the genital region is adequately covered so that there is no visible "puffy" bare skin exposure
CBS are keen for the stars to avoid using "commerical identification of actual brand name products on T-shirts" and don't even get them started on anything obscene:
OBSCENITY OR PARTIALLY SEEN OBSCENITY ON WARDROBE IS UNACCEPTABLE FOR BROADCAST.
So if you were planning on wear a see through dress with a cut out crotch and a swear word written across the front to the ceremony you'll have to rethink your whole look.
We guess J. Lo won't be digging this out of the Grammy dress archive anytime soon then:
KEVORK DJANSEZIAN/AP/Press Association Images