IT SEEMS LIKE years since we thought Calvin Harris and Taylor Swift were the picture of young love, doesn't it?
condenast condenast
The couple broke up in May, and both of them erased all evidence of the relationship from their social media.
Taylor has been on a highly publicised jaunt around the world with Tom Hiddleston ever since, while Calvin partied with loads of ladies.
Theories on the cause of the Swift-Harris breakup have been rife – the latest claims they split over the DJ's new single, This Is What You Came For.
For weeks, Swift fans have been speculating that she had something to do with song – and earlier today, a representative for the singer told People Magazine that she wrote it "under the pseudonym Nils Sjoberg".
The pair agreed to keep the collaboration secret, but TMZ reports that Swift was hurt after Harris said in an interview that he "couldn't see" himself working with his then-girlfriend. Boom. End of relationship.
Ryan Seacrest Presents / YouTube
Well, Harris wants everyone to know his side of the story. In a string of tweets posted earlier this afternoon, Harris went on an almighty rant about Swift's team's treatment of him post-breakup.
He started by confirming that Swift did indeed write the lyrics and sang a little on the track, but he composed the music and produced it:
But he didn't leave it there – he mused on whether Swift's attempt to make him "look bad" meant she wasn't happy with Hiddleston: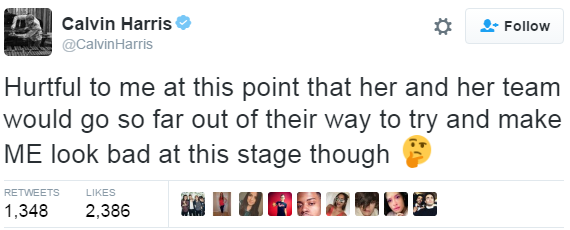 And even alluded to the rumoured feud between Taylor and Katy Perry:
Did you hear that Taylor? He won't allow it!
And for a final bit of passive-aggression…


For goodness' sake, say how you really feel, Calvin. We await the ensuing sh*tstorm with baited breath.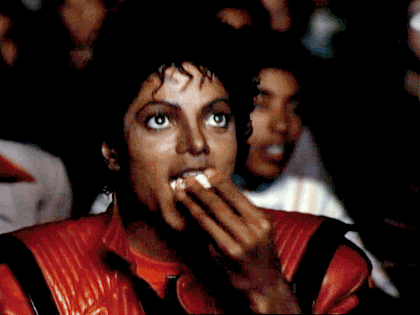 Replygif Replygif
DailyEdge is on Snapchat! Tap the button below to add!