OBJECTIVELY SPEAKING, ASKING a 16-year-old to make decisions which will ultimately dictate their future seems absurd. And yet, every year, we do it.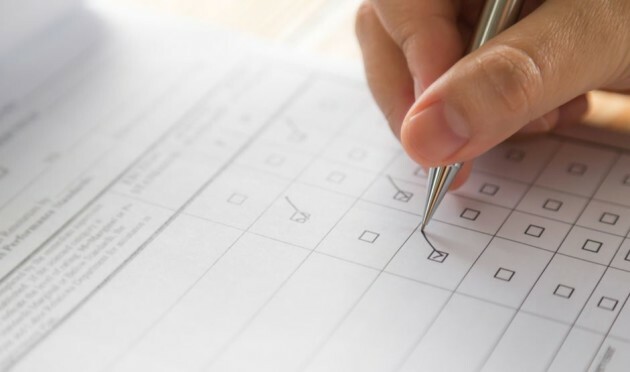 Shutterstock Shutterstock
Once our country's youth reach the senior cycle, we encourage them to consider their career prospects, and ask them to choose subjects, programmes and degrees which will help shape their future.
And every year, students drop out of courses and reconsider choices they were required to make mere months after closing the Junior Cert exam booklet and launching into their Leaving Cert curriculum.
However, this crisis of confidence is no longer the reserve of the first-year university student, with more and more people in their twenties taking stock of their current career path, and reluctantly acknowledging they're either stagnating or advancing up a ladder they no longer want to be on.
Changing careers and overhauling your entire approach to the future takes considerable courage, but with so many adults confronted with the situation, it's worth considering what it really takes to make the leap.
DailyEdge.ie spoke with 32-year-old Elisa Looby, who turned her back on the corporate world in order to embark on a new journey; that of a yoga instructor. She has been self-employed in Ireland for a year, having previously worked in Australia as a fitness instructor.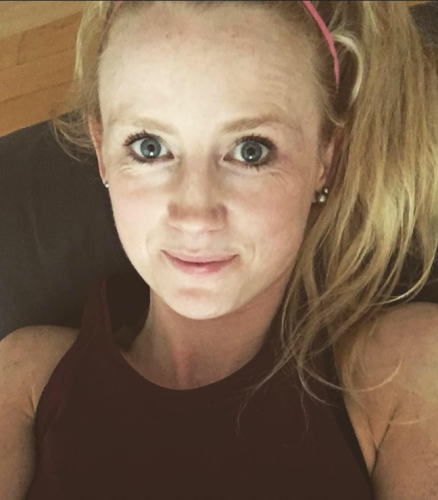 via Elisa Looby via Elisa Looby
"I worked in the head office of a retail company for five years. During that time I started my accountancy exams and then my last corporate job was Senior Financial Inventory Analyst with a pharmaceutical company," Elisa told DailyEdge.ie.
It was within that role I decided I needed a change. The hours were hectic towards month end and certain times of year. Sometimes 12-hour days, I remember one particular night working until 12am for a deadline. I fell into the financial sector by accident and went with the flow thinking it was a good path, but I got to a point where I knew it wasn't for me.
While Elisa has established a good work/ life balance; which included regular exercise and opportunities to socialise, she acknowledges that life in the finance sector doesn't afford you a clock-in/clock-out mentality.
I think when you're in a financial job and there are deadlines to meet, it's hard to walk out at 5pm and switch off until the next day. Anyone who wants to do a good job will think the same way. So you either stay late to get things done or bring the laptop home with you. You become your job a lot of the time. I would log on at weekends to check emails or to get some things done when I could before the new week.
"But over time it will weigh on you," Elisa acknowledged. "Your health will be impacted and relationships around you."
Elisa's interest in health and fitness intensified during her final job in the corporate sector, and soon it had an effect not only on how she viewed her role, but how she viewed herself.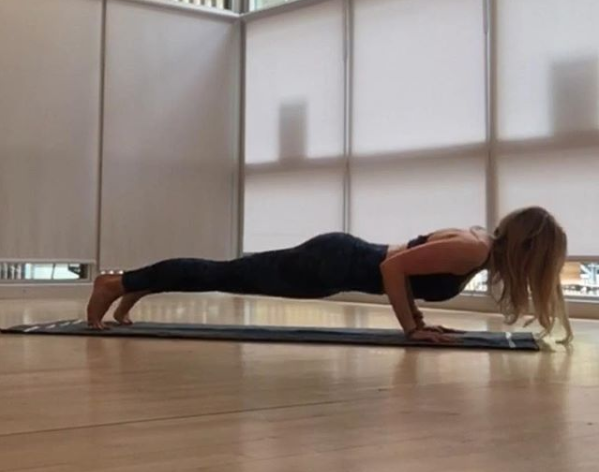 elisalovesyoga / Instagram elisalovesyoga / Instagram / Instagram
Practising yoga in her spare time with the help of yoga channels on YouTube, she remembers:
It changed everything about me. My whole life started to shift. My anxiety reduced, and my stress. My self love grew. My awareness heightened.
And then came the crunch.
As I fell more in love with health and fitness, I started to shift my mentality about my career. I decided to move to Australia for a year to take a life break, study fitness and see where it took me.
Savings facilitated Elisa's move Down Under, and once back in Ireland and ready to embark on a new career, she moved back in with her parents, adding: "I still am at home and probably forever will be with the cost of living in Dublin."
Elisa began her yoga teacher training in Dublin with Yogahub where she now teaches two classes a week.
"The training was very tiring," Elisa remembers. "Physically and mentally."
But we must remember it's a lifelong learning career. It can be overwhelming. You find out things about yourself throughout the course. Tears are shed, but it's an amazing experience. 
However, as Elisa says, yoga is 'more than meditation and stretching', explaining that she invested a lot of money into establishing herself as a yoga instructor.
"It's expensive and it's the same in pretty much every studio," Elisa tells us.
Your first YTT is foundations of yoga; the basics. It's usually between €2,500 and €3,000; that's the 200-hour. Then most teachers will go on to do 300-hour after this and possibly continue to do more 200-300 hour training with different teachers worldwide.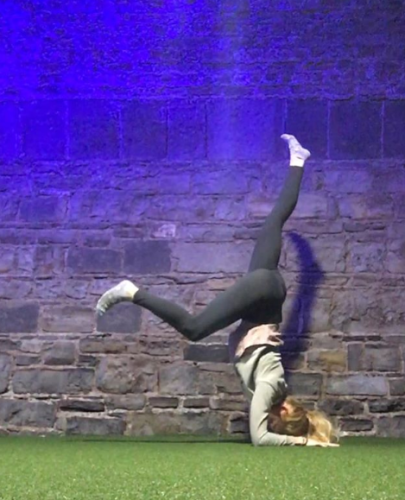 elisalovesyoga / Instagram elisalovesyoga / Instagram / Instagram
Elisa explains that the life of a yoga teacher is far from a stagnant one, with requirements to further one's knowledge on a regular basis.
It's up to us as teachers to expand our education even further beyond that first training. Being a yoga teacher will be full of training, constantly learning, constantly growing so we can provide the best experience for yoga students. When it comes to the human body you have to continue to learn.
So, what kind of money are we talking?
"One weekend training for one module can cost anywhere from €500," Elisa tells us.
I am doing a four-day course soon for a 50-hour training and each module is between €500 and €600. Add them up a couple of times a year, every year with workshops on top of it, retreats, travel, 200 to 300-hour training, it's an expensive career!
Given the fact she's driven by the fruits of her labour and not her income, Elisa explains that she consistently reinvests in her career.
My happiness is not measured by money whatsoever. I teach a lot now; 17 to 18 classes a week, and this money is being pumped into more education so I can grow to be the best yoga teacher I can be. And I love every minute of it. I don't wake up anxious and stressed.
"I've to pinch myself that this is now my career," she says, and adds that she has never had a single regret about turning her back on the security of the corporate world.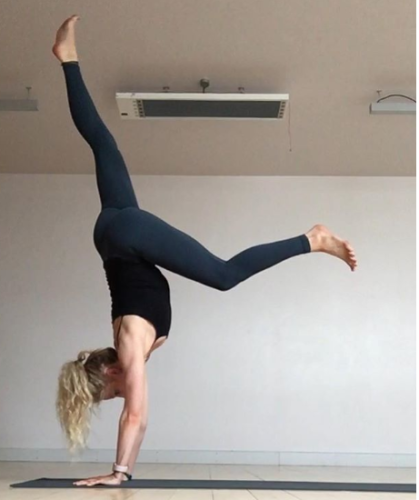 elisalovesyoga / Instagram elisalovesyoga / Instagram / Instagram
"Running your own business is definitely tough," she acknowledges. "I stressed out at the beginning thinking I had to know and do it all now, but as the year has gone on I have relaxed."
So, what advice would Elisa offer to those considering branching out on their own?
Practically speaking, she advises people not to overthink it. Plan financially if you need to, but things will work out if you believe it's what is right for you. Seek advice off positive people in your circle, and avoid the negative people. 
It comes down to more than just the practicalities though – something Elisa acknowledges by tapping into the template so many of us feel we must apply to our own lives.
We are wired in this life to think we must get married, we must have babies, we must work nine to five and earn a good wage to live, we must own a house. All well and good in your twenties and thirties, but then what? What happens when all of the above is ticked off? You get antsy. You wish you did this and you wish you did that. We are on this planet once.
Naturally, Elisa knows that 'blueprint' is the holy grail for millions – 'props to you, build the life of your dreams' she says – but for those who are at a crossroads or in the midst of a crisis of confidence?
Ask yourself, how do you want your life to look when you sit down at the age of 80 and think back? Did you take chances? Did you live life with a smile? Did you love to work rather than work to live? 
"Value yourself enough to make changes so you start serving yourself and your needs rather than the needs of others," Elisa advises.
And, as they say, nothing ventured, nothing gained.
DailyEdge is on Instagram!