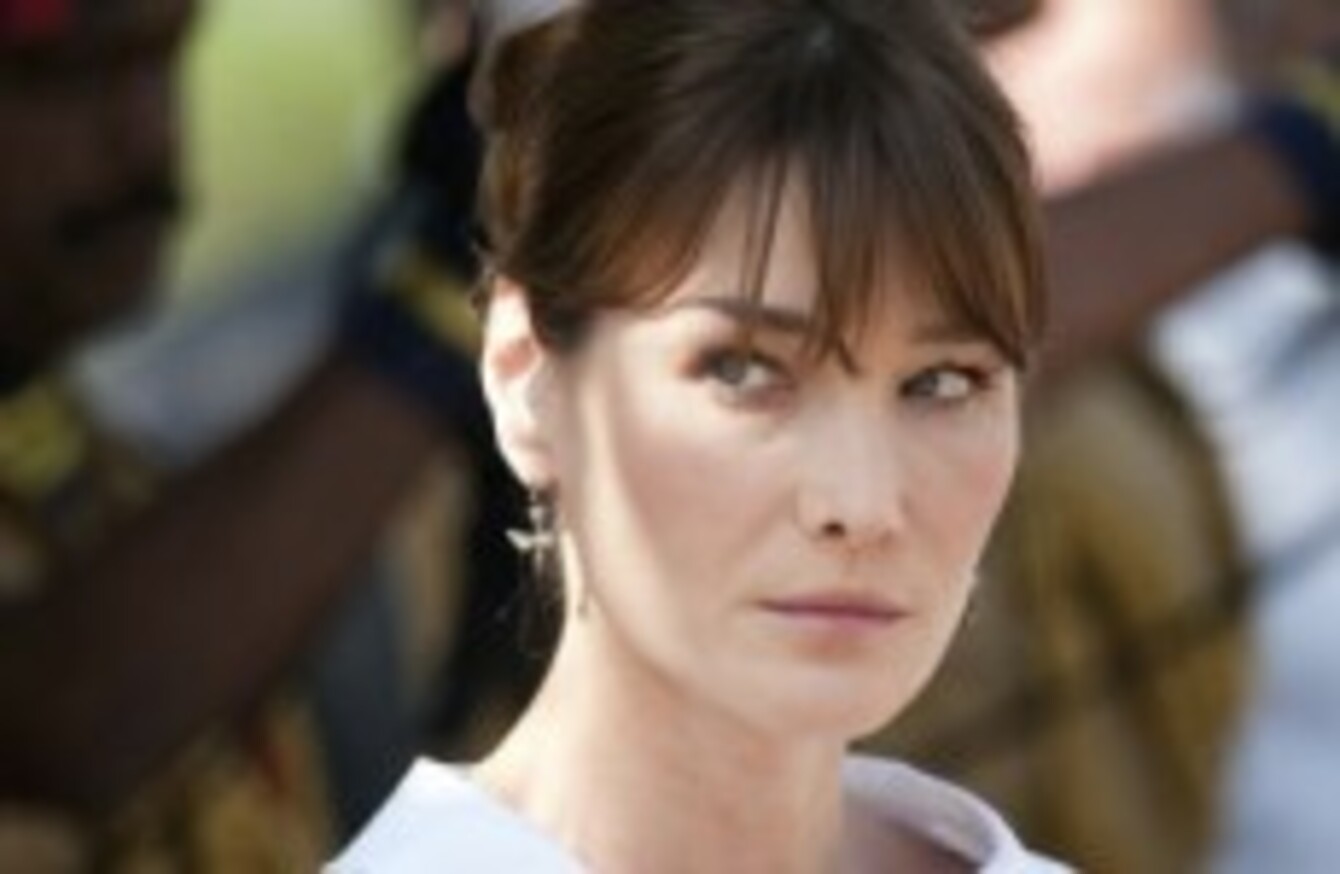 THE FIRST LADY of France, Carla Bruni, is reportedly suing a French newspaper after it posted an audio clip of her new song on its website without her permission.
Midi Libre posted a 50-second clip of Bruni's cover of an old French wartime song, Douce France, which was popularised by popular 20th century singer Charles Trenet, the Telegraph reports. The newspaper has said that it played the clip in commemoration of Trenent's passing, adding: "We were light years away from thinking that Carla Bruni would be affected."
Midi Libre also said that the song was one of the most popular songs in France, describing it as a part of the country's heritage, reports News Time.
However, Bruni's agent Bertrand de Labbey criticised the newspaper's actions, saying that the audio clip had been "a simple draft version, a preparatory work and not a definitive recording". The song is due to be released in Bruni's forthcoming album and is widely interpreted as a show of support to her husband Nicolas Sarkozy who is seeking reelection next year.