THIS WEEK MARKS 14 years since the final episode of Sex and the City aired.
After six turbulent years, the four women strutted, arm-in-arm, off our television screens for the final time.
And while the emergence of Carrie Bradshaw and her three friends back in 1998 marked a watershed moment in the depiction of female sexuality on television, it wasn't long after its finale in 2004 that critics began dissecting the dynamic in even greater detail.
From female friendships to financial insecurity in the show's arc, no stone was left unturned, and critics and viewers, alike, ultimately felt that the title of 'girl's girl' had been mistakenly bestowed upon the show's protagonist.
Indeed, general consensus established that Carrie wasn't all she was cracked up to be, and here are just 8 reasons why Irish girls can never truly relate to Ms. Bradshaw.
1. She judged her mate.

Unlike Carrie, an Irish girl wouldn't judge her friend for engaging in a little casual and consensual carry-on with a lad she crosses paths with in work.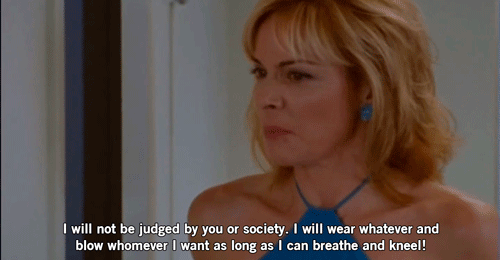 Whether your mate wakes up in a shopping trolley after a night in Coppers or finds herself shoeless within 15 minutes of entering a pub of a Thursday, judging generally isn't on the agenda for Irish girls.

2. She threw a Big Mac away.

Yeah, you just don't do that.
Yes, she was raging with Big, and yes, the situation was a heartbreaker, but it's hard to relate to someone who would fire two perfectly decently burgers at a television.
bestmomentsseries / YouTube
3. She asked for money for her shoes.
As a nation, we're unable to take compliments and we're adept at sidestepping potential conflict even if it means putting ourselves out.
So, when Carrie lost her Manolo Blahnik shoes at a friend's party, she – albeit after some classic Carrie soul-searching -  decided to invoice her mate for the guts of $500.
An Irish girl, on the other hand, would have insisted they came from Penneys, were giving her blisters and weren't worth the €11 she spent on them.
4. She wanted to get out of the countryside.

No matter where you're from in Ireland – small town or big city – we're mad for exploring, and only too delira to escape down the country for a weekend away.
Unlike Carrie, who bitched and moaned during a getaway to her boyfriend's rustic cottage, an Irish girl would have gathered snacks and booze, bunkered down, and hoped against hope a natural disaster might hit so they wouldn't have to return to work on Monday.
giannitedesco / YouTube
5. She chose Vogue over dinner.
We love dinner. We love our dinner, we love your dinner, we're just here for dinners, in general.
So, the fact that Carrie chose to buy Vogue over dinner because she felt 'it fed her more' is not something we'll ever be able to get on board with.


6. She's never been seen in a hoody.
It's hard enough to relate to some who trips around town in stilettos all day, but it's even harder to get your head around someone who can wear a fur coat and still consider herself underdressed.
That woman was never once seen in an oversized hoody, and for that reason we're out.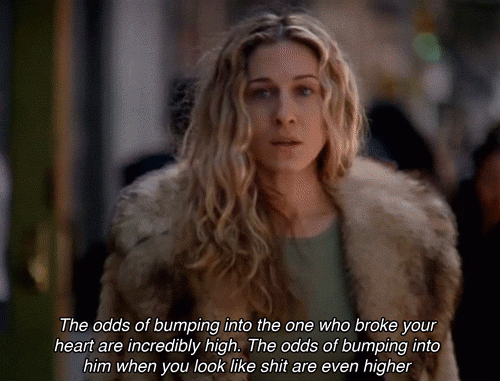 7. She slow-danced in McDonalds.
No, seriously.
Unless you're half cut and raving to a track only you can hear, it's going to be a no from us.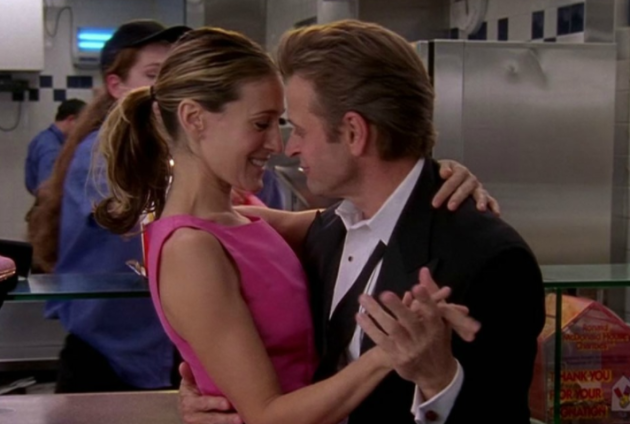 8. She takes herself so seriously.
If there's one thing Irish girls are incapable of it's taking themselves too seriously.
As confident and accomplished as she may be, self-deprecating humour is an Irish girl's currency, and those who don't deal in it are dead to us.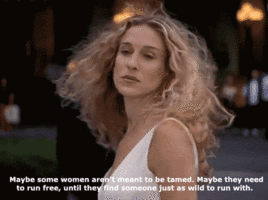 Ah, p*ss off.
DailyEdge is on Instagram!