A LUCKY CAT who was hit by a car at a speed of 100km per hour has not only survived, but has hitched a 35 km ride.
Bekkum was hit on State Highway 8 near Roxburgh, Otago in New Zealand. The Otago Daily Times reports that the people driving thought they had hit a rabbit. However, it wasn't a rabbit, it was Bekkum.
He became trapped in the grille in the front of the car until he and his fellow travelers stopped off at Alexandra, more than 35 km away. It was only then that they heard him crying.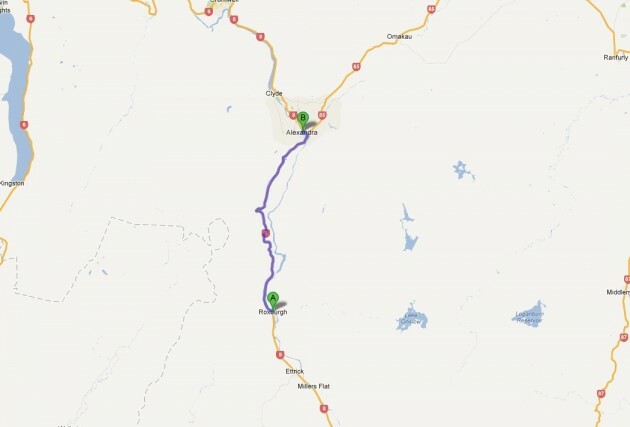 Bekkum's journey (Google Maps)
An SPCA inspector and some local youths worked together to remove Bekkum, and he was then transported to a vet's surgery to be checked over. His only injuries were some bruising and a scratch on one claw.
Bekkum's owners, Gaynor and Michael Crabbe were tracked down using vet records. Gaynor said that Bekkum has a reputation for hitching rides with locals in the area… just not attached to the front of the car, according to 3 News.