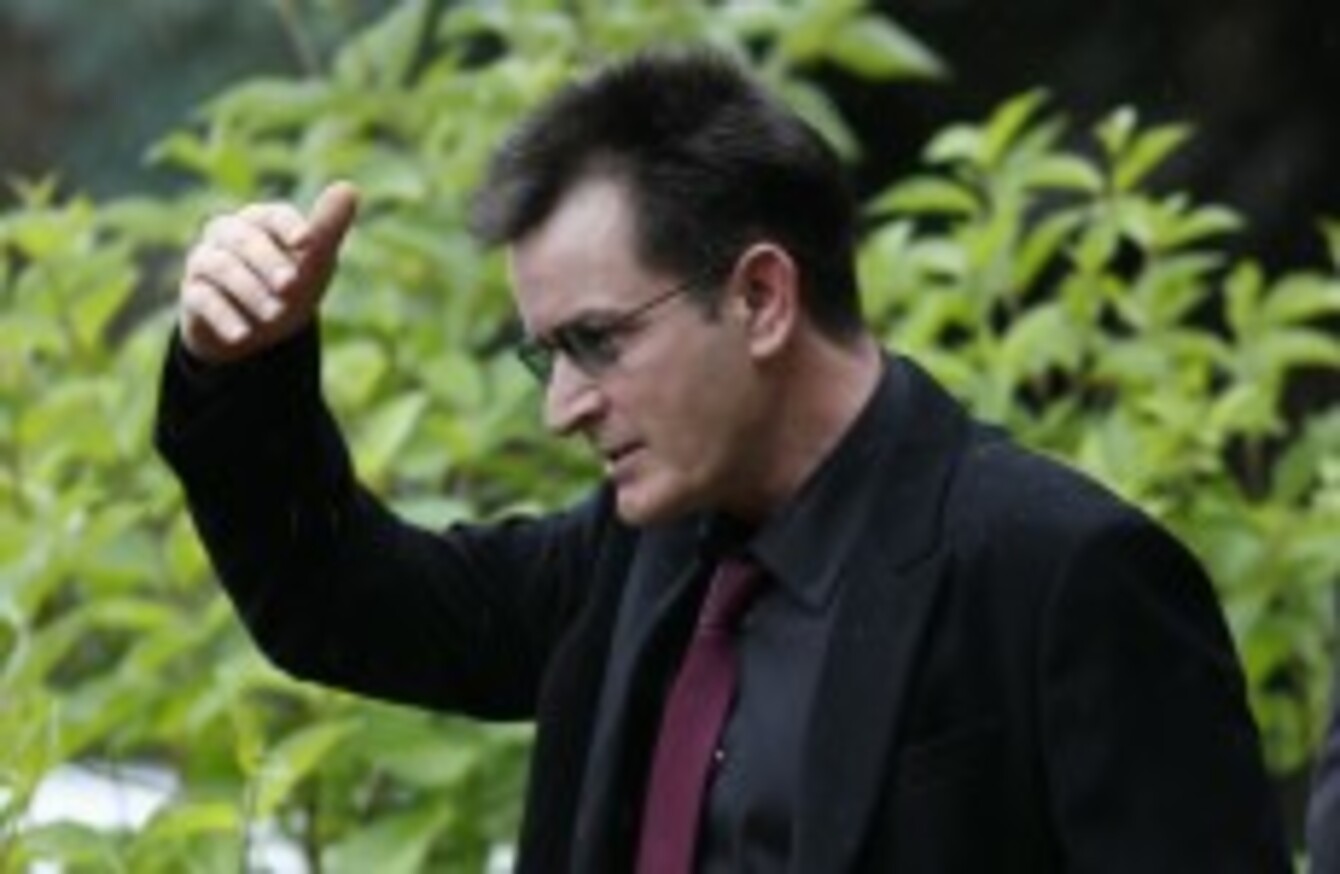 Image: Ed Andrieski/AP
Image: Ed Andrieski/AP
CBS IS REPORTED to be anxious that Charlie Sheen be re-recruited to work on its hit sitcom 'Two and a Half Men' – less than a fortnight after it pulled the plug on the show for good.
The network sacked Sheen from the show last month – when it was officially put on hiatus – after giving a bizarre interview in which he called the show's creator Chuck Lorre a "turd" and a "clown".
Filming had been put on hold while Sheen attend a rehab facility; the actor, 45, reacted to the news by writing an open letter to showbiz news website TMZ again raging against Lorre.
As Sheen began an increasingly off-kilter PR crusade – admitting to being on "a drug called Charlie Sheen", insisting his $2m-per-episode pay deal was too little, and then describing himself as a 'total frickin' rock star from Mars' - before Warner Brothers officially fired him from the show two weeks ago.
But while Sheen picks up followers by the millions on Twitter – now boasting three million – and continues to sell out a series of live comedy shows across the US in which he will unleash a 'violent torpedo of truth', CBS is now reported to be desperate to recoup his services.
Radar Online says CBS chief executive Les Moonves has spoken directly with senior executives at Warner Brothers, anxious that Sheen be returned to active duty.
He is also understood to have spoken to Lorre, telling him to "let us handle Charlie" as long as the show returns to air.
Quoth an insider:
The core issue is, as he put it, the volatile relationship between Charlie Sheen and Chuck Lorre. He believes that if CBS and Warner Bros. TV honchos can find a way to get Chuck and Charlie to speak again, cooler heads will prevail.
CBS might hope that Sheen agrees to overcome his differences with Lorre: he is already hoping to sue Lorre and CBS for a combined $100m for firing him from the show.