I WAS A Big Brother enthusiast for the first six years of its run in the UK, devoting summers as a teenager to following the exploits of random strangers or, indeed, 'nonentities' as its critics liked to dub them.
The introduction of Celebrity Big Brother in 2001 was a bolt from the blue, and famously blurred the line between those in the spotlight, and those looking in.
Used to seeing so-called celebrities on red carpets or in carefully curated photo shoots, we were now being given the chance to see those same people stripped of the gloss that helped contribute to the 'them vs us' mentality.
Bare-faced, chain-smoking, tea-slurping people, who found themselves confronted with the very same in-house politics their 'civilian' counterparts had previously endured; the public was gripped.
And for a time, Big Brother, both original and celebrity, drew in millions upon millions of viewers.
But over the years, as more and more 'civilians' saw Big Brother as their fast track to the celebrity lifestyle, and more and more celebrities became the architects of their own downfall by participating in the reality show, the programme – in both its versions – lost its appeal.
It was less a social experiment, and more a tragic display of ego. So, as the show, which transformed the televisual landscape at the dawn of the millennium, changed channels, so too did millions of viewers, myself included.
And then former Emmerdale actress, Roxanne Pallett, signed up to participate in its latest celebrity version.

PA Images PA Images
Overnight, the show went from being what many might consider a second-tier reality show to one of the most talked about programmes on TV.
Roxanne's false allegation of assault against housemate, Ryan Thomas, incensed (and gripped) viewers last September, sparking debate over the responsibilities of reality shows and acting as a catalyst for discussion around the #MeToo movement.
Indeed, figures released this week from Ofcom confirmed that the show was 2018′s most complained-about television programme, having received 27,602 complaints; the vast majority relating to Roxanne's conduct.
Make no mistake; Big Brother – in both its versions – has been a hotbed for drama since its inception, but there was something vastly different about the Roxanne and Ryan 'storyline'.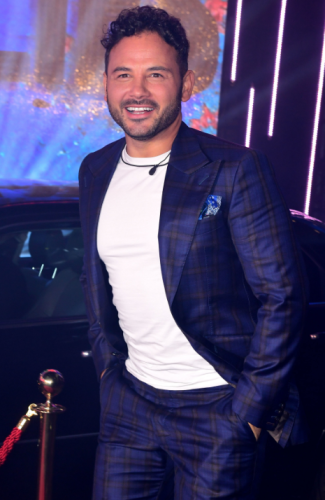 PA Images PA Images
This wasn't a mutual attempt to vie for attention, a collaborative effort to curry favour, or a subconscious desire on both parties to win over viewers; this was one person carefully calculating another person's downfall.
This was no longer about celebrities, orchestrated drama or even an authentic display of disdain on both sides, this was the attempted unravelling of one person's mental health and public reputation at the hands of another person.
It was manipulative, unscrupulous, insidious and thoroughly unsettling to bear witness to; it wasn't entertainment, it wasn't high drama, and it certainly wasn't about celebrities anymore.
It was a real-time representation of a scenario many of us subconsciously fear.
For the first time in years – after social media commentary piqued my attention – I tuned into the programme, and watched in genuine shock as the 'story' inside the purpose-built house in Elstree Studios was allowed to unfold, all in the name of entertainment.
Viewers didn't sign up for the emotional manipulation of one man, and if everyone, who had been genuinely disturbed by the latest series of Celebrity Big Brother officially complained, I would wager the figure would far exceed 27,602.
DailyEdge is on Instagram!