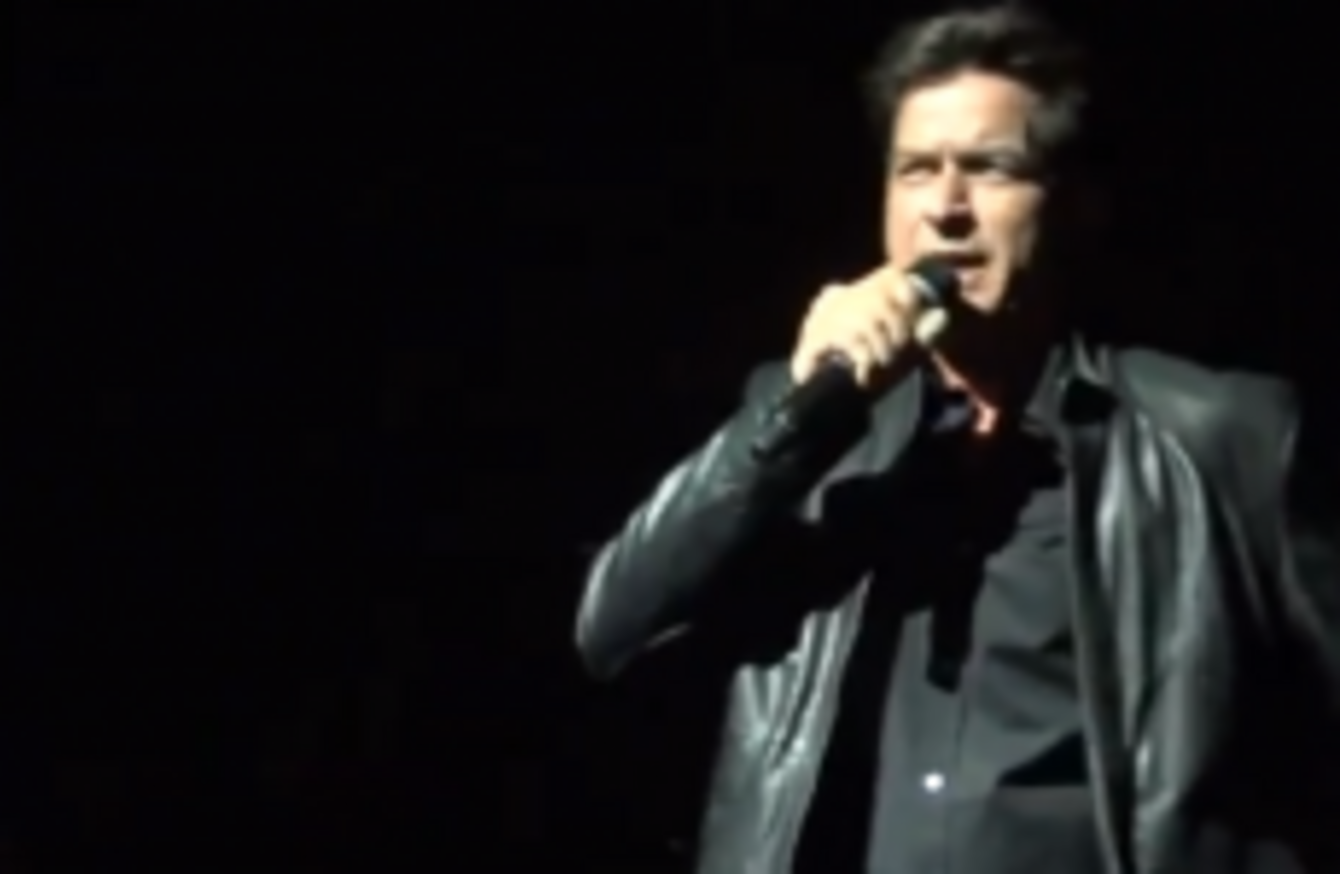 SO AS WE'VE been telling you in The Dredge, Charlie Sheen is in Dublin for a few days to support his old pal Slash as he plays two nights at the Olympia.
The actor was hanging around backstage before the gig yesterday, before appearing with a microphone in his hand to a fairly pumped-up crowd:
This is so 18 minutes ago but you sound like you're all #winning.
(We added the hashtag, because it just didn't look right without it)
Sheen also said that the night was 'not about me' and gave three reasons for being in Ireland:
To remind Colin Farrell I'm still alive.
To have a pint of the finest Guinness our ancestors ever brewed.
To introduce Myles Kennedy and the Conspirators featuring the greatest guitarist in the history of sound… SLASH
YouTube/EyesOf Rust