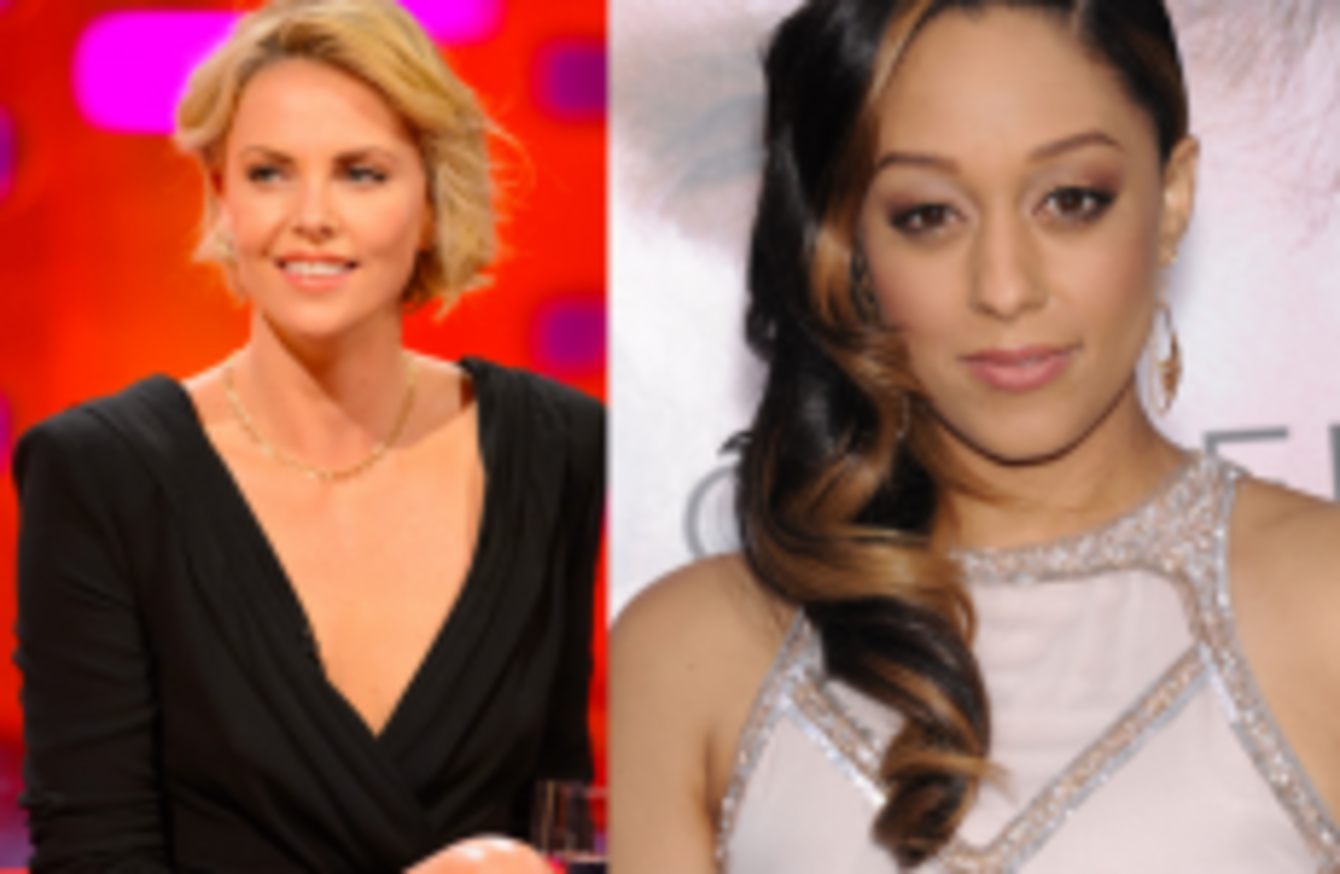 Image: Press Association
Image: Press Association
EVERY WEEKDAY MORNING, DailyEdge.ie rounds up the best of the day's celebrity dirt – from the top to the very bottom.
It's the headline we always dreamed of writing, to be honest. 
Charlize Theron and Tia Mowry from nineties classic sitcom Sister Sister are feuding after meeting in an exercise class.
The pair found themselves in the same Soul Cycle class but when Mowry appoached the Oscar winner to say 'hi' she:
… wasn't very nice to me. She actually rolled her eyes and said 'oh my God'.
The Sister Sister actress called Theron "mean" and said that she knows well how to approach another celeb. (In Touch)
Now it seems that Charlize is raging about Tia ratting on her to the tabloids, so she wants Mowry banned from Soul Cycle. NOT SOUL CYCLE! (Buzzfeed)
The manager of the place has refused Charlize's request. We have no idea what's going to happen now. We just hope these crazy kids can work it out.
Liam Payne is not fat. 
And he can prove it.
The One Direction star has been picture playing topless basketball after some cruel yokes called him chubby in some holiday snaps. (Daily Mail)
He also took to Instagram to post his 'normal' BMI and weight. So there.
Orlando Bloom is back in the saddle. 
He's been spotted 'dancing provocatively with 20 year old girl before lifting up her dress in Ibiza'. (3am)
Bloom was obviously taking a break from his busy Justin Bieber throttling schedule.
Go on Legolas you good thing!
And the rest of the day's celebrity dirt…
Baby North West has a celebratory side parting (Daily Mail) 
Robert Pattinson's sister tried out for X Factor, and got through to the live auditions (3am)
Barbra Streisand is on Instagram (Buzzfeed)
Robert Downey Jr's son has been charged with drug possession (ONTD)
Diane Kruger has spoken out about the perils of eating bread in LA. Maybe her and Pacey from Dawson's Creek don't eat bread together. Mmm Pacey. Mmmm bread  (People)