FOR PEOPLE OF a certain age, Rugrats was a staple of after school and Saturday morning viewing.
Watching the babies as they faced challenges both in real life and in their imaginations was so popular that the characters were eventually given a movie.
What though, happened to them as they got older?
Last time we saw them, they were tweens in All Grown Up, a Rugrats spin-off.  But where would they be now?
American artist Celeste Doodles has drawn what she imagines they would look like as adults, as well as what they might be up to.
They all sound pretty darn hip, to be honest.
Before you take a look, get in the zone by having a listen to this:
YouTube/CartoonSerie
Now.  What are those babies up to now that they're grown ups?
Tommy Pickles
Celeste says:
Tommy Pickles is honing his skills in mountain climbing, scuba diving, and paragliding to become a master at wildlife photography. He aspires to be a regular contributor to National Geographic and plans to rappel into an active volcano in the near future to capture the terrifying beauty of lava lakes.
Charles "Chuckie" Finster
Celeste says:
He channeled his anxiety into writing and performing and now finds himself a burgeoning slam poetry super star. During the day you'll find him coaching Forensics and local high school LTAB teams.
Phil and Lil
Celeste says:
Phil and Lil became Youtube sensations with their series of videos in which they conduct gross/messy/entertaining science experiments. Their strong online following has earned them the attention of several television producers who are interested in creating a children's educational show. Phil and Lil would love to be on PBS in the near future.
Angelica Pickles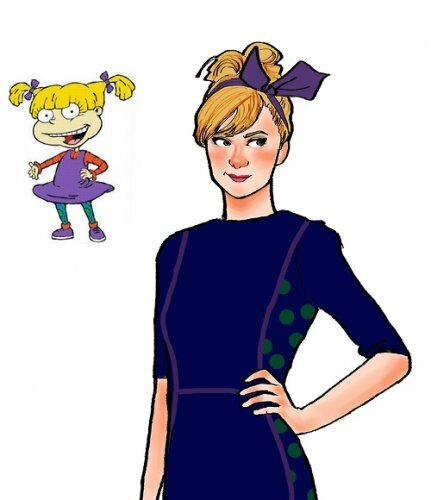 Celeste says:
Angelica Pickles went on to internet fame for her terrible song called Weekend, and its even more terrible music video (produced by Ark Music Factory and paid for by her parents), and just when everyone thought her 15 minutes were up she leveraged her awesomely bad song's popularity into a reality show on Bravo called Fallen Angelica. She may not be a good singer, but she's shrewd, ambitious and makes for incredibly quotable television.
Susie Carmichael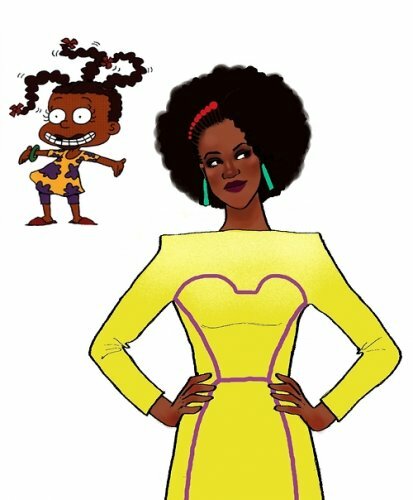 Celeste says:
Susie Carmichael attended the American Musical and Dramatic Academy. She's achieved critical acclaim for her experimental art rock, dance-punk music and looks forward to writing concept albums in each of the 10 langues in which she's fluent.
Kimi Finster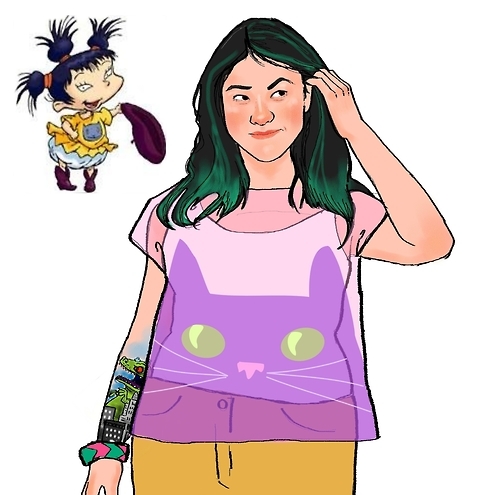 Celeste says:
Journalism major recently accepted into Stanford's Documentary and Film MFA program. Her video project on blended families and cultures made for a stand out portfolio. She eagerly anticipates the amount of travel her career will demand and looks forward to many collaborative projects with Tommy Pickles.
Sounds like they're all doing pretty well for themselves!
Celeste has also drawn grown up version of characters from cartoons like Daria and Peanuts, as well as various other television programmes.  You can check it all out here.
All images via CelesteDoodles.tumblr.com.