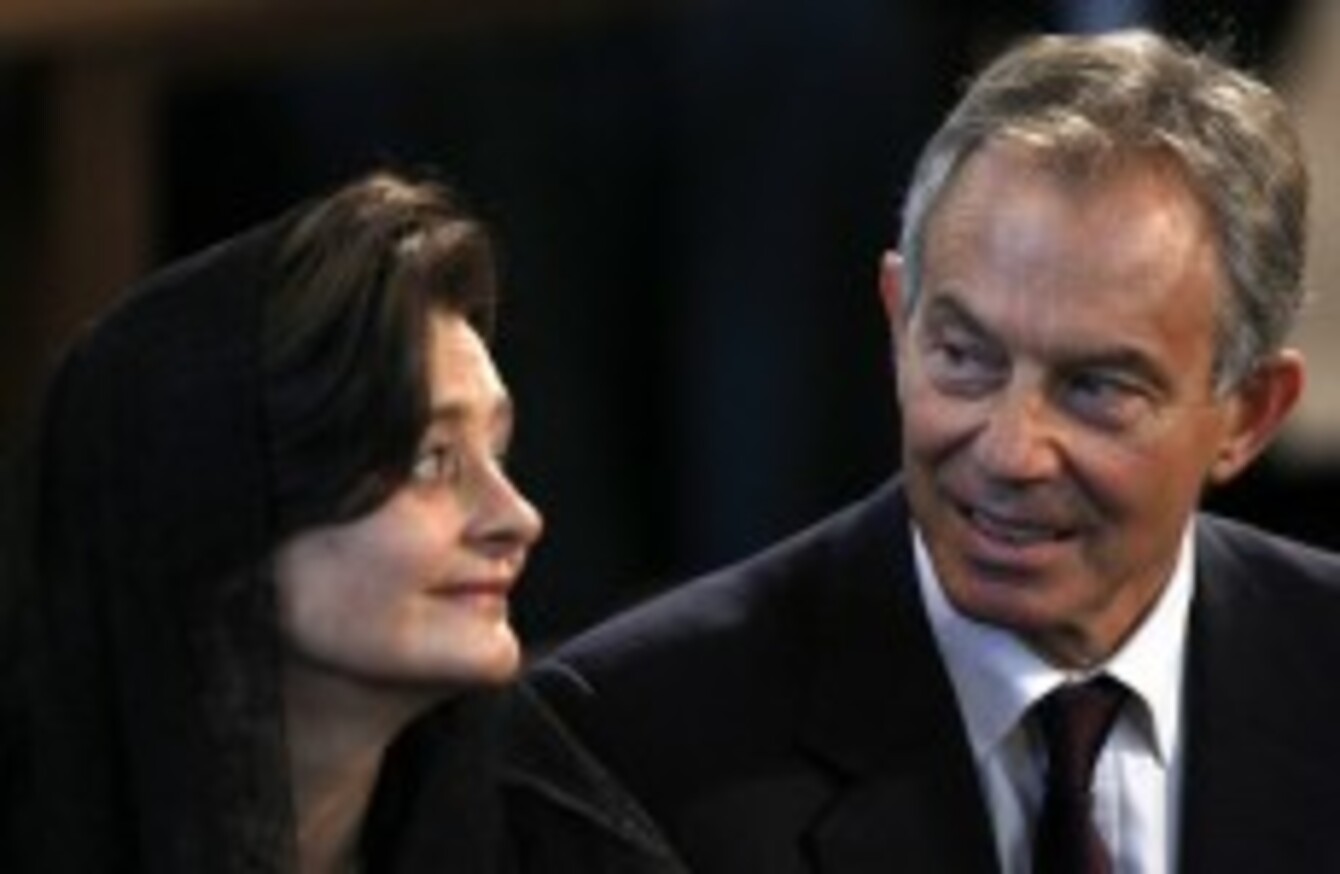 Image: Andrew Winning/PA Wire
Image: Andrew Winning/PA Wire
THE WIFE OF former British Prime Minister Tony Blair has sold he husband's signature on eBay for £10 after her initial asking price of £25 got no interest.
Cherie was forced to slash the price twice from £25 before someone bought the signed bookplate for £10. The bookplate page fits into Tony Blair's autobiography A Journey.
The eBay listing, written by Mrs Blair, reads:
This bookplate has been signed by the former prime minister. This item fits perfectly in to Tony Blair's new book. This is a hand-signed bookplate and not a (sic) autopen or copy.
Although her real name does not appear on her eBay account, a spokesperson for Cherie Blair spoke to The Sun and confirmed that the sale was genuine.
Cherie Blair was cross that people were selling Tony Blair's signature when you can get one for free. She was trying to undermine the market and as soon as someone bought it, she refunded it straight away to make the point.
Prices for Tony Blair autographs on eBay this afternoon range from just under $60 to nearly $350.
Earlier this month Cherie Blair sold a Locman Mare Titanium watch on eBay, which had been given to Tony Blair by Italian Prime Minister Silvio Berlusconi for £98.
Items which Cherie has bought on eBay include six Mappin & Webb silver plate soup spoons for £17.50; a 10-piece fish cutlery set for £34.99; 12 fruit knives for £44.99; a Magimix food processor for £219; and digital bathroom scales for £1.64, reports the Daily Telegraph.