EVERY WEEKDAY MORNING, the Daily Edge digs through the celebrity dirt to bring you the best of it. Here's The Dredge…
Cheryl Cole brutally cussed out Simon Cowell, and practically everything else, because she was miffed about being fired from the US X Factor.
She's published the text she sent to Cowell after the news, in which she showed her trademark dignity and restraint, writing: "F*** you. F*** Britain's Got Talent. F*** the orange and purple outfit. F*** big hair. F*** the UK X Factor. F*** you all. " (The Sun)
Chezza's obviously still out of sorts about the ridicule that orange and purple rig-out attracted – not least from Cowell. Her new autobiography contains this immortal line:
That same week, Vogue had named me as 'Best Dressed of the Week' because — although Simon didn't know it, of course — colour blocking was about to be the next big thing.
Also, she had vitamin injections in her bum because Ashley Cole cheated on her. (Mail Online)
~~~~~~~~~~~~~~~~~~~~
The Words
Cheese pizza: What gourmet food lover Kim Kardashian would choose for her last meal on Death Row, along with "maybe a vanilla cup cake" Also, she hates men who have "bad hygiene" like "teeth or nails or big ears". We're pretty sure ear size isn't cleanliness-related, but whatever. Oh, and she's not pregnant.  (Mail Online, Celebuzz)

Kim Kardashian smiles as she thinks about men with small ears. (Zacharie Scheurer/AP/Press Association Images)
Just be yourself: The key lesson that Jersey Shore has taught the world, according to, uh, the cast of Jersey Shore. Other important things the show's stars have taught viewers, according to themselves, are to "embrace living in your early 20s", "have an amazing ride", "fist pump", and "get  a shore house with your friends". So we're off to do all that. Byeeee! (Celebuzz)

These people have something to teach you. (Chris Pizzello/AP/Press Association Images)
Embarrassed: How the woman in Hulk Hogan's sex tape apparently feels now that it's been leaked on the internet. Friends said she "didn't want her friends and family knowing she had sex with Hulk Hogan", adding: "He's very corny". Meanwhile, Hulk has apparently been offered a large sum of money for the footage. (Radar, TMZ)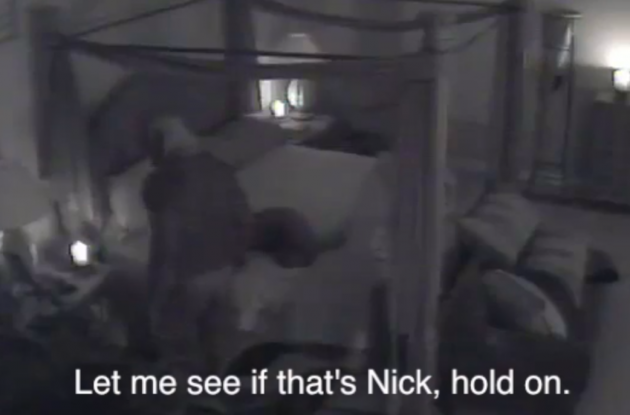 Why would anyone feel embarrassed?
~~~~~~~~~~~~~~~~~~~
The Dirt
Colin Farrell's mammy used to organise his porn mags for him. (Irish Sun)
Harry Styles is looking for love, everybody. (The Sun)
Mila Kunis is "officially" the sexiest woman alive, and has celebrated it by removing her clothes. (Celebuzz)
Katy Perry and John Mayer are off again, after they were on again. (Radar)
Chris Brown has filmed a personal video in which he reveals that he's "stressed out", in love with Rihanna, and also, a numpty.


Vimeo/David Alan (Video not playing? Try here)
~~~~~~~~~~~~~~~~~~~~
The Barrel Scraper
Your heart bleeds for him, really it does. (TMZ)
For more, follow @dailyedge on Twitter and like The Daily Edge on Facebook.