THIS WEEKEND SEES the release of much hyped movie Spring Breakers.
The controversial flick sees James Franco as a rapper / criminal who takes in a bunch of hard partying teens during their Spring Break celebrating.
FilmsActuTrailers / YouTube
The movie is also getting lots of attention for how it stars Disney starlets Selena Gomez and Vanessa Hudgens doing all manner of unspeakable things onscreen from drug taking to raunchy sex scenes.
Of course, a controversial role or two is de rigeur for any budding actress trying to shake off their youthful beginnings. Here are some of the most infamous.
Drew Barrymore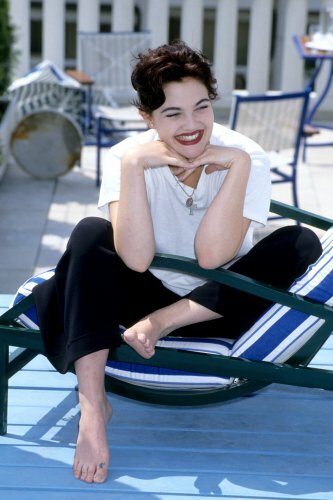 All Action/EMPICS Entertainment
Barrymore was a child star, whose first role in E.T. turned her into an instant icon.
Her teen years were troubled as she dealt with addiction and growing up in the public eye.
One of the first instances of trying to grow up onscreen was the would-be raunchy thriller Poison Ivy released in 1992, a sort of Basic Instinct Jr. that became a cult classic on video during the 90s.
VintageFilmTrailers / YouTube
Lindsay Lohan
Seth Wenig/AP/Press Association Images
Lohan has struggled to follow up from the childhood years to teenstar transition of The Parent Trap to Mean Girls.
And in 2007 flop I Know Who Killed Me she tries her best to have herself seen as an adult.
There are the strip club moments, her first ever sex scene, a needlessly complicated plot and plenty of gruesome violence.
The film is a mess but has plenty of "so bad it's good" moments.
Other than that it didn't really help ol' Linds.
theparallaxreview / YouTube
Dakota Fanning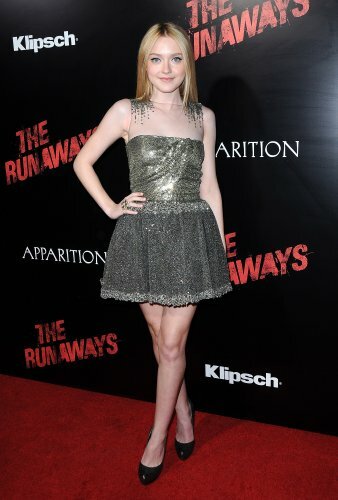 LuMar Jr/AFF/EMPICS Entertainment
She's still only 19 but Dakota Fanning's childhood acting CV still notched up work with Steven Spielberg, Sean Penn and Robert DeNiro.
Fanning has always stayed on the straight and narrow but in 2010′s The Runaways she plays the famous rock band's frontwoman Cherie Currie.
At just 16 Fanning is all skimpy costumes and tearaway antics but luckily she pulls it off and she's also starred in movies in the Twilight series.
thskanfh / YouTube
Lisa Bonet
RICHARD DREW/AP/Press Association Images
She was the adorable Denise on The Cosby Show but in 1986′s Angel Heart she set ablaze to her squeaky clean image, her sex scenes with Mickey Rourke forcing filmmakers to trim footage to avoid annoying film censors.
Hopefully none of the teens on Modern Family see this and get ideas.
willy weber / YouTube
Elizabeth Berkley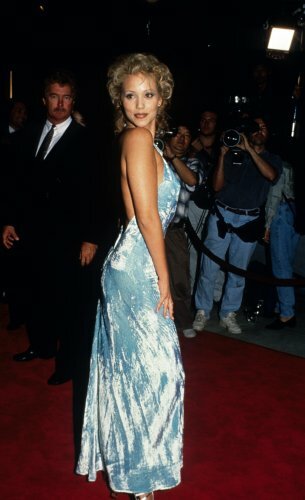 All Action/EMPICS Entertainment
Entire generations were hooked on the colorful carry on of the Saved By The Bell kids.
One of the show's stars Elizabeth Berkley attempted a jump onto the big screen when age 21 she starred in Paul Verhoeven's Showgirls, the 1995 follow up to his previous hit Basic Instinct.
Showgirls was sexually explicit and highly controversial but a commercial failure. It's gone on to become a cult favourite for it's over the top dialogue and cringe inducing sex scenes (it's seriously funny in an unintentional way).
Mind you, it is a bit weird watching Jessie Spano twirl about in next to nothing. What would AC Slater say?
MrRoNa1Do / YouTube