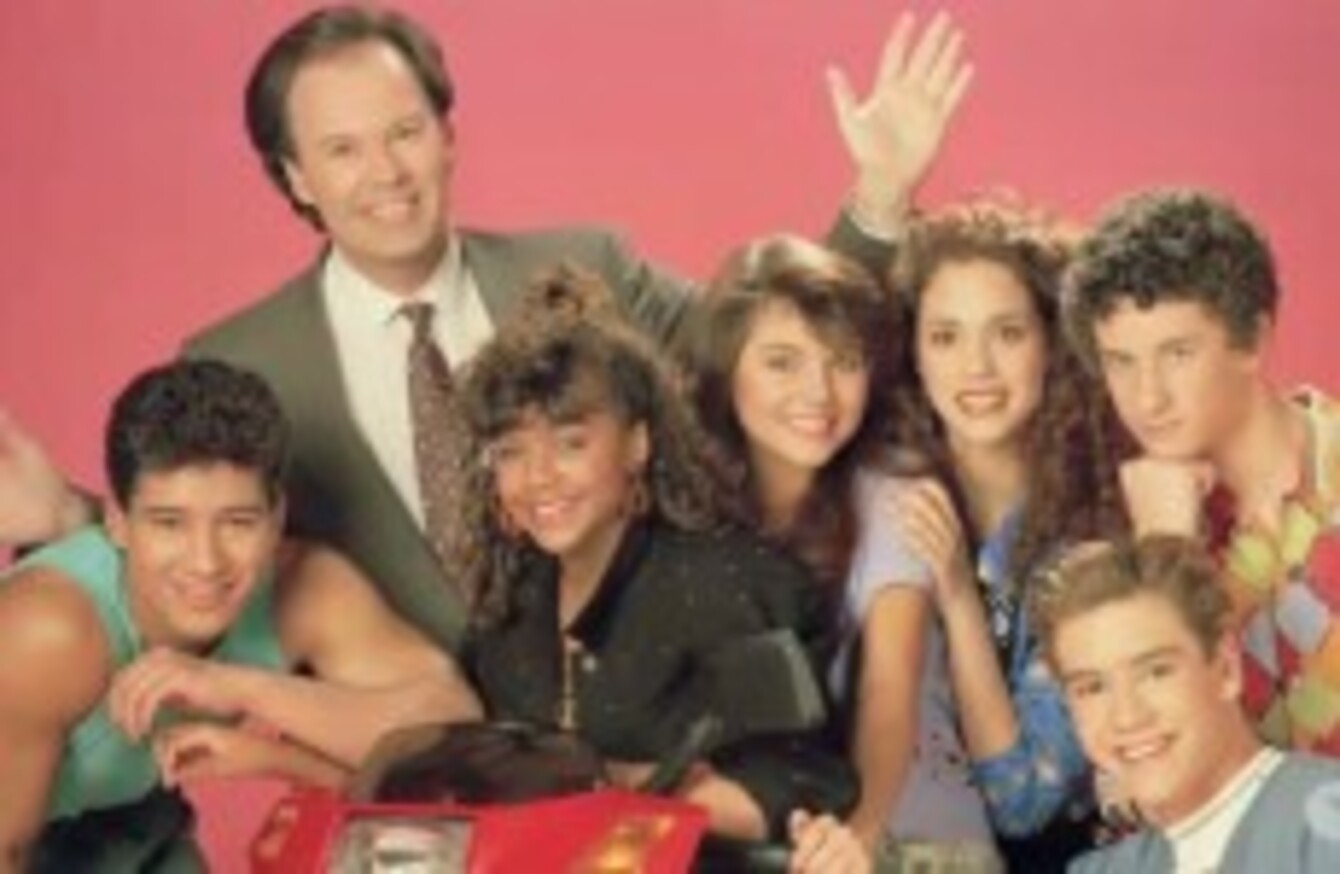 Saved by the Bell - the original cast.
Saved by the Bell - the original cast.
LARK VOORHIES (OR Lisa Turtle to all you children of the 1990s) has hinted that there may be a Saved By The Bell reunion in the pipeline.
In a recent interview on the Yo Show!, Voorhies said that she thinks the "buzz" about a reunion "might catch".
"I really, honestly believe if it did happen, it wouldn't be a bad thing," she said.
But don't get too excited just yet. We've had a dig around to see how busy the original cast are now and how likely a reunion would be.
First off, Screech is out. He is on bad terms with the rest of the gang because of a dish-all memoir he published about his time on set at Bayside High. He also had that whole sex tape, Screeched – Saved by the smell – thing (sorry, ugh – we know).
However, it seems some of the teen stars (and Mr. Belding) are doing just fine without a last-ditch reunion effort.
The show's main character and resident heartthrob (there's no denying it ladies) Mark Paul Gosselaar has carved out quite a successful career post-SBTB. His latest job has been heading up a TV series based in a law firm with Breckin Meyer (Road Trip, Clueless). However, he has been willing to reprise his role as Zach Morris for various skits in the past, most recently on Jimmy Fallon in 2009.
Mario Lopez, who played A.C. Slater, has also remained consistently on our small screens. He had an eight episode arc on the popular Nip/Tuck drama and most recently appeared in the sequel to Jessica Alba's Honey movie.
Every teenage boy's dream girl-next-door, Tiffani Thiessen (or Kelly) has starred in 47 episodes of the USA Network's FBI drama White Collar since 2009. Back in late 1990s, she had a stint in the more grown-up teen show Beverly Hills, 90210.
Elizabeth Berkley's most notable role since SBTB has to be her leading part in Showgirls, a racy movie about Vegas dancers. Since then though she's been regulated to TV movies and the odd CSI appearance so she could be a Yes.
The most exciting news comes from the Principal of Bayside himself, Mr. Belding. Just last week, fans of Mad Men in America were treated to a cameo by Dennis Haskins in the episode Lady Lazarus. It should air on this side of the Atlantic soon. And as a special bonus for millenials, Alexis Bledel from Gilmore Girls is also guest-starring.
Image: Dennis Haskins website
As for Lark, judge for yourself:
If all this makes you a bit nostalgic for the countless homecomings, dances and proms, take a look at this: