IF YOU'VE BEEN on Dublin's South William Street recently, you might have spotted this gigantic astronaut reaching out at you from the wall of the Busyfeet & Coco Café.
The mural was painted in December of last year, but caught the eye of real-life astronaut Chris Hadfield when he was in Dublin last week.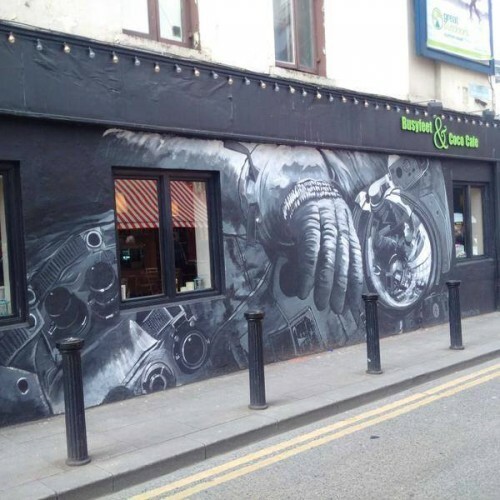 Facebook / Col. Chris Hadfield Facebook / Col. Chris Hadfield / Col. Chris Hadfield
Hadfield shared the mural by artist Shane Sutton with his 700,000 followers, writing:
I felt oddly like the big gloved hand was going to reach out and grab me as I walked by.
Sutton's artwork has since been shared and retweeted thousands of times, and he's only delighted.
David Jensen / PA Wire David Jensen / PA Wire / PA Wire
"My phone was pinging and I thought it was all just spam, but I checked it and saw a few people had tagged me," he told DailyEdge.ie. "It's really great that so many people have seen it – I didn't realise it would be this popular."
Astronauts are a common theme in Sutton's work – here's another big piece on an interior wall in Dublin: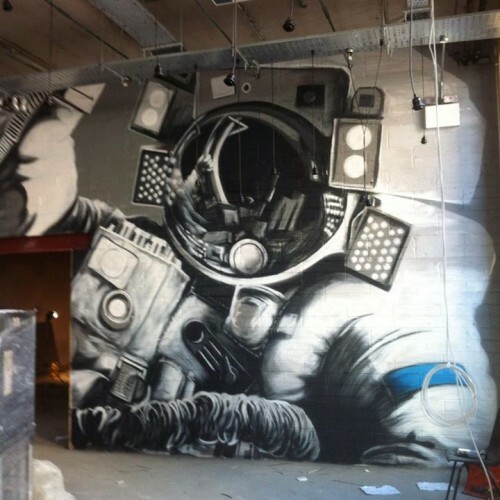 Shane Sutton Artist Shane Sutton Artist
Sutton says the South William Street mural has around three weeks left before a new artist takes over the wall – so get on down and see some astronaut-approved artwork while you still can.