PROUD ROSCOMMON MAN Chris O'Dowd was having none of it when he was handed a 'Mayo 4 Sam' sign in New York.
The Moone Boy and Of Mice and Men actor added his own thoughts to Mayo woman Corina Galvin's sign, scribbling a "no f*ckin way" underneath.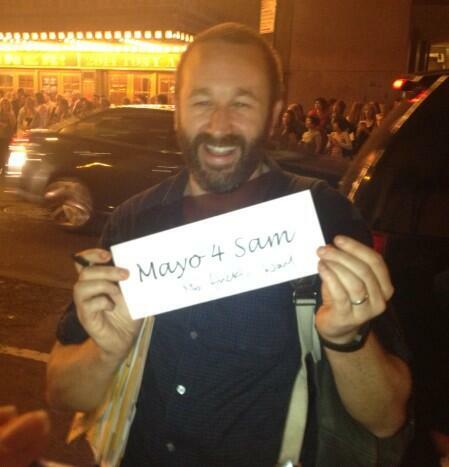 @CorinaGalvin @CorinaGalvin
We won't expect O'Dowd and Dave Grohl to be wearing the same colours come September then.