DAWN PORTER, FIANCÉ of Roscommon actor Chris O'Dowd has moved quickly to dismiss newspaper reports that the pair are planning two wedding ceremonies.
Reports this morning state that 'pals' of the couple have said that there will be one party in London for family and friends, and another in Hollywood, where O'Dowd has made a name for himself with his role in the hit comedy Bridesmaids.
TV presenter and author Porter has already taken to Twitter this morning to rubbish the reports, which also claim that the pair want The Voice contestant Ruth Jones to sing at the ceremony.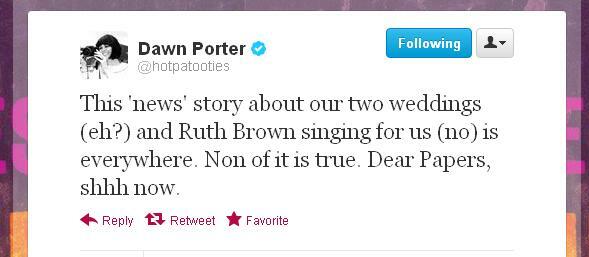 She was quick to say that she's a fan of Jones and said for what's it worth, she thought she should have won the reality show. She also suggested that the newspaper reports may have come from a flippant comment her husband-to-be made in an interview recently.
O'Dowd, from Boyle in Roscommon, is best known for his role as Roy in The IT Crowd, as well as his turn as a policeman in Bridesmaids. He's also recently played a guest role in the HBO series Girls, produced by Judd Apatow.
He's currently working on the British comedy Cuban Fury alongside Nick Frost and Rashida Jones.
It's not clear if reports that the couple's dog Potato will be confirmed in the role as ring-bearer for the forthcoming nuptials. Judging by this picture taken last week, he needs to pull up his socks and get practising if he's going to be ready for the big day: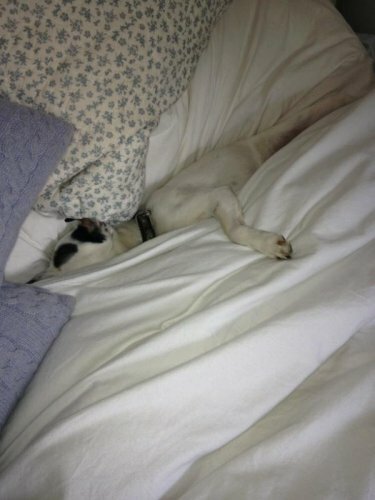 Pic of Potato via Dawn Porter
Porter probably has her fingers crossed that this scene from Bridesmaids won't be repeated on her big day: