IF OUR MONTHLY property round-ups are anything to go by, a spacious affordable room in Ireland comes about a dime a dozen.
However, if you're lucky enough to have a little extra wiggle room, it's possible to make it feel like your own corner of Santa's Grotto for very little money.
First things first – fairy lights are your new BFF.
If you have an aversion to tack, it's fairly easy to give anywhere a Christmas/winter vibe with dinky little lights. For next year, you're probably better off buying in bulk from the likes of AliExpress to save some moolah. However, you'll pick up sets from the likes of Penneys for net to nothing too.
If you're an absolute lazy hole like myself, and I can't be bothered sticking/taping/hanging anything, shove them into an old jar from a candle or something similar. You could literally even use an old pasta sauce jar, once it's washed out, obvs.
It's one of those things that you won't have to worry too much about putting away either, if you're truly not arsed. Lazy decorating, FTW.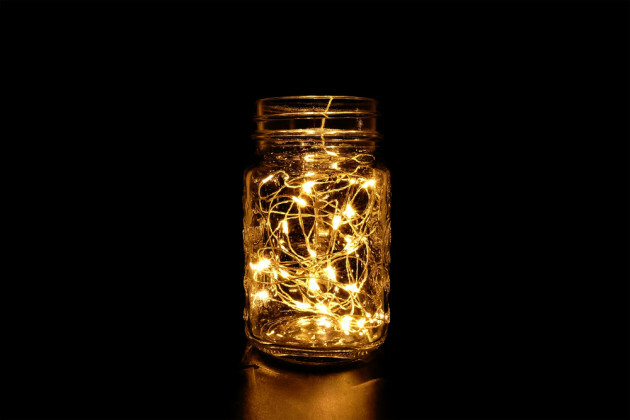 Shutterstock / K Ching Ching Shutterstock / K Ching Ching / K Ching Ching
(You could do the same with hollyy leaves, as the person below has done, but if you'd rather not have to deal with something eventually dying, skip it.)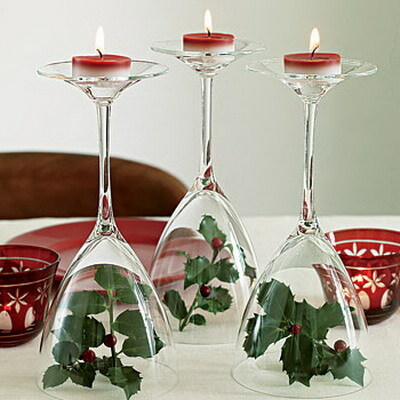 Interior Design Blog Interior Design Blog
Cone and get it 
If you're after that Christmas-y smell, but you don't have room or the funds for a real tree, pine cones should do the trick. It'll give you an excuse to get outside too. 
Head out for a stroll where there are pine trees, give 'em a wash and dry, and scatter them over your beside locker/table/window sill.
If you want something less rustic, you can obviously paint them or arrange them in such a way that they have more of an Insta-aesthetic. Nail varnish would probably do a similar job.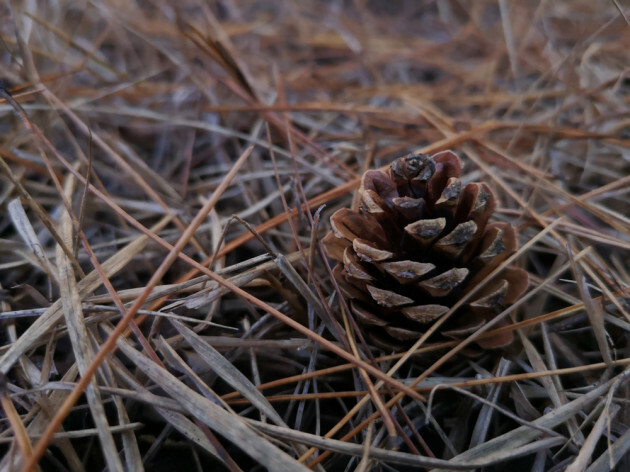 Shutterstock / JITTAKORN KAEO-EAIM Shutterstock / JITTAKORN KAEO-EAIM / JITTAKORN KAEO-EAIM
What's in the papers?
Paper decorations are good for several reasons. They're inexpensive, you can make them yourself and they're reusable and recyclable. 
You can make the 3D paper tree below. It even has a template so you can really phone it in.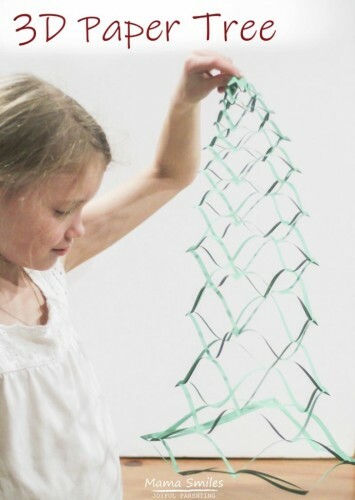 Snow & Graham have a fairly genius tutorial on holly wall art that literally anyone can do.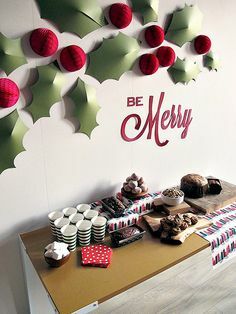 Snow & Graham Snow & Graham
If it's snowflakes and stars you're after, Kate's Creative Space has some deceivingly simple tutorials for both. As for hanging decorations, they're covered too – these fir tree ones require a lot of folding, but are otherwise a piece of piss, as are the paper love birds below.
Lia Griffith / YouTube
Can't see the video? Click here.
Where are you going to hang those decorations, though?
If you can spring for it, Dealz do Christmas trees for less than €20. Are they amazing, bountiful faux firs? No, but they're not scabby that you'd find yourself cringing upon looking at them. They'll do the job. Argos also have a 5ft one at the minute for €11. Argos also have loads of options for under €20.
Alternatively, you still have time to order small, desk trees from the likes of ChristmasLand.ie and Woodies.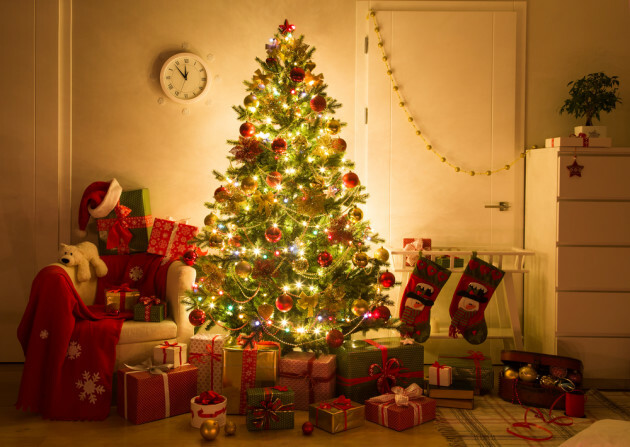 Shutterstock / YanLev Shutterstock / YanLev / YanLev
You can DIY a tress as well if you're not up for being spendy (though people might think it's a bit demented.)
Head for the great outdoors and gather up some branches. (Alternatively, you can buy fake ones in some home decor and craft shops if you don't fancy another walk through the woods.) You can spray paint them, or leave them as they are, before anchoring them in a vase. And ta-da! You have a makeshift Christmas tree of sorts to hang all of your festive paper and sparkly shite off of.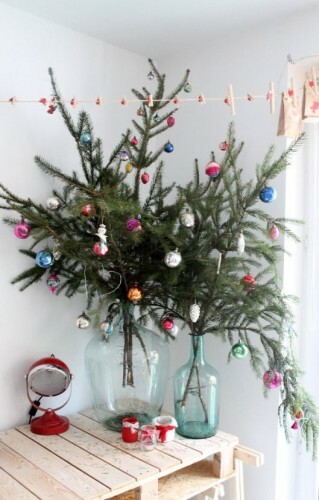 enjoyourhome.blogspot.com enjoyourhome.blogspot.com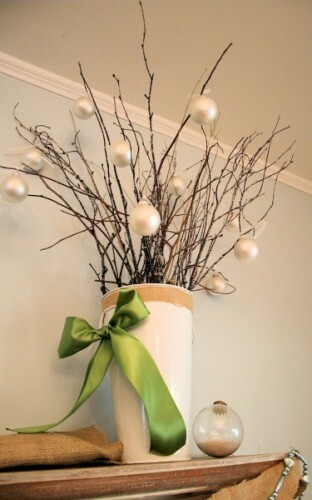 Pop Culture and Fashion Magic Pop Culture and Fashion Magic
DailyEdge is on Instagram!