1. For €750 per month in Dun Laoghaire, you could sleep under the stairs like Harry Potter.
On a single mattress, no less.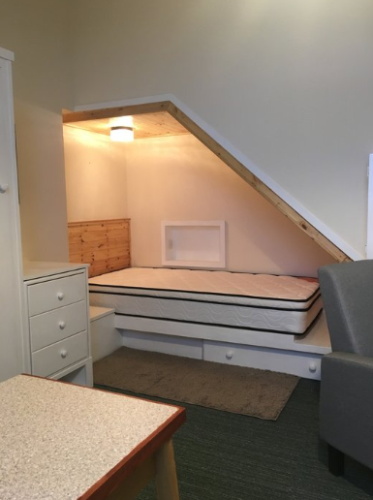 Daft Daft
Take note of the counter in the bottom left corner of the photograph and the armchair on the right. They position of those two pieces of furniture is important when you're trying to conceptualise just how small this property actually is.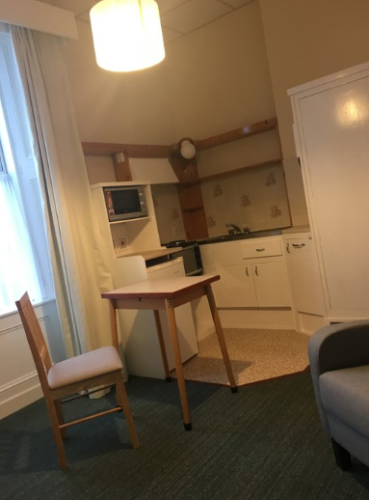 Daft Daft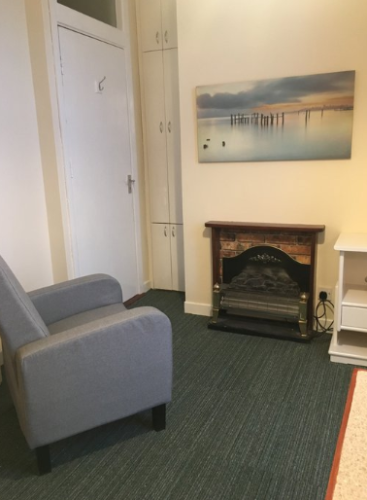 Daft Daft
The icing on the cake is that there's no washing machine on the property. But it doesn't really matter, does it? There's basically nowhere in this tiny room to store an extra pair of clothes anyway. 
2. This €800 per month property in Phibsborough features one photograph, which was taken from Google Maps.
It's not even a screenshot from Google Maps. It's a photograph of a computer screen. It makes you wonder if the landlord has ever actually visited this property. Considering the fact that they don't have a photograph of it, we'll assume that they haven't.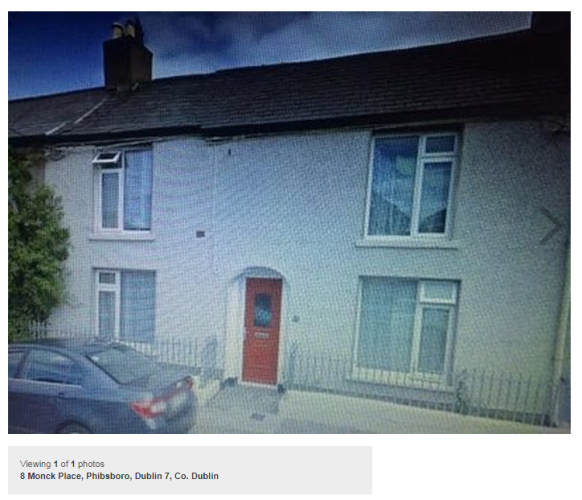 Daft Daft
You might be thinking, "Oh, €800 is pretty good value for a house in Phibsborough!" Well, it's not a house. This already tiny looking property has been divided into flats. The flat which is advertised here reportedly has a double bed, a recliner sofa and a bathroom which you share with the occupiers of the other flat. There's no way for us to actually know if this is true or not, because the only photograph of this property is taken from Google Maps. 
It's also against the law for a property to have a shared bedroom, since regulations were introduced in 2013 to get rid of bedsits. An article from TheJournal.ie about these regulations from 2013 stated: 
Rental properties are now required to have separate bathrooms, independently controlled heating appliances, adequate food preparation and storage facilities and access to laundry facilities.
Well, property no. 1 didn't have laundry facilities and this property doesn't have a separate bathroom. We're off to a great start. 
3. For €900 per month, you could get your hands on this Leeson Street studio apartment. 
It comes with an alcove for your bed…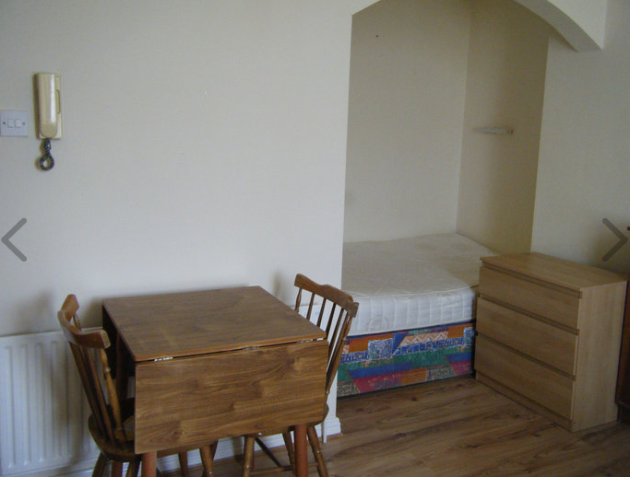 Daft Daft
And an alcove for your kitchen…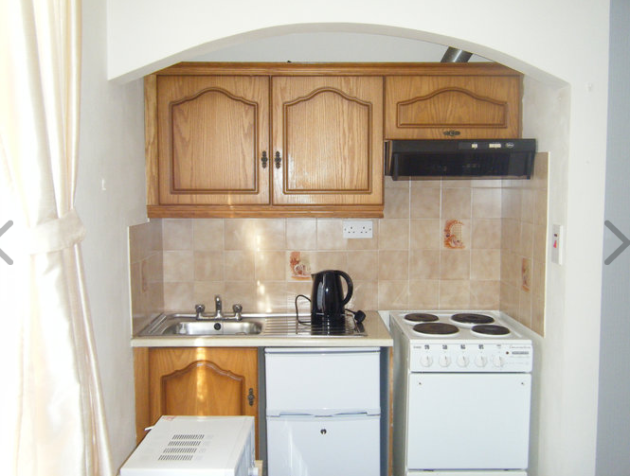 Daft Daft
In the living area, there's a sofa and a side table. What would you expect to see on a side table in any reasonable property? A lamp maybe? An ornament? Some potpourri? In this property, the side table features a microwave.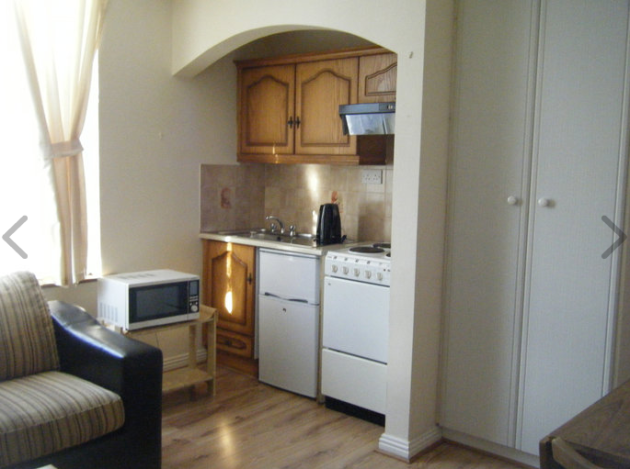 Daft Daft
4. For €900 in Portabello, you could live in a studio apartment that resembles a children's jungle gym.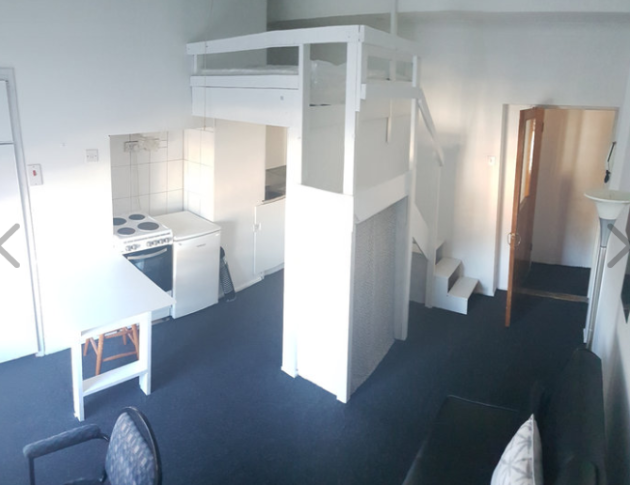 Daft Daft
The property description also states: "Rent price does not include bills such as ESB, bins, or wi-fi." So really, you're looking at a little more than €900 a month to live here. Probably not suitable for anyone who's too tall, unless they're good at remembering to duck. Under the bed, the little kitchen area features a fridge on top of a counter. 
Daft Daft
There's also a sofa-bed, if for any reason, you wanted to invite someone for a sleepover. 
Daft Daft
 5. Another Portobello property of a similar size is going for €1,000 per month.
So there's a single bed, but two chairs at the dining table as though there will ever be two people in this room trying to eat dinner at once.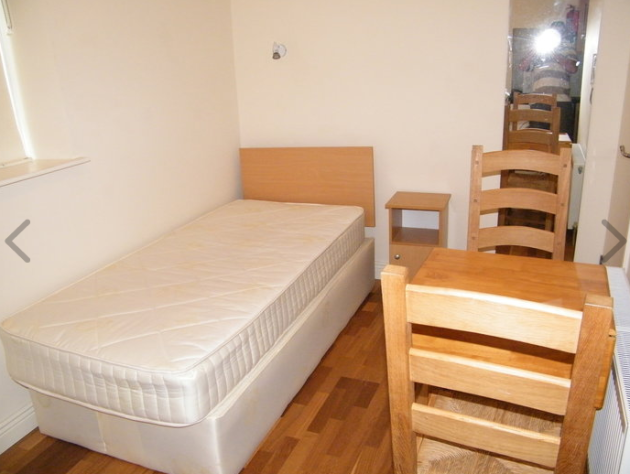 Daft Daft
Decked out in the tawdry shade of beech-coloured wood that your parents filled your house with in 2003, the property description informs us that "This bright modern apartment boasts a modern living area". Boasts to who? Somebody who went into a coma before Britney kissed Madonna at the VMAs and hasn't seen a new piece of furniture since? 
At the foot of the bed, there's a tiny kitchen and a set of drawers, which is probably supposed to be the wardrobe area. 
Daft Daft
6. For €900, you could get a single bed in a four bedroom student apartment in Santry. 
There's a nice, small, little kitchen for four grown adults to share.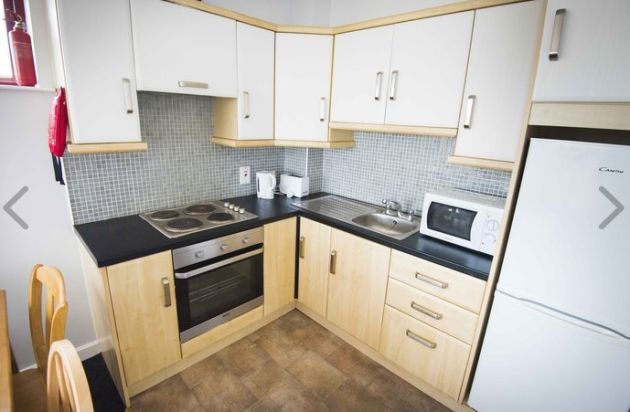 Daft Daft
It's a well established fact that all students have a large enough monthly income to spend €900 per month on rent. Oh, wait, no they don't. There are families in Ireland who aren't even paying €900 per month on mortgages for entire houses. Students can work about 20 hours a week without completely messing up their degrees, which on minimum wage amounts to €191 per week, or €764 per month. That doesn't even cover rent, never mind food, books, transport, college fees, etc.
So you'd expect to get quite a bit for that amount of money, right? Well, no. You get a bed-frame which is very clearly a dismantled set of bunk-beds.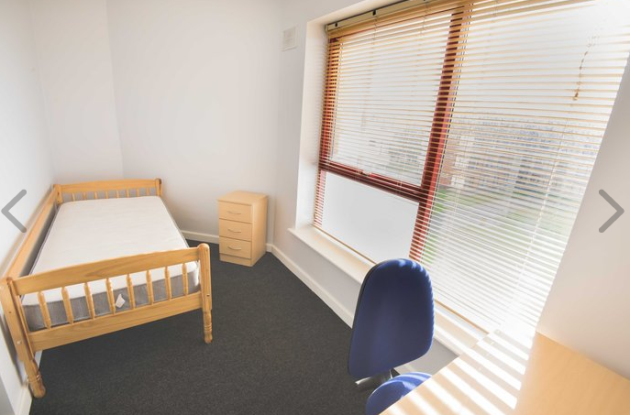 Daft Daft
They don't even have the decency to get you a new bed. And rent doesn't include a €15 weekly charge for utilities per tenant (€60 per month, per person which works out as €240 on bills, which definitely seems a bit excessive). This would be tough for a graduate working full-time to afford, never mind a student. 
7. For €850 per month, this property in Dublin 7 will strike fear in the heart of anyone who has witnessed a house-fire on The Sims 2.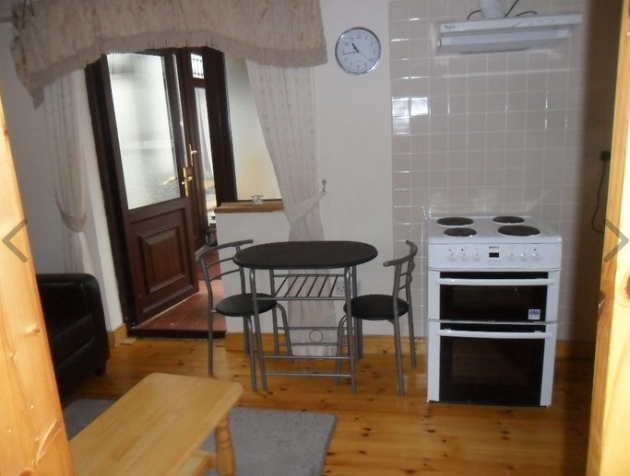 Daft Daft
This is also a pretty terrifying image for anybody with a ponytail. Imagine sitting with your back to the oven, fearing that you're going to be bald by the end of your meal. But hey, it's not like anybody will ever actually be invited over to eat, because this granny flat is tiny, which makes the standalone oven an even stranger choice. 
Daft Daft
8. For €1,100, you could live in an awkward location in South Dublin. 
Better add petrol, tax, insurance and other expenses to the price of rent if you want to live here.

And what do you get for that price? Well, a lot of harshly clashing pieces of furniture. Firstly, there's the living room which features a sofa which looks like it's fresh out of one of Gerald Kean's living rooms.
Daft Daft
Then there's the kitchen, which is clearly going for something a bit more modern.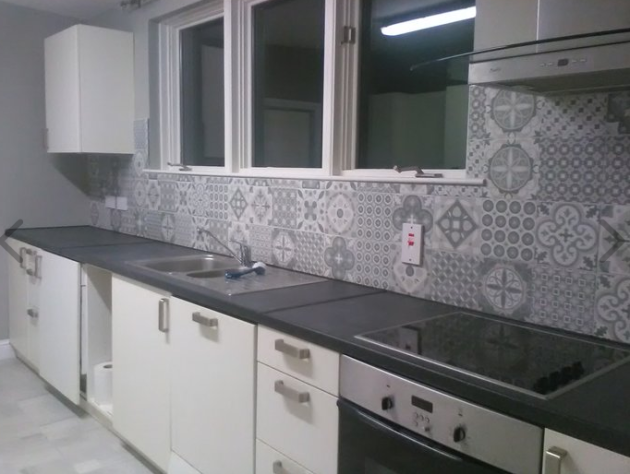 Daft Daft
Followed by the bedroom, which looks like it was taken from one of the properties on Daniel and Majella's B&B Road Trip.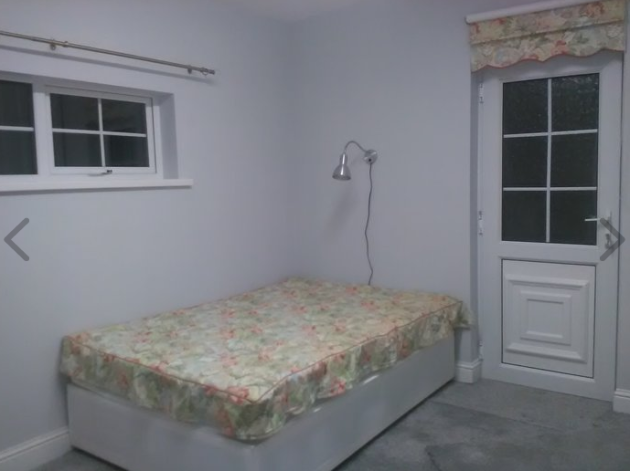 Daft Daft
That's everything you get for €1,100, plus the monthly cost of running a car. 
9. There's another snug property in Portobello, going for €1,200 per month. 
Here's the end of the room with the bed.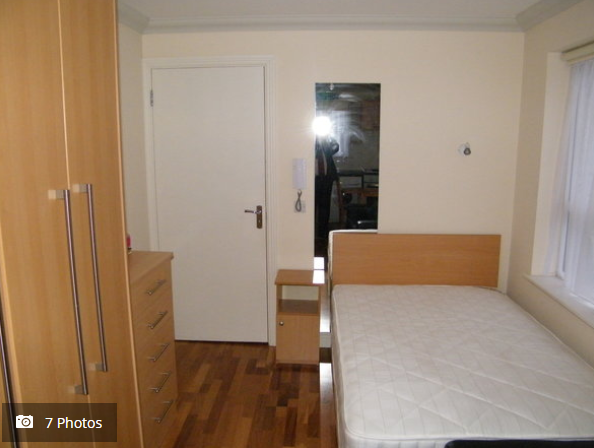 Daft Daft
And here's the other end of the room.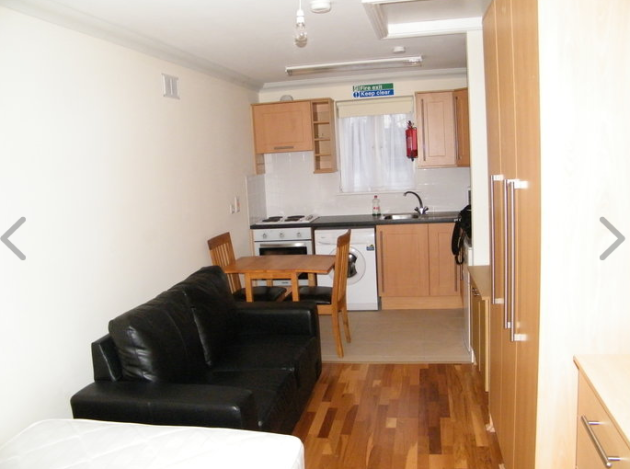 Daft Daft
It also comes with two signs over your kitchen window reminding you that it is a fire exit. These are the type of signs you see in commercial properties, like supermarkets, etc. Not a decoration that makes anyone feel like they're at home, but okay. Interestingly, you can see that there's not only a netted curtain in front of the window, but a pull-down blind too. Clearly, whoever put the signs up can't follow their own instructions, because that doesn't look like it's being kept very clear.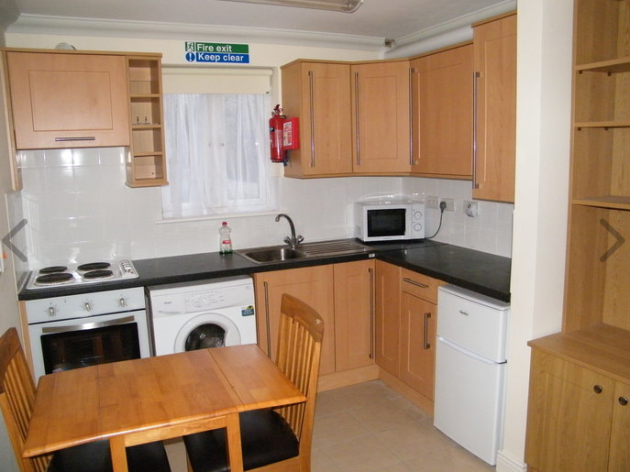 Daft Daft
10. If you have €1,200 to spare every month, you can now afford a flat in Finglas.
Don't ask where those stairs go. We have no idea.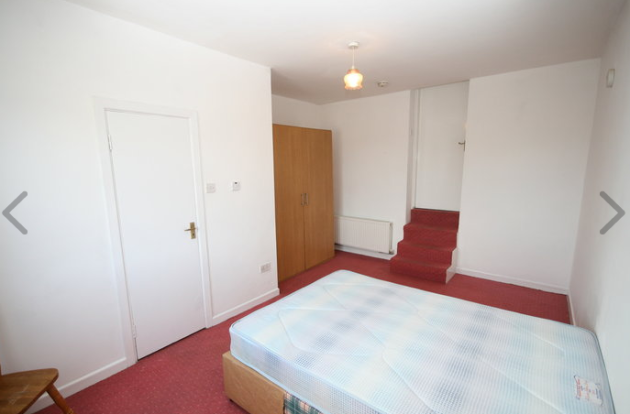 Daft Daft
That was the bedroom, obviously. Here's the rest of the property, which includes the kitchen/living room.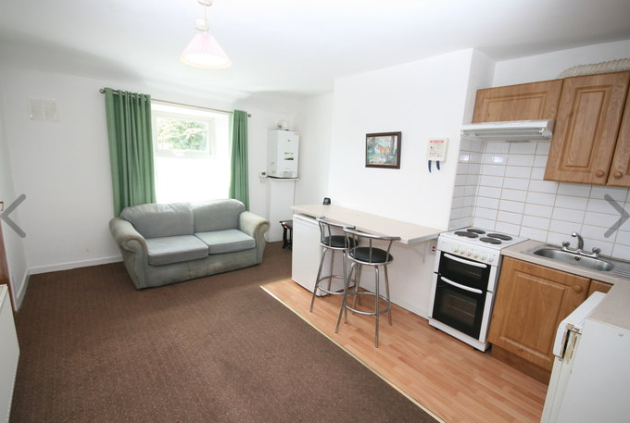 Daft Daft
Definitely not the worst we've seen, but definitely not the best we've seen. And definitely a bit expensive at €1,200 outside of the city centre. 
11. Although, here's what's on offer for the same price (€1,200 per month) in Dublin 8. 
Daft Daft
The property description calls this little setup "an open plan living/kitchen area". You can use all the buzz words you like, but jamming a bed into a kitchen doesn't make it open plan. The only other room in this property is the bathroom which for some reason, has a wooden floor.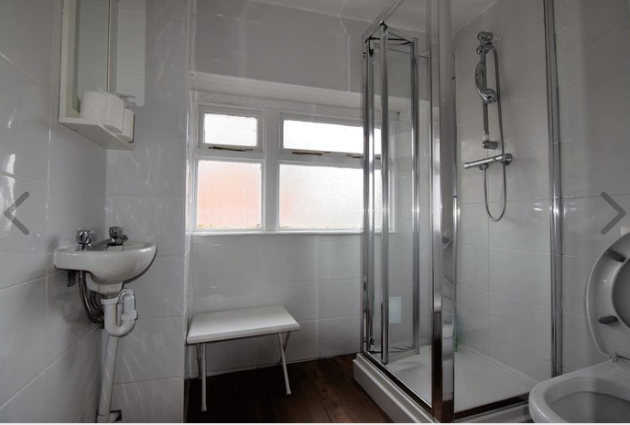 Daft Daft
 12. This flat in Rathmines is going for €1,300 per month.
Every single piece of furniture in this property looks like it wound up there by accident. It's decorated more like a charity shop than a home. There's a little old wooden table in front of a well-worn leather couch, then a glass dining table that is a completely different colour to every other piece of furniture in the room, and the whole mess is tied together by the addition of a patio table and two patio chairs under the window. 
Daft Daft
It's likely that every single piece of furniture in this room wouldn't even add up to the cost of half a month's rent.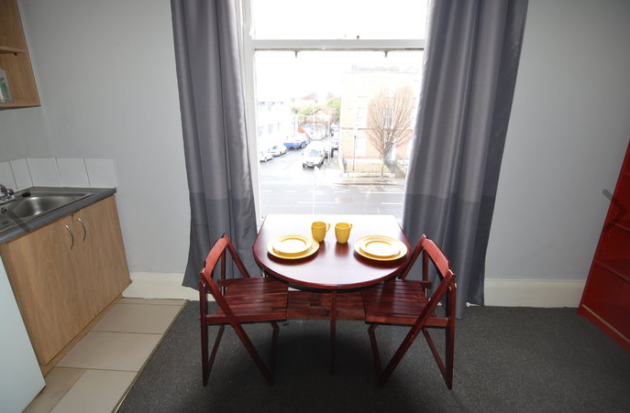 Daft Daft
The incoherence of the furniture choices continues in the bedroom, where two tiny framed IKEA mirrors have just been carelessly thrown up on the walls (presumably wherever the last person hung a nail), the bedsheets don't match the pillow cases and there's a set of drawers which look like they were found on the street and repainted. Oh, and of course there's a camping chair beside the bed for some reason. There's a little too much outdoor furniture in this property, which probably doesn't even have a garden.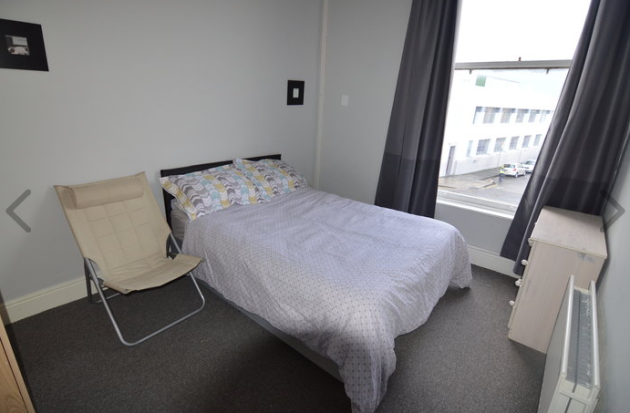 Daft Daft
 13. If, for some reason you like looking at Tolteca on Camden Street, then this €1,300 per month property is perfect for you. 
Here's the bedroom, which overlooks the burrito shop.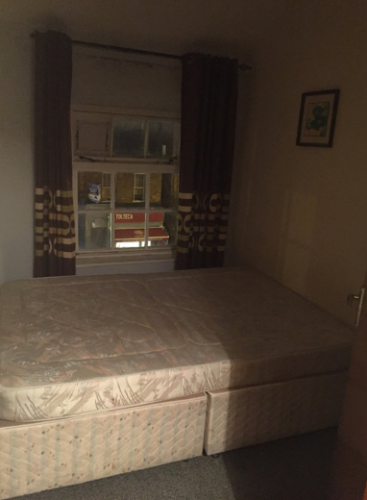 Daft Daft
And here's the kitchen/living/dining area, which has way too many chairs.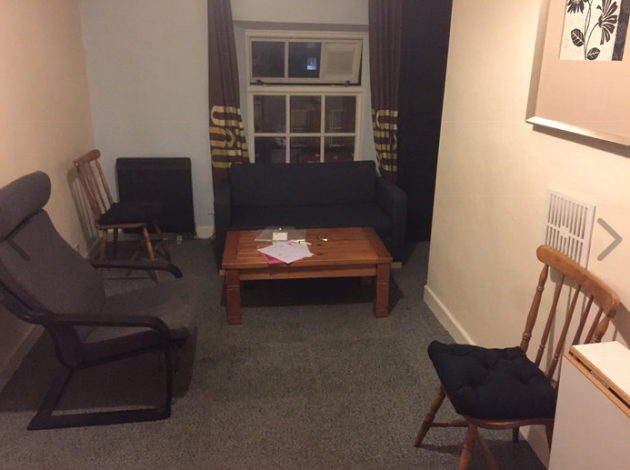 Daft Daft
14. For just short of €1,400 a month, you could have this bathroom in Kimmage. 
It's hard to tell if this bathroom is actually supposed to be yellow, or if it previously belonged to a chain smoker.
Daft Daft
The furniture in the sitting room also looks like it hasn't been updated in a few decades, bar the addition of a €35 IKEA coffee table.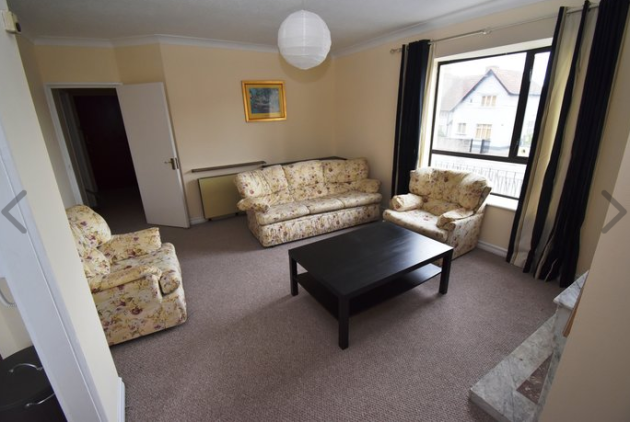 Daft Daft
And look at the landline. A lot of people who are now of renting age weren't even alive when house phones looked like this.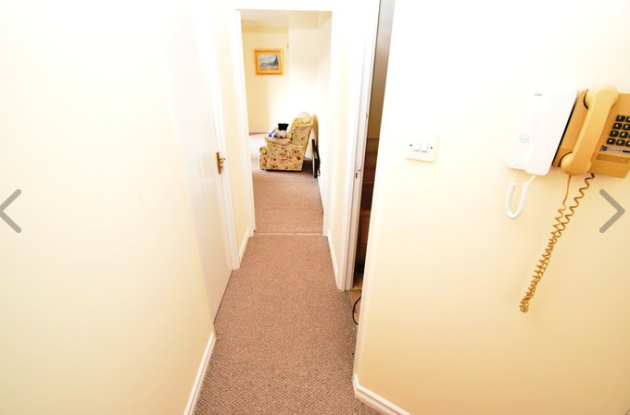 Daft Daft
 15. And here's what you can currently get for €1,450 per month on Adelaide Road.
Why would anybody with that much money to spend on rent want to live in an apartment that looked like this?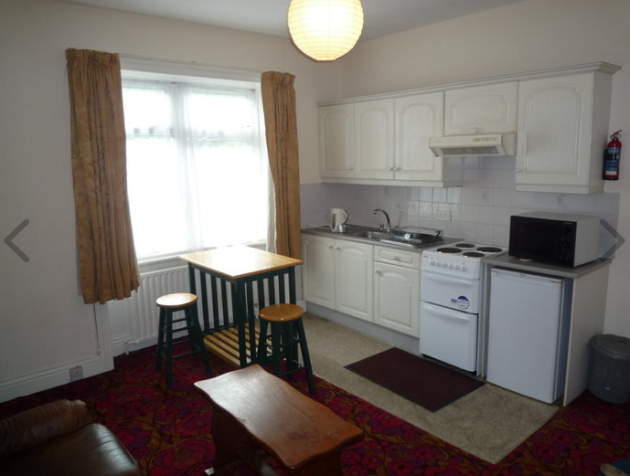 Daft Daft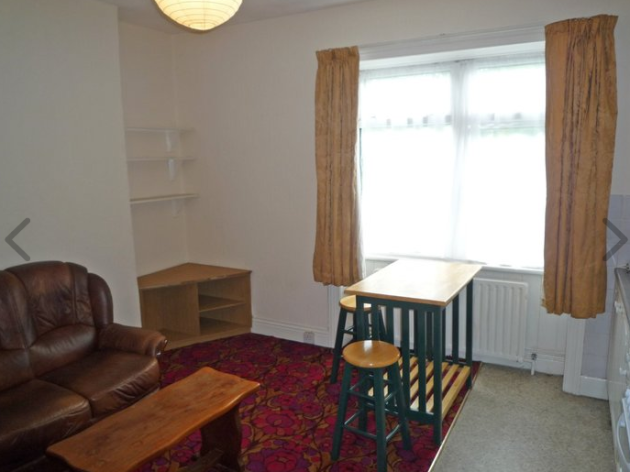 Daft Daft
Even the bedroom is awful. Instead of a double bed, there are two single beds pushed together and there's a sink in the corner too.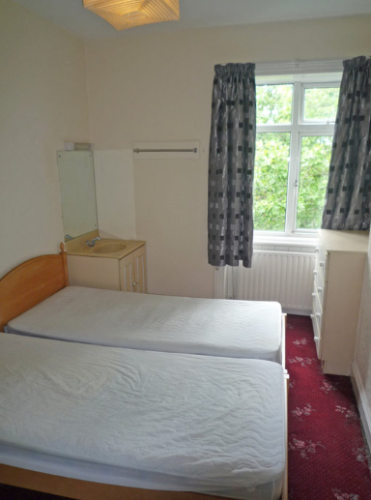 Daft Daft
You might think for that price, surely that's a short-term let. But nope. The minimum lease is 12 months. That means it's going to cost you at least €17,400 to live here for a year. 
It's the last roundup of the year, and we thought we'd finish things off with an update on one of the properties we spotted earlier this year.
Sometimes these properties are snapped up so quickly that we're concerned. Other times, they remain on Daft for months, until someone's desperate enough to settle for them. One such property was one we discovered in May. There was a studio apartment advertised on Nelson Street in Dublin 1 for €880 a month and it was pretty dire. Another advertisement for this property was posted on the 2nd of November, but it has been on the site every month since (at least) May. 
Towards the end of November, a reader got in touch with us to tell us that she went to a viewing of this property and was fairly disgusted. It was the Nelson Street apartment, which she said was €1,000 per month, even though it had been advertised as €220 per week. She took photographs of the studio, which was very messy when she viewed it and also said that half of it looked like a building site.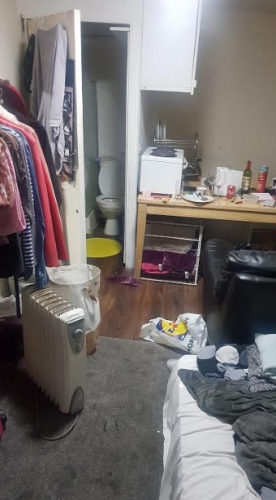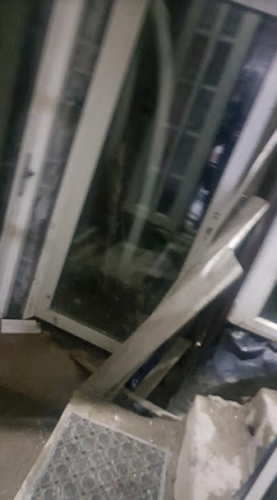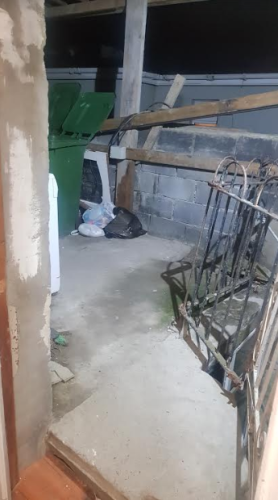 Well, eh, here's hoping that things will improve in 2019. 
DailyEdge is on Instagram!