IT REALLY IS the most wonderful time of the year, because from tomorrow Christmas FM will be back on the radio.
The annual festive broadcasts will be coming live this year from the Burlington Hotel in Dublin, and will be bringing Christmas songs and cheer to the whole of Ireland.
This is Christmas FM's sixth year on the air, and this time round it will be raising funds and awareness for the charity Aware, which proves support, information and education services to those with depression, and their families
€2 will be donated to Aware for every text received by the station.
Walter Hegarty, who's the co-founder of Christmas FM (and Rudolph's minder) said:
Since we began broadcasting five years ago, we have raised in excess of €500,000 for charity, which is a wonderful achievement for everyone involved in the initiative. We look forward to receiving texts and Christmas song requests from our loyal listeners.
Christmas FM is once again holding a Christmas song contest. Submissions are being accepted from today, with the closing date on 6 December.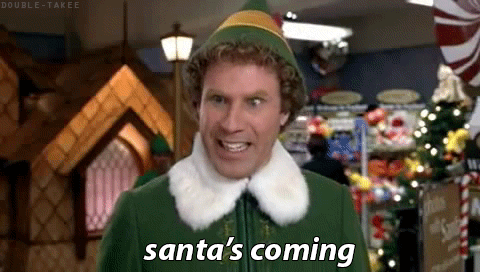 Reactiongifs Reactiongifs
The first broadcast of 2013 gets underway at 8am tomorrow morning, and here's how you can tune in:
-Dublin City and County 94.3FM
-Dublin Commuter Belt 88.1FM
-Limerick 105.5FM
-Galway 89.5FM
-Cork 106.7FM
-Wexford 103.8FM
-North Midlands 99.4FM
-North East 101.6FM North Wicklow is 99.5FM
You can also listen online at www.christmasfm.com (where their test transmissions are already playing, if you just can't wait)