As it's Christmas, DailyEdge.ie got in touch with some Irish people spending the day in different parts of the world. From Australia, to across the pond in London. Here's how their Christmas fares up to ours at home.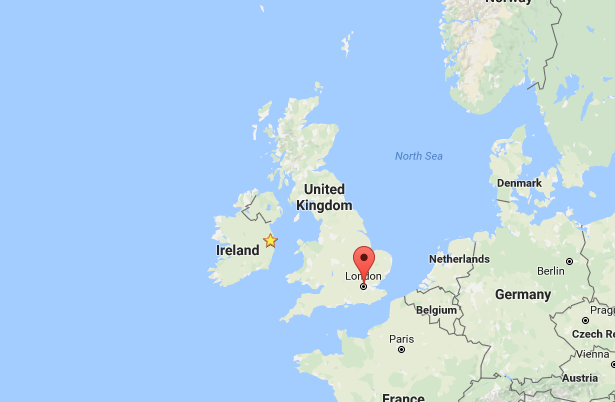 Google Maps Google Maps
Location: London, United Kingdom
With London just an hour from home, many Irish emigrants choose not to stay.
One of them who stayed before is Vanessa Monaghan, presenter of The London Ear on 2XM. This will be her fifth Christmas living in London, having lived there for a year in 2002, and returning for good in 2013. She's only been away from home for one Christmas.
This year, I'm heading home to Drumbaragh in Co. Meath. Christmas Eve is nearly a bigger thing in our household. All my siblings and my nieces and nephews gather in my parent's house. Lots of food, lots of excitement and lots of noise!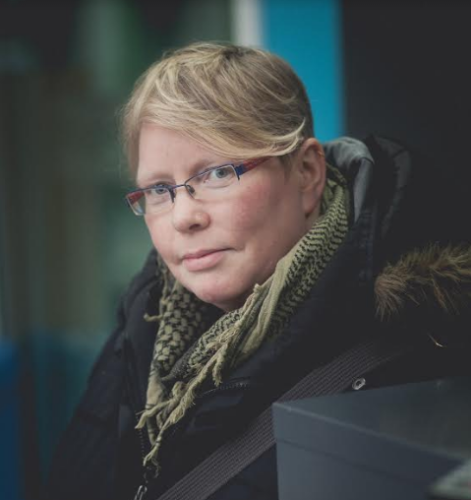 Missing home
While Ireland isn't so far from their new home, Irish emigrants still miss it.
One of the biggest things I miss about Dublin is just bumping into friends and going for coffee. When you're at home, you often don't notice the changes that happen in a city, so meeting friends in their new favourite haunt is a great way of keeping up and rediscovering Dublin.
If you think Dublin is mad, try Oxford Street.
I'm not sure I have the energy to battle against wave after wave of shopper just to get one item of clothing in a sale. One of my favourite things ever is being able to walk down O'Connell Street early in Christmas Eve, with my arms stretched out wide and not hit anyone.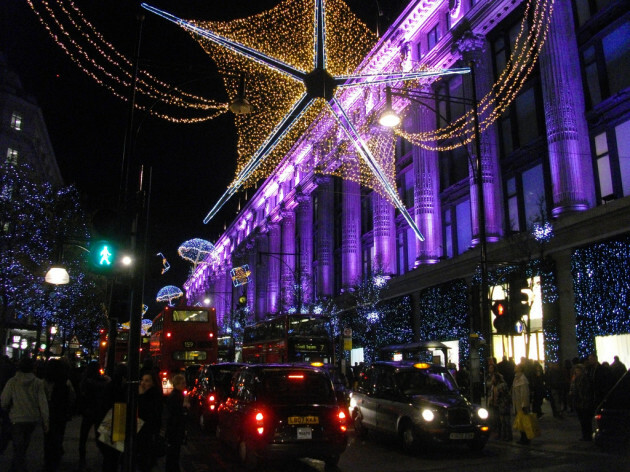 Paul Robertson Paul Robertson
While older traditions are left behind, there's plenty of room to adopt new ones, like a nice stroll along London's Southbank on the Sunday afternoon before Christmas to take a look at the markets.
It's lovely walk and usually at this time of year, London's famous fog adds to the Christmas feel. The afternoon is completed by our now traditional Japanese curry and sushi.
Christmas wouldn't be Christmas without being at home
Russell James and Patrick Hanlon aka the GastroGays run a popular food blog and have been living in London since 2013.
They return home to Ireland every Christmas for at least a week, Patrick's from Drogheda, Co. Louth and Russell's from Balbriggan, north Co. Dublin.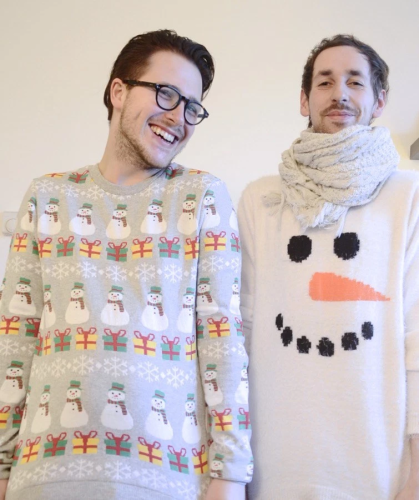 gastrogays.com gastrogays.com
They say flying home is "extortionate", but it has to be done.
Christmas wouldn't be Christmas without being at home.
The differences with Dublin, though tiny, are plain to see.
London is such a busy and big place that during seasonal events, it's never quiet and everyone is doing the same thing at the same time. Also, with the sheer amount of different cultures and religions in London in particular, mass attendance is a more personal thing.
Christmas Eve midnight mass or a service on Christmas morning isn't as commonplace as in parts of Ireland, as everyone makes their own schedule and sets aside time for reflection and thanks.
New Years Eve is a big deal in the English capital, and many emigrants return to experience it. But only after they've taken in a massive feed at home.
Irish Coffee is a seasonal essential if you ask us, and we always make it at home as it's not as common to find on menus in London and if it is on them, it's usually not made quite right.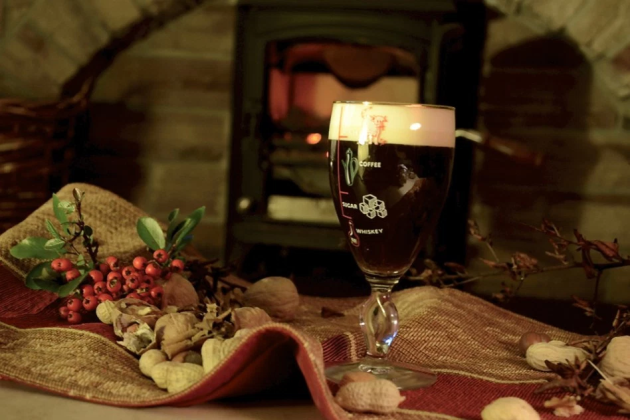 gastrogays.com gastrogays.com
But can they get the festive build-up quite right? They say there's "nothing quite like the buzz of Dublin on the 23rd or 24th, as people are milling about collecting their last bits before the shops close".
A crisp day walking up Grafton or Henry Streets with a coffee in hand, the lights above your head, buskers strumming or groups in carol chorus, and the chance you'll probably bump into at least two or three people you know to wish them well for the festivities is a lovely way to spend the last few hours before Christmas.
The size and scale of London is the opposite of that, it's chaotic and often claustrophobic at this time of year. To us it doesn't have that same feeling and atmosphere of Dublin.
You can beat the pubs at Christmas in Ireland
Youtuber Sean Burke is also heading home, he's been in London just over a year. He's spending Christmas at his sister's house in Swords with the family.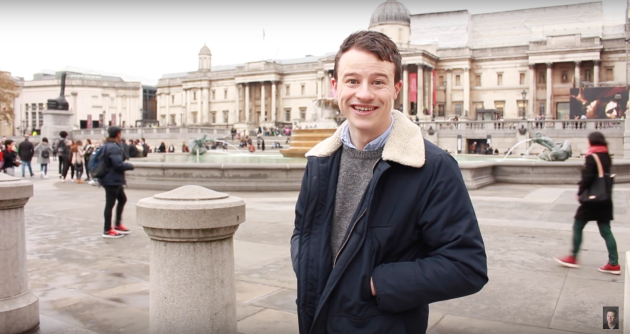 Sean Burke Sean Burke
But what stands out for him in terms of differences? Pantos.
Panto is a really big tradition here. I know there are Pantos in Ireland but there is a vast array of choice in England. Including Adult Pantos where it is literally nothing but innuendo. I know someone who went to one called 'Dick' this weekend. They're not even trying anymore.
Also, I live with a couple of actors who are in Pantos this year. I feel like being in a Panto in England is basically like jury duty. Everyone has to do it eventually.
As for traditions at home… you can beat the Old Schoolhouse in Swords for a few Christmas Eve pints.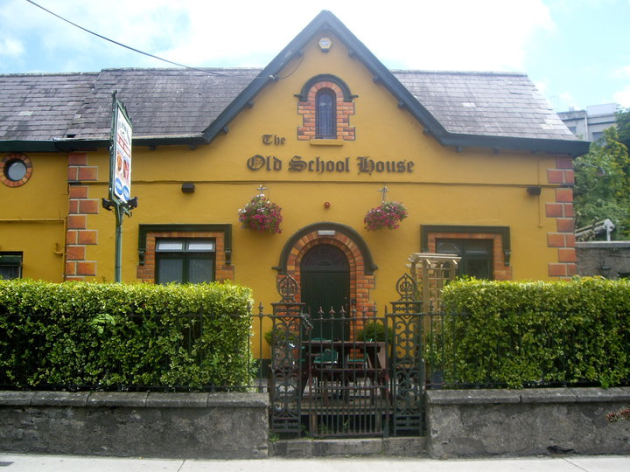 Facebook Facebook
Although it wouldn't be the proper tradition without us being turned away at the door because it's too full. So we know exactly how Mary and Joseph felt.
That's one thing that London will never rival Ireland in, pubs. An Irish pub at Christmas is as cosy, welcoming and festive as can be whilst an English one makes me feel like I've just sat myself down in a strangers living room with a pint and they're just too polite to ask me to leave.
DailyEdge is on Snapchat! Tap the button below to add!