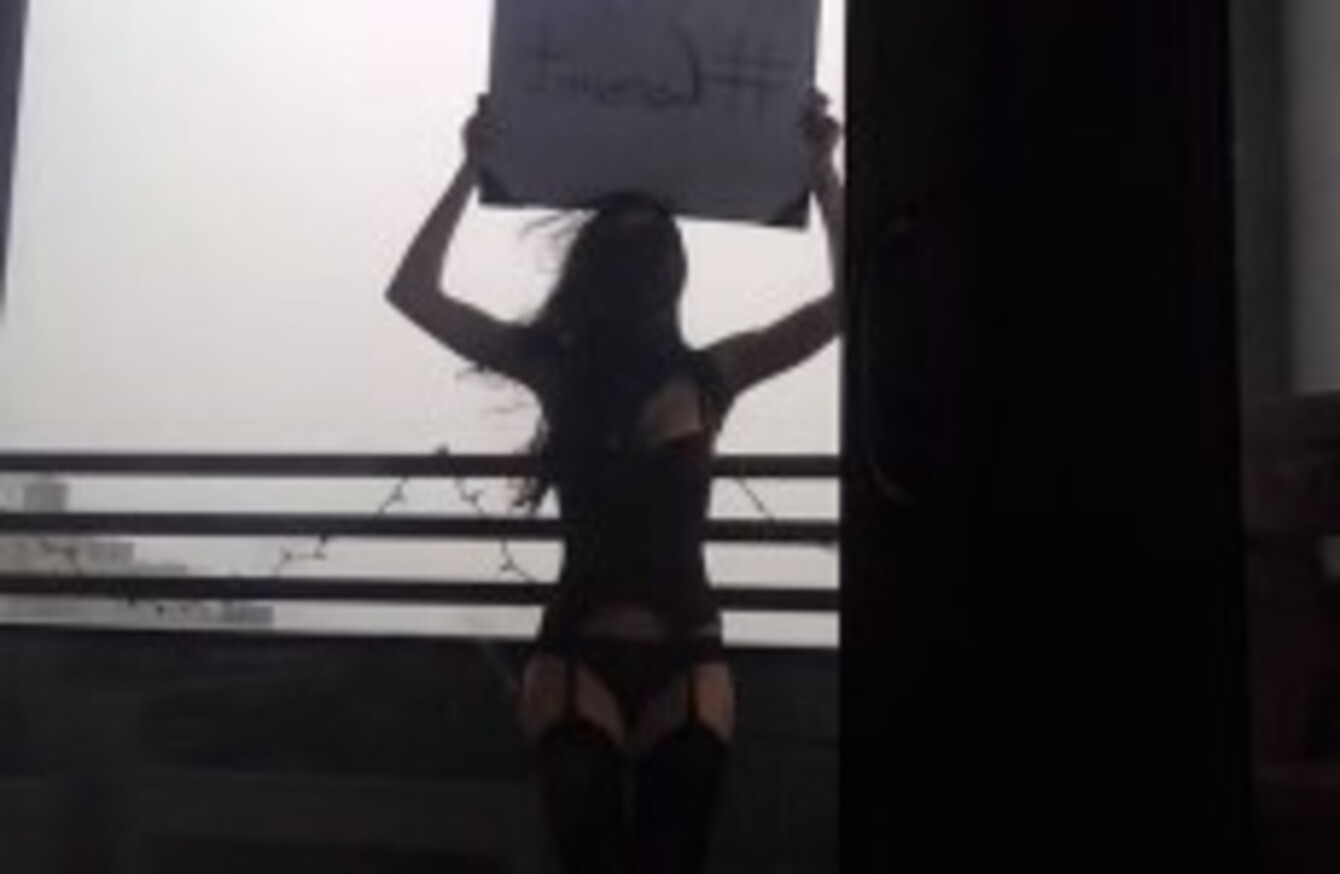 MEET CHRISTY CARLSON Romano.
If you are a child of the early 2000s, you may remember her from playing Shia LaBeouf's sister in the Disney series Even Stevens or from voicing the titular character in Kim Possible.
More recently, the former Disney star has stepped out of the limelight and is currently studying at Barnard College. Over the weekend, however, she made a bit of a splash when she posted this video of herself standing on her balcony in her underwear.
Wait, there's a reason.
Like millions of others, Romano and her husband saw the film Fifty Shades of Grey last week. Romano took issue with certain aspects of the film — namely its treatment of consent.
Romano bet her husband that the film would not top the box office for a second consecutive weekend, while he maintained it most certainly would. They agreed that the loser of this bet had to stand on the balcony in their underwear.
Unfortunately for Romano, the film did indeed top the box office and she stood on her balcony in some lingerie in subzero temperatures, holding a sign that read "#CONSENT".
In protest of this misogynistic and misguided film, I am going to exercise my right of consent and stand outside.
Source: Christy Carlson Romano/YouTube
Romano's stance has received over 200,000 views since it was posted and has won Romano some new fans in the process.