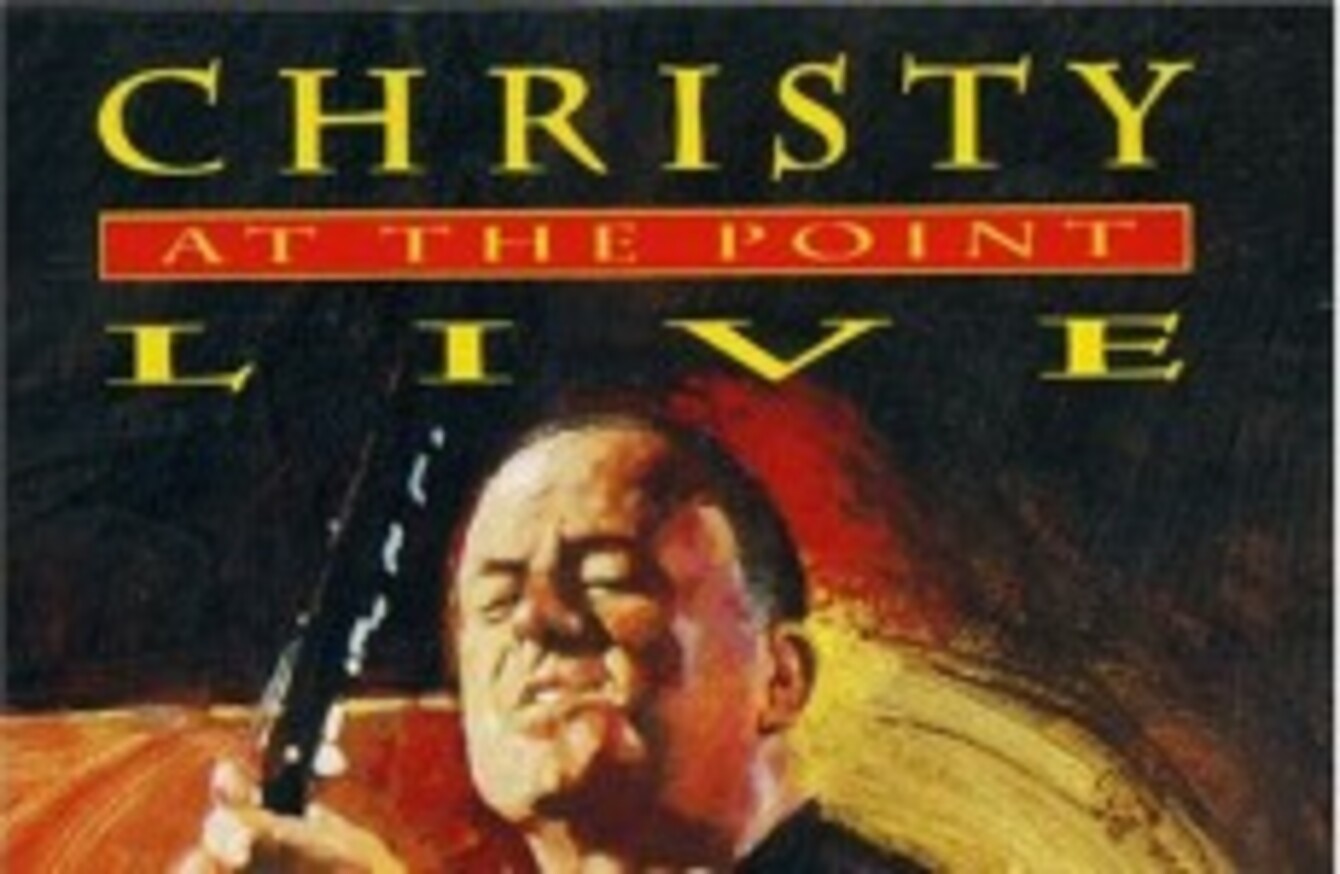 Image: Wikimedia Commons
Image: Wikimedia Commons
IS THERE A house in the country that doesn't own a copy of Christy Moore's Live at the Point?
Well, there must be, because twenty years after its release people are still buying it and the album remains floating at number 72 in the Irish charts, up from 79 the previous week.
The album celebrates its 20th anniversary this year, and has managed to stay in the Irish charts for more than half of the time since its release… 587 weeks cumulatively. That's 11 years and 15 weeks.
The album features Ride On, the Jimmy McCarthy song made famous by Moore, along with the rousing intro Welcome To The Cabaret, Delirium Tremens, Black is the Colour and the Euro 88 anthem Joxer Goes To Stuttgart.
Source: dzg189/YouTube
Moore played 12 nights in the Point Theatre in late 1994, selling around 50,000 tickets.
A brief description of the run on his website reveals:
I'd be totally f**ked after it. The cigar smoke was getting to me a bit. Some of the backroom boys were startin' to lose the plot and believe their own publicity. I was believin' in False Gods and that is bothersome and dangerous.
Other albums which have been gracing the Irish charts for an impressive amount of time are Bob Marley and the Wailers' Legend (570 weeks, currently at number 37, up from 63) and Bruce Springsteen's Greatest Hits (530 weeks, currently at number 56, up from 71).
Of the top 100 however, Live at the Point is the leader.
Kodaline's In A Perfect World is the old timer of the top ten, having spent 64 weeks in the charts altogether.
Hat tip to DaveFMusic on Reddit