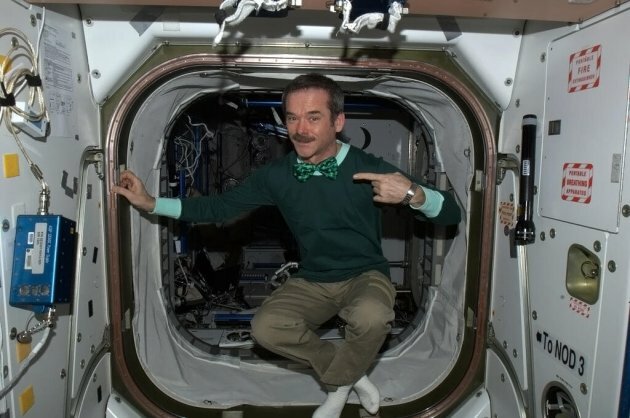 (Pic: @Cmdr_Hadfield/Twitter)
HE WAS ALREADY our favourite astronaut even before this.
Chris Hadfield, the commander of the International Space Station, has developed a huge following online due to his regular tweets of photos from space and his thoughts about life on board the ISS.
Last month, the Canadian won over Irish fans with his tweets in Irish and dramatic photographs of Dublin at night.
Today, for St Patrick's Day, Commander Hadfield went that extra mile for his Irish followers. "Maidin mhaith from the international Space Station!" he tweeted. "Happy Saint Patrick's Day to the Irish all around the globe".
He then tweeted this photograph of himself wearing green as well as a photograph of Tralee: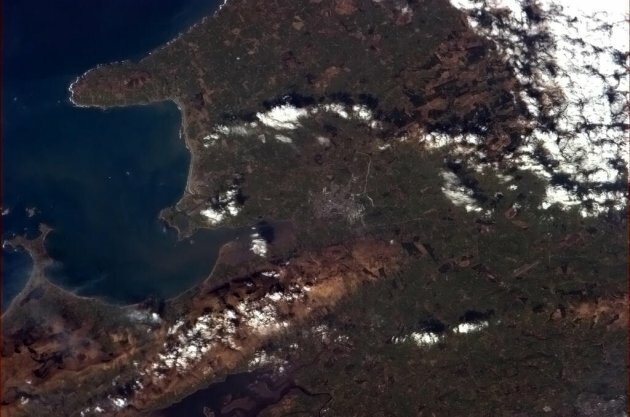 (Pic: @Cmdr_Hadfield/Twitter)
He has even recorded himself singing Danny Boy for the day that's in it. Astronaut, singer, and a truly excellent moustache – is there nothing this man can't do?
If you're unable to view the Soundcloud file above click here to listen to the audio.