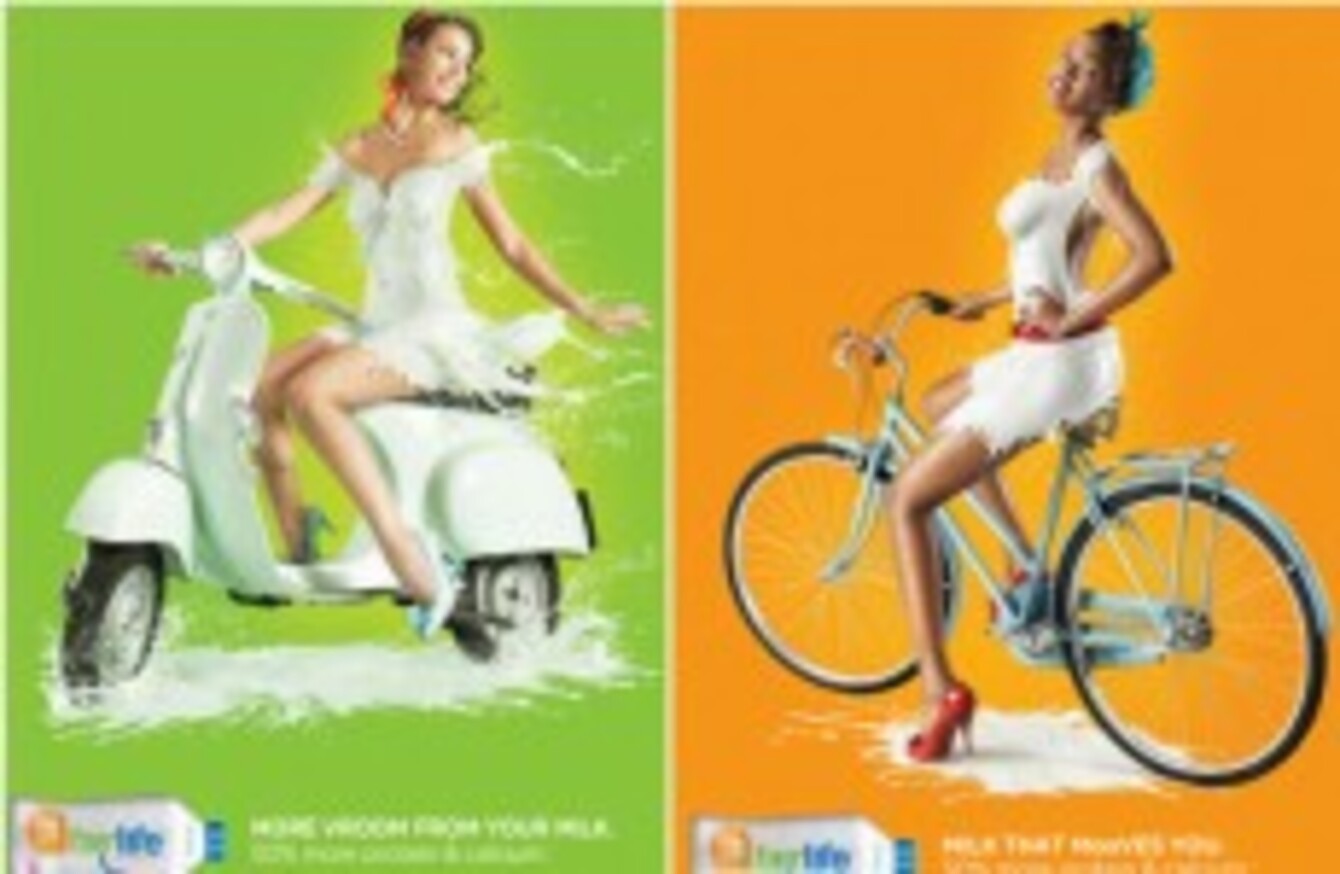 Image: Fairlife
Image: Fairlife
THE BRAND MAY be known for its high-sugar fizzy drinks, but Coca Cola wants to get healthy now – so they've launched a new "premium" milk.
The company claim the new milk is higher in protein and calcium and lower in sugar than a normal pint of milk.
The catch? It's sold at twice the price.
The Guardian reports that the new venture, called Fairlife, is a response to customers looking for more healthy options. The (strange) ads for the product feature women posing in pin-up style, wearing nothing but milk.
The brand's North American CEO Sandy Douglas said Fairlife heralded the "premiumisation" (that's a word, apparently) of milk:
We'll charge twice as much for it as the milk we're used to buying in a jug.
At least he's up front about it. He also added that Fairlife "tastes better" than normal milk, and made on more ethical dairy farms.
Coke previously tried to crack into the bottled water market in the UK with Dasani – but according to the Independent it was "hounded out" for selling bottled tap water. How their fancy milk will fare remains to be seen.