IT SOUNDS LIKE something out of a Disney teen movie, but nope – this is real life.
Mikayla and Emily met after they had both been accepted to Tulane University in New Orleans, when Mikayla contacted Emily during the roommate selection process.
Though they didn't end up sharing a room at the university, once they arrived they became the best of friends. They eventually realised that not only did they both come from sperm donor fathers, the donors both came from Colombia.
According to the college newspaper, The Tulane Hullabaloo, the girls noticed they shared other interests:
Both are performers in Tulane's upcoming production of the "Vagina Monologues" and love acting.The girls also bought the same fleece jacket on a Tulane Black Friday shopping trip without knowing that the other purchased it, as well.
The girls joked that they might be half-sisters, but it wasn't until Mikayla's parents encouraged them to compare donor numbers that they discovered he truth.
Mikayla's mother Debra said their similarities made her curious:
Here's a photo of the two girls taken after they found out they shared the same donor – they do look strikingly similar: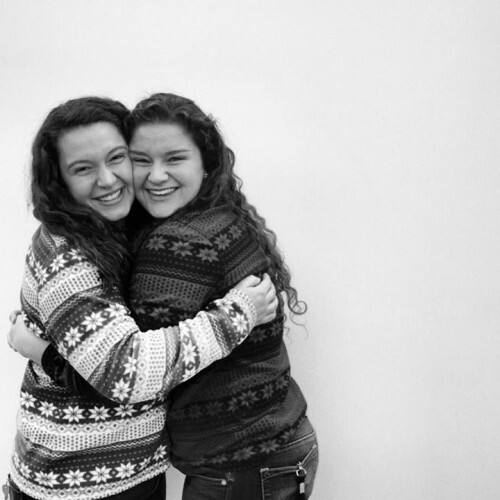 Claire Brown / The Tulane Hullabaloo Claire Brown / The Tulane Hullabaloo / The Tulane Hullabaloo
Mikayla had this to say about the news on her Facebook page:
"An invisible thread connects those who are destined to meet, regardless of time, place, and circumstance. The thread may stretch or tangle. But it will never break."BEST. BIRTHDAY. PRESENT. EVER.
Go to college hoping to make new friends and maybe get a bit of an education, find a half-sister as well. Standard.