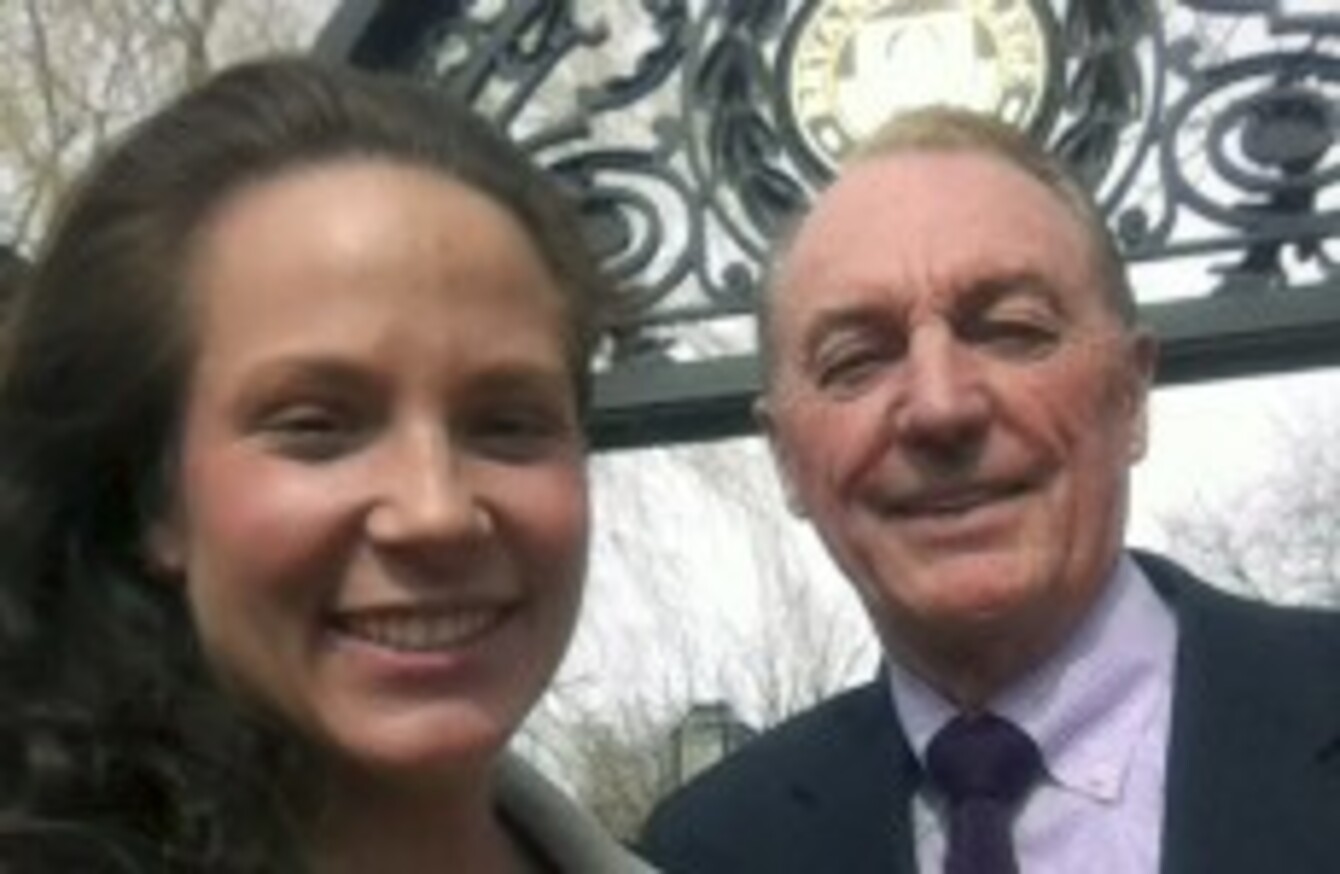 Student Ali Luthman snaps a selfie with the university's president (but not at graduation)
Image: AP
Student Ali Luthman snaps a selfie with the university's president (but not at graduation)
Image: AP
A US COLLEGE has barred students from taking selfies with its president at their graduation ceremony.
Bryant University in Rhode Island said it would slow down the long ceremony too much if every student wanted a selfie with university president Ronald Machtley.
Machtley, who is active on social media, says students ask him to take selfies on the college's campus all the time.
But he says having more than 800 students snap photos with him as they get their degrees would make the already hours-long ceremony impractical.
Machtley added that he'd be happy to take some photos afterward.
Students will be able to take photos until the start of the graduation on May 17, and post them to a new website hosted by the university.
Senior Ali Luthman says some students might be upset about the no-selfies rule, but "no one is crying about it."