THE COLDER AND wetter it gets outside, the more likely we are to crave our favourite comfort foods; it's just science.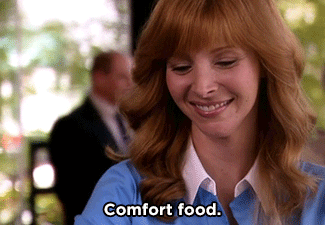 Giphy Giphy
In fact, many of us see winter as little more than an excuse to indulge in our go-to dishes on the regular.
And, to be honest, whether we're in need of comfort or not, those meals are more like to enter into regular rotation than they might during warmer, brighter months.
This week we asked you guys to share the details of your favourite comfort dishes, and from the very start, there was a very obvious pattern.
When it comes to comfort food, it's the East you turn to, and the spicier, the better.
1. Doesn't get handier than this.
The best comfort food out there is quite simply a bowl of Basmati rice and soy sauce. I make it when I'm feeling really down because it's so simple and salty and it's just delicious. It's also a great hangover comfort food because it takes such little effort to make!
2. Straight to the point.
Chicken katsu curry because it's awesome.
3. A throwback to their youth.
Now I'm not proud of this but Curry Koka Noodles topped with baked beans. It's warming, takes less than five minutes to make and really isn't as disgusting as it sounds. It reminds me of adolescence when I had extremely limited culinary skills.
4. The hotter, the better.
Super Noodles with Frank's Hot Sauce.
5. The pattern is clear, people.
Mine is definitely a sandwich filled with nothing but spicy Korean noodles. Noodle sandwiches are always my go-to comfort food, and they're even better when you're hungover because the spiciness distract you from the pain.
6. The guys; they know.
Thai Massaman Curry with tofu from the place across the road from my house. They don't even ask what I want when I come in anywhere. Those guys know.
But what if you've a sweet tooth, have no interest in setting your mouth on fire, but are still in desperate need of a little comfort?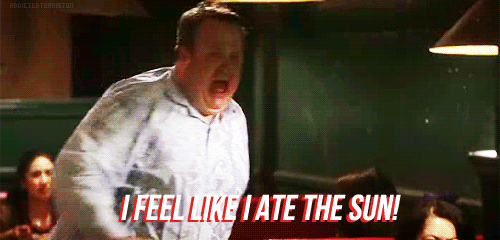 Giphy Giphy
Well, this little combo gets a special mention in that case.
When I'm sad I eat toast with jam, and I mash up banana and spread it on top. I'm obsessed with it.
DailyEdge is on Instagram!