Jim Ross Jim Ross
THROUGHOUT HISTORY, THERE have been countless instances of British media trying to claim Irish people as their own.
As Brenda Fricker once quipped, "When you are lying drunk at the airport, you're Irish. When you win an Oscar, you're British."
In recent months, Irish people have been left raging as Irish stars like Hozier and Conor McGregor were identified as British in the press.
But it seems that the British media still haven't learned the difference between Ireland and Great Britain — over the weekend, the BBC attempted to sneakily claim Irish golfer and Greystones native Paul Dunne as one of their own.
http://vine.co/v/e6mEuQWPtdq
In light of these recent developments, we've decided to compile a handy list of commandments for people who think that Irish people are British.
1. First of all, let's just go through a quick geography lesson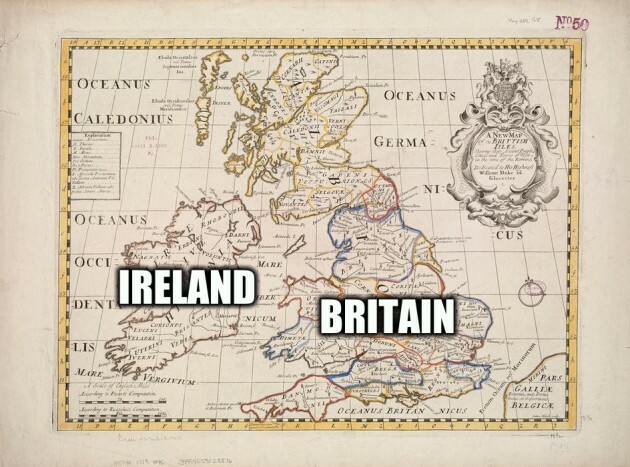 See that little country on the left? That's Ireland. And that long country that's kind of spooning us on the right? That's Great Britain.
Despite the fact that we both love tea and Graham Norton, we are not one and the same.
2. Seriously, we haven't had anything to do with you for years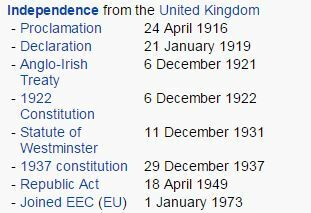 Wikipedia Wikipedia
We broke up years ago and you're telling everyone that we're still going out.
Don't be that clingy ex. Move on.
3. Calling Hozier a "Brit" is like calling Ed Sheeran a "Spaniard"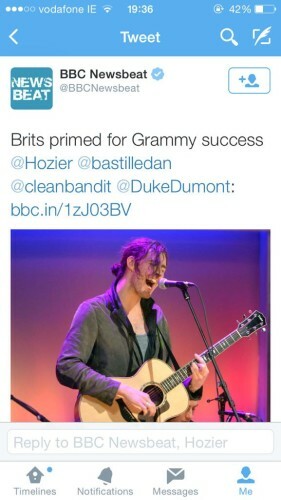 Mark L / Twitter Mark L / Twitter / Twitter
Do you get why we get a little frustrated now?
4. Google is your friend
If you're confused as to whether someone is Irish, just Google them!

It's not that hard!
Seriously, Google is very helpful!

5. By the way, this is the Irish flag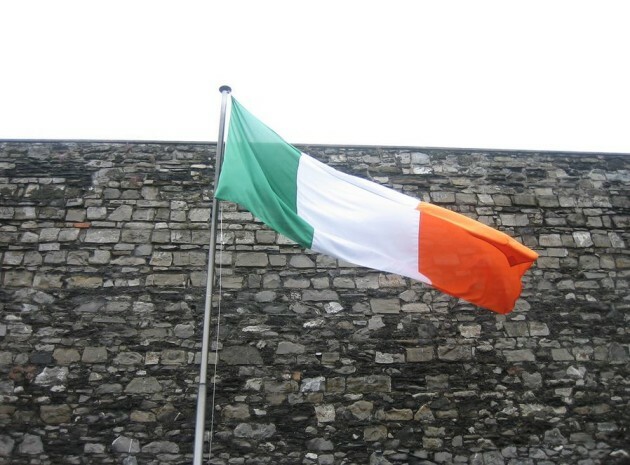 Flickr Flickr
6. If you see it beside someone's name, that probably means they are Irish
Just using process of elimination here.
7. If you're still confused, look out for key identifying markers
Like…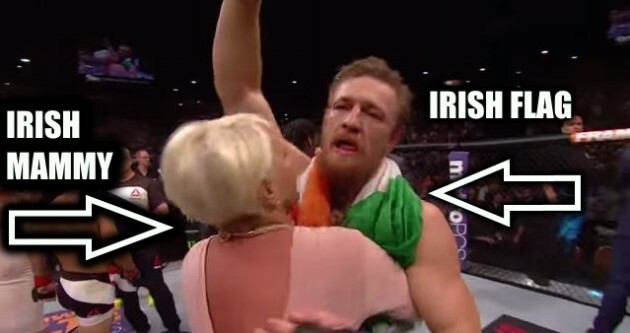 UFC / YouTube UFC / YouTube / YouTube
8. Or just look through their tweets!
If someone is referring to Ireland as their "home," then that's possibly where they're from? Process of elimination and all that.
After analysing these tweets, we think he's saying that Ireland is his home?
9. Another good way to tell if someone is Irish is if they are welcomed into an arena by SINÉAD O'CONNOR SINGING THE FOGGY DEW
SERIOUSLY, WHAT DO WE NEED TO DO???
10. If it happens again, we're taking your people

You've been warned.