PEOPLE OF IRELAND! There is a tall red-headed man in our midst.
Well, there are a lot of tall, red-headed men in our midst, but this one is particular is US TV host Conan O'Brien, who is currently holidaying on the old sod with his family.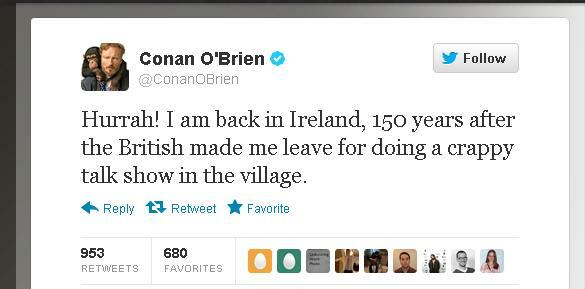 He's alreadybeen spotted out and about in Dublin so far. Did we tell you he's tall?
Being a proud Irish-American, this isn't the first time O'Brien has been in Ireland.
For a segment for his 'Late Night' talk show a couple of years back he visited Limerick, shouted out a few stereotypes, had a pub sing-song and confused some people on the street:
YouTube/InflatableConan2
Main image: AP Photo/Michael Dwyer