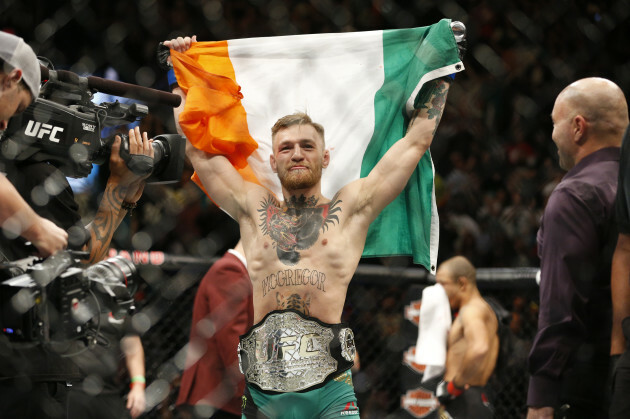 John Locher / PA Wire John Locher / PA Wire / PA Wire
ON SATURDAY, CONOR McGregor will take on Eddie Alvarez at Madison Square Garden in New York.
Love him or hate him, you can't deny McGregor is entertaining. And he's given us so much.
1. When he bared his arse for ESPN Magazine and no one knew where to look
They soon got over themselves though:
2. Every single time he has worn these glasses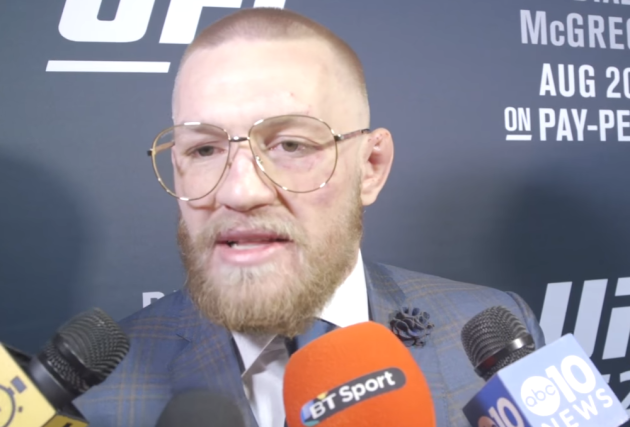 YouTube YouTube
HI GRANDA!
3. And displayed his truly unique fashion sense
Cosby jumpers!
Shiny silken polo necks!
And of course, this philosophy on wearing all white:
It takes a nutsack and a fat wallet to rock all white. Know that.
4. And taken Instagram photos in what appear to be Irish industrial estates
5. When, despite his riches, he was spotted using a flip phone
No one let him away with it, either.
6. Every time he gave us a quote to live by…
There are two things I really like to do and that's whoop ass and look good. I'm doing one of them right now and on Saturday night, I'm doing the other.
#Same, TBH.
7. …And another for the haterz
When the history books are written, I showed up. You showed up on Twitter.
TELL THEM CONOR.
8. This custom Rolls Royce
9. The time a company made a one-of-a-kind McGregor Christmas jumper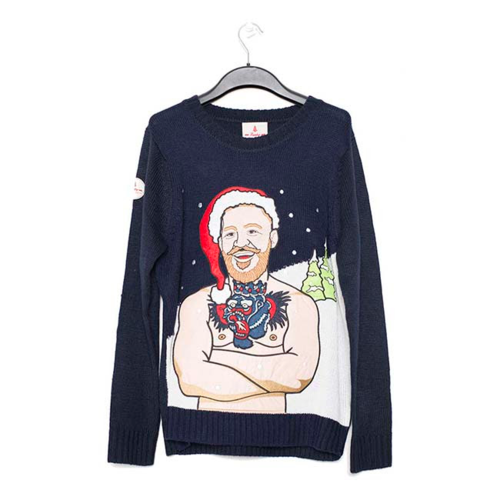 FunkyChristmasJumpers.com FunkyChristmasJumpers.com
It's currently up for auction on eBay – and Funky Christmas Jumpers tell us that the man himself has placed a bid on it.
10. When he posted a selfie with a young fan who had forgotten her phone
Ah wouldye look.
11. When he stopped to hug this very excited NYPD officer
TMZSports / YouTube
Besides my kids being born, this is one of the best days of my life.
12. And of course, when he 'retired' for all of five minutes and caused absolute chaos
Back in April, he tweeted this and sent the MMA world into a frenzy:
And then two days later, released a statement where he basically explained that he was not retiring…. just tired of doing media interviews.
Facebook / ConorMcGregor Facebook / ConorMcGregor / ConorMcGregor
Never change, Conor.
DailyEdge is on Snapchat! Tap the button below to add!