CORONATION STREET'S BLOOPER reel is about to get a whole lot longer now that Phillip Schofield and Holly Willoughby will be making their debut on the cobbles.
No, seriously.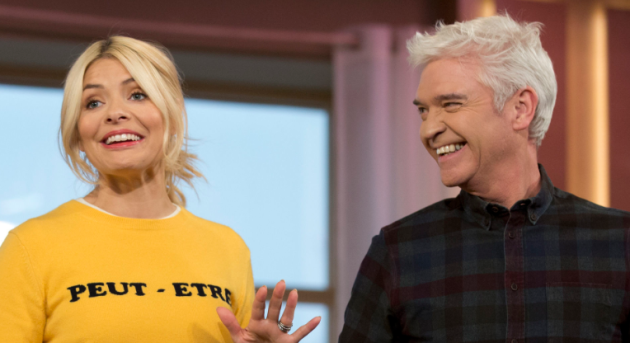 PA Images PA Images
Coronation Street producer, Kate Oates, has confirmed that the daytime duo will be playing themselves in Helen Flanagan's exit story on the long-running soap.
Lads, the thoughts of it.
Phillip Schofield and Holly Willoughby are coming in for a bit of fun and part of Helen Flanagan's exit story. We're kind of replaying a bit of a trick we have used before because Rosie has already been on shows but it will be great comedy.
Good to know the execs have steered the pair clear of any storyline requiring straight faces.
Helen, who is expecting her second child, has made reference to her upcoming departure from the soap on Instagram in recent weeks.
By the sounds of things, Holly and Phil's upcoming stint on the set is something to look forward to.
Phil and Holly will play themselves – I had a couple of hopes where I thought I could get them to slightly play against type! They're such good sports – I am very happy.
Word has yet to land as to when the duo's episode will air, but yes, we'll be watching.
DailyEdge is on Instagram!