WE ALL HATE that wasted time at a big gig before the main attraction comes on stage. Dance music is played over the speakers and the wait for One Direction before their Croke Park gigs were no different.
But, making the most of it, dancer Emmanuella Salako and Niall's former manager Abdul Ibraimoh decided to keep the Sunday crowd amused with a brilliant rendition of the Single Ladies dance.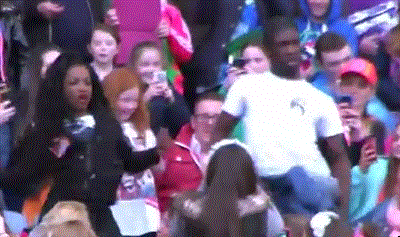 We like it. We shoulda put a ring on it.
kent rio / YouTube
h/t Her.ie