WELL, THAT'S ONE for the mantlepiece.
This couple were on a day out in an aquarium in Toronto when they were plucked out of the audience to play a game.
We were watching the stingray feeding and at the end of the 'Ray bay' show the host asked for 2 volunteers to play a game and they picked us to go up…which I thought was weird because it was Family Day (think 1000 children in the place). My bf puts his hand up and we get picked, the game is for him to try describing a stingray and me try to guess what type. As he is describing to me 'it has a tail' and 'it's grey' I'm thinking I am so embarrassed and this is definitely some sort of prank on me because people in the audience are giggling and gasping.
But the whole thing was just a ruse by her boyfriend…
The hosts asks me for my answer and I blurt out the name of the only stingray from the show I can remember which is a Roughtail stingray. Host lady says I can turn around and see for myself and tadaaaa.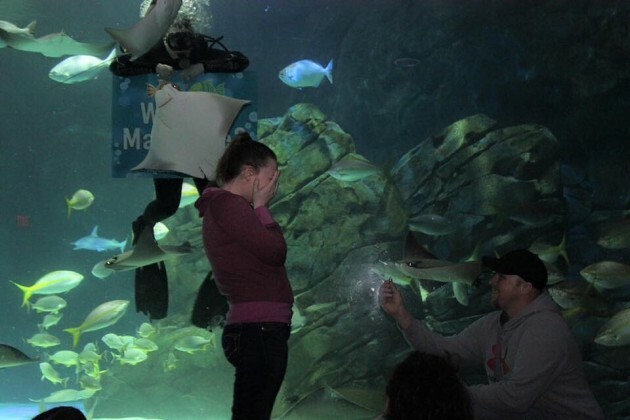 Imgur Imgur
The best part of the day?
The stingray photobombing the happiest moment of their lives.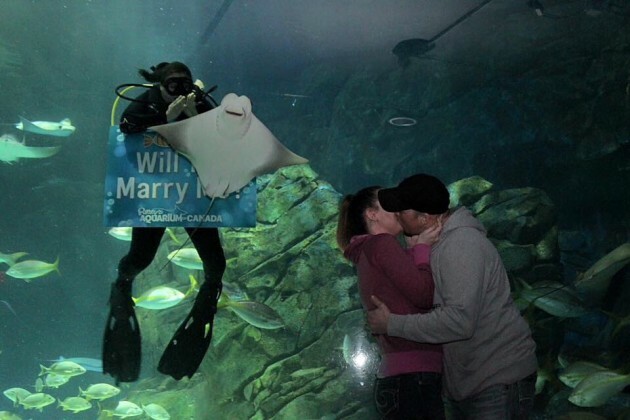 Imgur Imgur
Look at his face!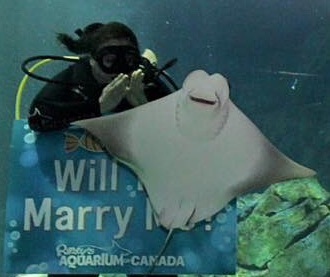 Imgur Imgur
The photo has been viewed nearly 890,000 times since it was uploaded yesterday evening, but we're pretty sure nobody loves it more than this guy…
Imgur Imgur
DailyEdge is on Snapchat! Tap the button below to add!