ALL WORK AND no play makes Jack a dull boy. But all play and no work is not too good for you either.
A Manhattan court stenographer 'went rogue' and repeatedly typed 'I hate my job' instead of transcribing the dialogue of a high-profile criminal trial.
It wasn't the first time he'd done this, though – according to the New York Post, Daniel Kochanski may have jeopardised up to 30 Manhattan court cases by typing gibberish.
The office handling appeals for the cases has said they've never had a situation where "one court reporter was responsible for so much damage".
'Reconstruction hearings' have been held, at which everyone involved in the ruined cases has to testify about what they remember.
The stenographer has a history of alcohol abuse, and his ex-wife has said the pressure of the job "pushed him over the edge" before.
Kochanski has denied the whole thing to the New York Post:
I never typed gibberish. I always did my job 100 percent. I was let go because of substance abuse.
Don't know about you, but we're instantly reminded of this: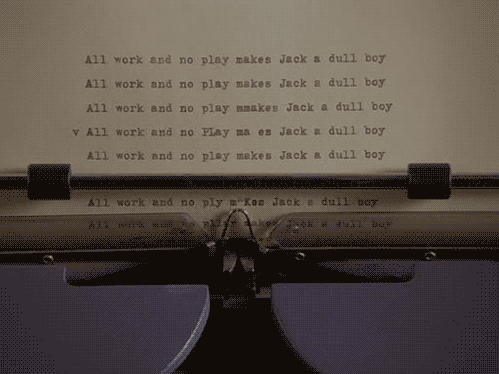 Tumblr Tumblr