TONIGHT, RTÉ NEWS correspondent George Lee was reporting from a farm in Kill, Co. Kildare when a ravenous cow tried to eat his coat
First, the determined cow shimmied its head through the gate.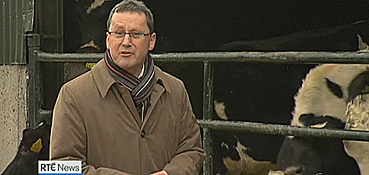 RTÉ RTÉ
After giving it some though, the cow decided it liked what it saw and decided to go ahead and try eat George Lee's tasty coat.
Maybe he'll be so busy reporting the news that he won't notice!
RTÉ RTÉ
Unfortunately, George did notice and gently brushed the cow away.
:(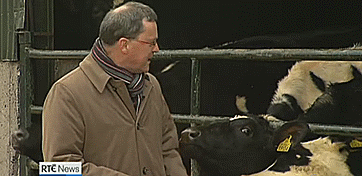 RTÉ "Enough of that, cow." RTÉ
The report ended with George Lee being surrounded by a number of hungry-looking cows.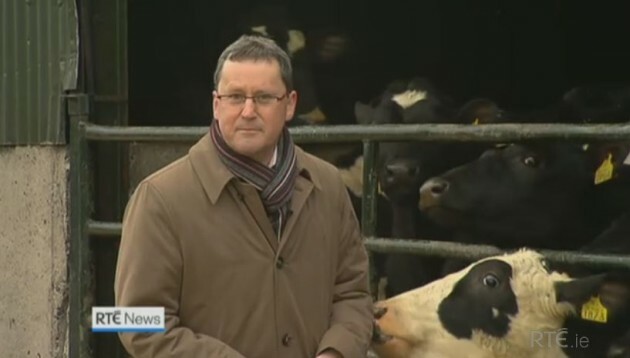 RTÉ RTÉ
We hope you're okay, George.