ARE YOU FUNNY haha or funny peculiar? Or how about both? Well, Simon Cowell's cyber talent search, the You Generation, wants to hear from you. This week it's time for some laughs – the powers that be are on the hunt for the best comedians around.
Irish people are famous for their funnybones. Perhaps there's something in the water, but whatever it is, we're all gas.
Do you fancy yourself as a bit of an aul comedian? See how you measure up to our top picks in Irish comedy…
1. Tommy Tiernan
Tommy Tiernan is the grand-master of Irish comedy. Almost all of us will have one of his DVDs somewhere around the house, or a ticket stub from one of his many Vicar St dates.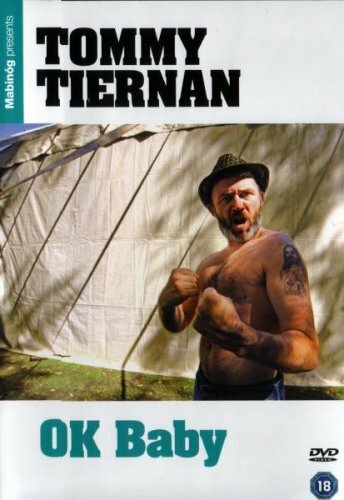 Image: via Irish Country
Tiernan has been dogged by some controversy in recent years, but he claims his  comedy has no malice in it. We still love you, Tommy.
2. Dylan Moran
Our little wine-swilling misanthrope. Moran starred in Black Books, co-written by Graham Linehan, and appeared in films  Shaun of the Dead and A Film With Me In It.
BUT his stand-up is our favourite.
YouTube/Justin Davis
3. David O'Doherty
David is the master of what he has termed "very low energy musical whimsy". Armed with his trusty Casio and a boat-load of wordplay and abstract thinking, his niceness and charm conquered the hearts of not only us Irish, but Edinburgh judges and UK panel shows alike.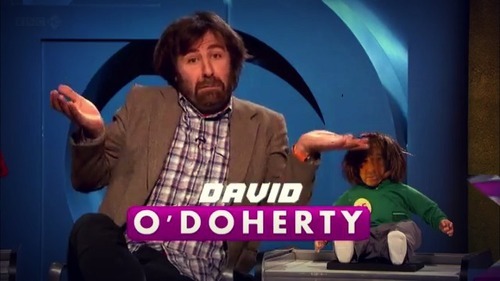 Image: via Tumblr
He has also turned his hand to writing comedy books, children's plays and a one-man show.
4. Deirdre O'Kane
O'Kane got into comedy in the mid-90s and has been a staple of the Irish scene ever since.
Image: via Rotten Tomatoes
She recently landed the gig playing Debra Moone in Sky comedy Moone Boy, alongside other Irish funnyman Chris O'Dowd. Good on you, D!
5. Tara Flynn
Tara was a founder-member of the singing trio The Nualas, and has appeared on The Panel, IFTA-winning sketch show Stew, and Stewart Lee's Comedy Vehicle.
Recently, Tara has turned heads with her YouTube comedy songs.  Here's CUSTARD, featuring other Irish comedy head Ed Byrne:
6. Des Bishop
Des Bishop might have been born in America, but we're definitely going to claim him as our own. Initially, his comedy was based around his observations on Irish society as somewhat of an outsider.
However, in recent years he has tackled social issues in his comedy – including alcoholism, poverty, his experiences with testicular cancer and the fate of the Irish language.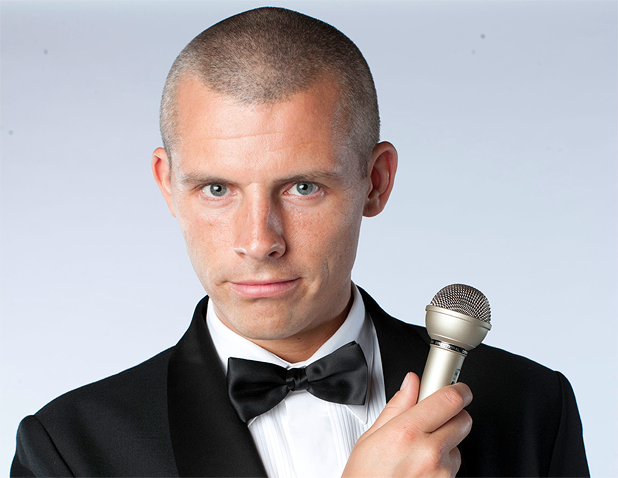 Image: via City Weekend
No easy feat – but Des pulls it off.
7. Maeve Higgins
Maeve Higgins first caught our attention on RTE hidden camera show Naked Camera alongside PJ Gallagher, which she followed up with a successful stand-up career.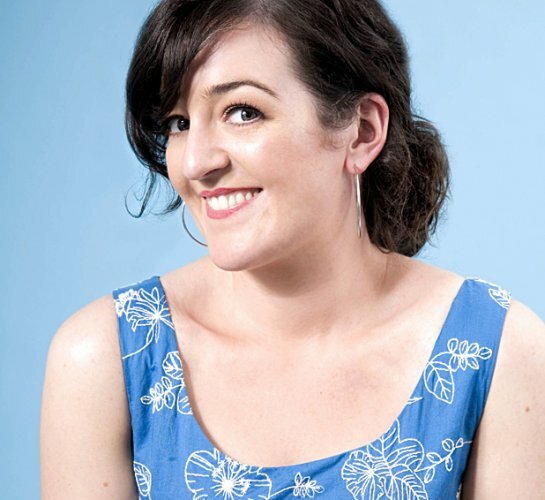 Image: via Edinburgh Festival
Maeve then made the move into her own show, with Maeve Higgins' Fancy Vittles, and nowadays you're more likely to catch her on the radio or writing columns. She's definitely the biggest dote on the comedy circuit.
8. Aisling Bea
In 2012, Aisling Bea became the second woman ever to have won the coveted So You Think You're Funny award at the Edinburgh Fringe Festival, following in the steps of three other comedy luminaries on our list (Tommy Tiernan, Dylan Moran and David O'Doherty).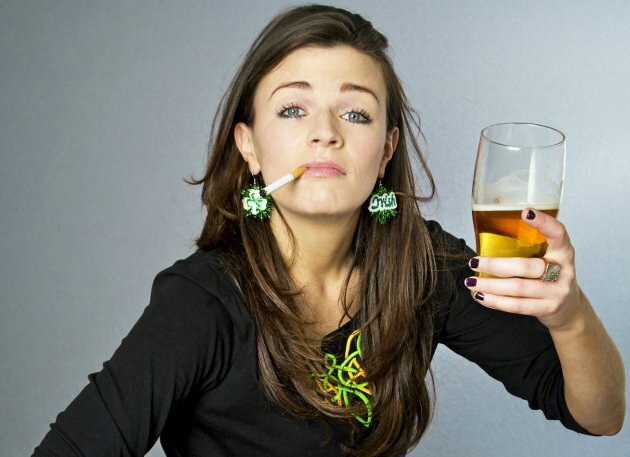 Image: via What's Up What's On
Definitely one to watch.
9. Katherine Lynch
Katherine started her comedy success winning Alternative Miss Ireland in 1998, playing a character dubbed Tampy Lillette. She went on to bring out other characters such as Busty Lycra, Sheila Sheik, Bernie Walsh and Liz Hurley, later adapting them for TV in shows such as Katherine Lynch's Working Girls, Katherine Lynch's Wonderwomen and An Audience with Katherine Lynch.
Here she is pranking the Maury Povich Show – she fooled the programme into believing herself and Panti Bar owner Panti Bliss were siblings!
YouTube/thisispopbaby
This woman is a gas ticket.
10. Dermot Morgan
The late, great actor known and loved by all for his role as Father Ted. Originally a schoolteacher, Dermot Morgan quit his full-time job when his stand-up and character comedy career started to take off with RTE.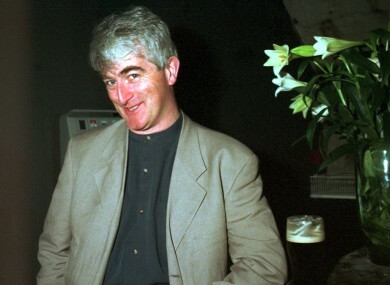 Image: Graham Hughes/Photocall Ireland
Morgan was responsible for the sheer brilliance of Scrap Saturday in the late 80s, a radio show that mocked Irish society of the day. After RTE axed the show, Father Ted started in 1995 and the rest is history.
The list goes on and on. We're falling down with great comedians in this country. Just take a look at the likes of Jarlath Regan, Ardal O'Hanlon, Dave McSavage, Carol Tobin, Neil Delamere, Brendan O'Carroll, Pauline McLynn, Dara O'Briain…
And you could be next!
The only rules are your video must be under 3 minutes, contain a hair flip and an animal noise.  Submissions close on the 25th May. Get entering!