THERE IS NO one-size-fits-all approach when it comes to confidence.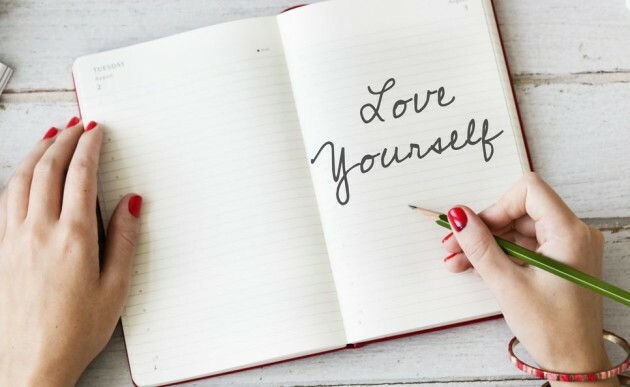 Shutterstock Shutterstock
Some people are born with it, some people have to consistently work on cultivating it, and for a great many of us, our confidence ebbs and flows as we navigate our life path.
There are days when you feel like your confidence is at an all-time high, but less than 24 hours later, you might find yourself marvelling at the person you were the day before.
So many of us in our twenties and thirties experience a crisis of confidence.
Sometimes it comes down to feeling unable to meet expectations we set for ourselves as adolescents, other times it is due to obstacles we faced in recent years which left us feeling inadequate, and lot of the time it's because life is really difficult, and you need a hell of a lot of confidence to get through it, so it's always worth remembering that no one person really has it all cracked.
Hell, even Beyoncé has to channel Sasha Fierce to make it through her stage shows.
With that in mind, we've compiled a list of some poignant insights into the creation and cultivation of confidence.
Gabourey Sidibe

PA Images PA Images
Speaking to The High Low podcast in June, Gabourey Sidibe touched on the complexity of the subject, saying: "I'm asked about my confidence. And I'm only asked about my confidence because people think I shouldn't have it."
Indeed, she addressed it further in a speech at the MS Foundation Gala.
It's not 'how are you so confident?', it's 'how are you so confident?' It's not easy. It's hard to get dressed up for award shows and red carpets when I know I will be made fun of because of my weight. This is what I deal with every time I put on a dress. This is what I deal with every time someone takes a picture of me.
And how is she so confident in spite of constant criticism?
It's my good time, and my good life, despite what you think of me. I live my life, because I dare. I dare to show up when everyone else might hide their faces and hide their bodies in shame. I show up because I'm an asshole, and I want to have a good time. And my mother and my father love me. 
Allison Janney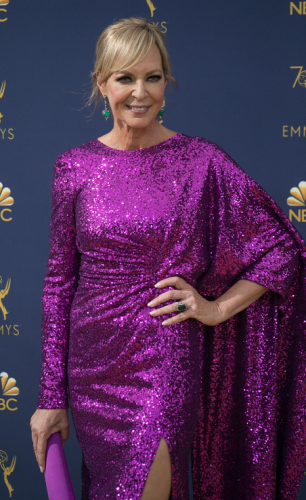 PA Images PA Images
Speaking to InStyle magazine, Allison Janney said cultivating confidence comes from knowing yourself before letting anyone else define you.
Develop a strong sense of self. Know what you like to do. Get to know yourself before you let anyone else into your party. 
The actress says consistently putting other people before yourself has the potential to chip away at your own self-confidence.
I'm very much a people pleaser at the expense of myself. That's always been something I wish I had done more of – take care of myself before anyone else.
Kristen Bell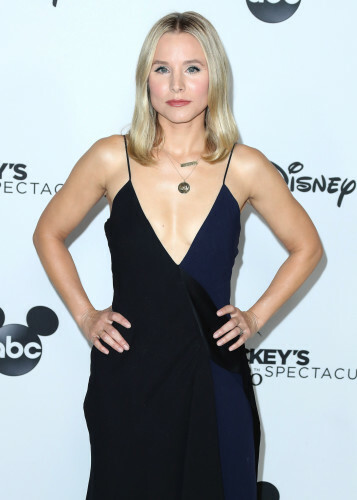 SIPA USA / PA Images SIPA USA / PA Images / PA Images
Kristen Bell developed a sense of confidence when she stopped comparing herself to other people.
Writing for Cosmopolitan, she recalls a low point in her career when she was constantly passed over for roles in favour of other actresses – something that resulted in a period of self-pity.
Seeking solace from her husband, she remembers:
Dax looked me square in the eye and said, "Are you crazy? This is a self-destructive path. You can only compare your current self to your former self. You'll get a comparison hangover if you constantly measure your worth against someone else."
Ashley Graham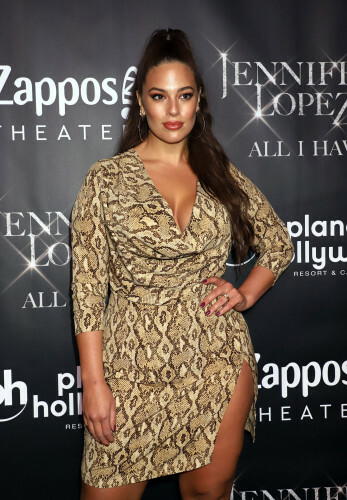 EMPICS Entertainment EMPICS Entertainment
Speaking at the Urban Arts Partnership 25th anniversary benefit, Ashley Graham explained that she is someone who constantly has to work on maintaining her level of confidence.
This confidence is not something that happens overnight. I have been working on it for a long time. I look in the mirror and do affirmations: 'You are bold. You are brilliant. You are beautiful.'
And Ashley doesn't only focus on identifying her strengths, she speaks kindly to herself as a rule.
If my lower pooch is really popping out that day, I look at it and say, 'Pooch, you are cute'. Words have power, and if you are going to use your words negatively, then that is exactly what is going to happen in your life.
Lena Dunham
PA Images PA Images
Lena Dunham finds confidence by channelling her inner child.
Speaking to Marie Claire, she recalls something she did in childhood and draws on it when she needs to.
I remember looking in the mirror as a kid and it would be like for an hour at a time, and I'd be like: 'I'm just so beautiful. Everybody is so lucky that they get to look at me.' And of course that changes as you get older, but I may have held on to that little-kid feeling that was me alone in my bathroom.
DailyEdge is on Instagram!