LAST WEEK IT was announced that iPhone users will soon be enjoying 250 new emoji icons, to be added in July. 
The new additions include a bed, a floppy disk (WHY?), a skull and crossbones, a Vulcan Salute and most excitingly, a middle finger emoji. There is still no cheese emoji, but we live in hope.
Anything that helps us better express our complicated, complicated feelings is most welcome, and anything that furthers the cause of emoji art even more so.
Yes, art. Emojis are art now.
This rendering of Beyoncé's Drunk In Love, entirely in emojis

JESSE HILL / Vimeo
This game of emoji Connect Four…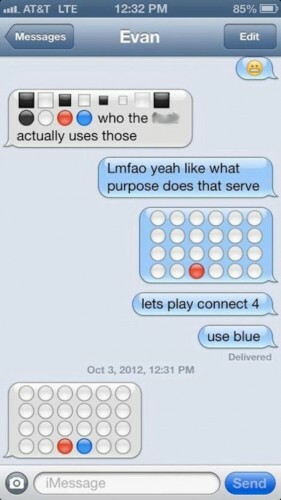 Gizmodo Gizmodo
A game of emoji chess, perhaps…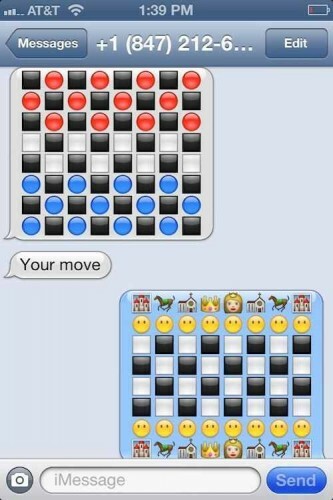 Itechnow Itechnow
…or some Space Invaders
StudentBeans.com StudentBeans.com
This emoji masterpiece
underground-k-i-n-g.tumblr.com underground-k-i-n-g.tumblr.com
The Fresh Prince of Bel Air theme tune, in emojis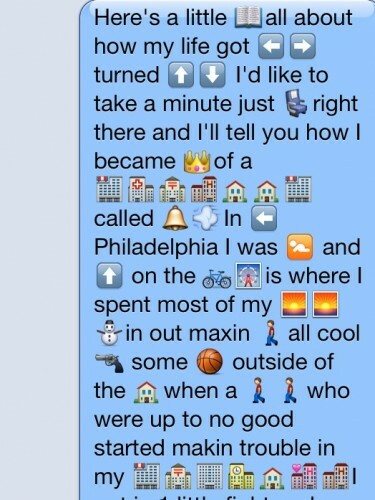 Smosh Smosh
Smosh Smosh
This emoji island paradise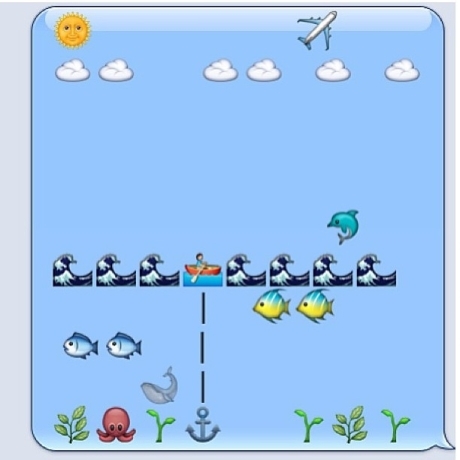 Studentbeans.com Studentbeans.com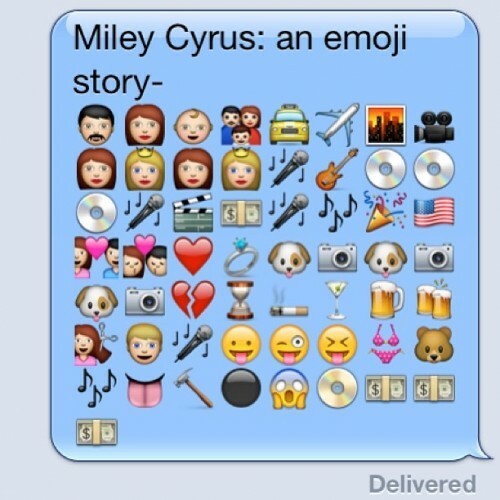 Imgur Imgur
This emoji car chase
The use of perspective in this one is admirable. Good work!
Walyou Walyou
These people have a lot of time on their hands. BUT WE LOVE THEM FOR IT. Go forth and create with your new emojis, artists.