ONE DIRECTION'S BIG announcement today turned out to be that of their first arena tour.
Exciting for the lads and their fans, but perhaps not the mind blowing news some people were expecting.
Having said that, for the band to play our own Croke Park is a big deal, as not many musical acts have done so.
Here are some of the most memorable musical nights the stadium has hosted.
1996 – Tina Turner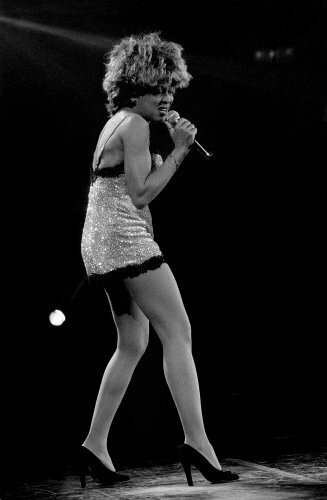 Duncan Raban/EMPICS Entertainment
The Irish Times reported that at 56, Tina Turner still had the 'sass and the sauce' and judging by the hair and the legs in the image above you can see why.
With a setlist that included all her hits from Nutbush City Limits to River Deep – Mountain High, as well as covers of Robert Palmer's Addicted to Love and Massive Attack's Unfinished Sympathy, it sounds like quite the night.
1997 – Garth Brooks
SUSAN STERNER/AP/Press Association Images
The man in the hat played not one night, but three in Croker, at a time when it's fair to say that the country had Garth fever.
In his The Entertainer DVD he talks about the audience at those gigs:
Croke Park in Dublin, Ireland, an outdoor stadium…these people were so into the show that they did this clapping thing, and this pointing thing…and it was all kind of orchestrated by themselves…and so they got this clapping going with this hey…and I gotta tell you it's my favourite part of any footage that I see of us live…the people were so perfect in the crowd.  To get tens of thousands of people to do that all together is impossible.  Well, I gotta tell you when it comes to Ireland, nothing is impossible.
You can see what he's talking about here.
1998 – Elton John & Billy Joel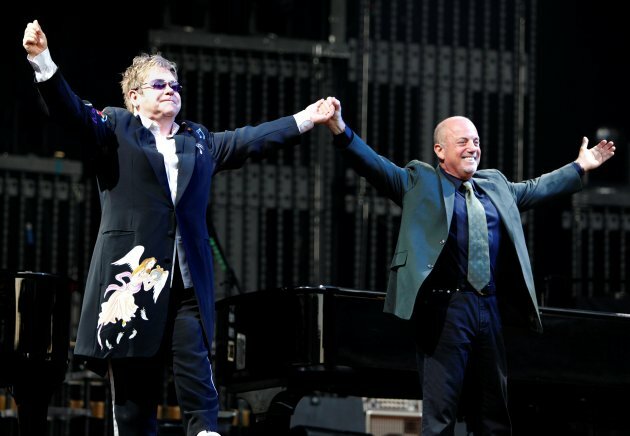 Michael Dwyer/AP/Press Association Images
The Face to Face tour was the third that Elton and Billy did together, this time seeing them play Croke Park for two nights.
The show was a mix of the two performing as individuals, and together, and included the odd cover of songs like Great Balls of Fire and Lucy in the Sky with Diamonds too.
1985, 1987, 2005, 2009 – U2
If Croke Park had a musical home team it would have to be U2.  They've played there more than any other act, and for fans, to see them there is a magical experience.
Here they are in 1987, tearing the non-existant roof off.
YouTube/u2mixer
And here's Bono on the same stage almost twenty years later.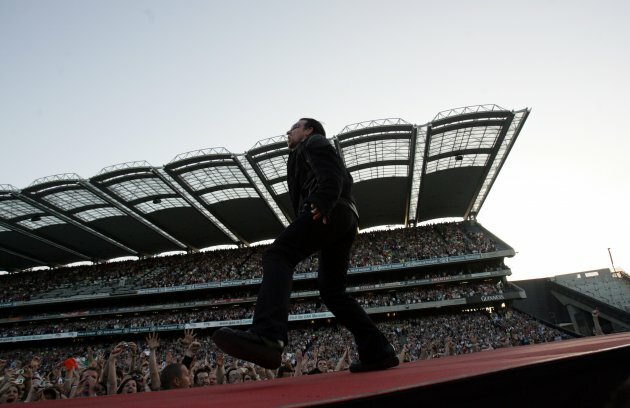 LEON FARRELL/PHOTOCALL IRELAND
2008, 2010, 2012 – Westlife
These lads certainly had the hits to fill a set at Croke Park, having had 26 top 10 hits over their 14 year career, and they filled the seats as a result.
It was at the stadium that Mark, Shane, Nicky and Cian said goodbye to their fans during their final farewell gig last Summer.
Here they are leaving the stage at Croke Park for the last time as a band.
TOTES EMOSH GUYS.
YouTube/monikaatje
2009, 2011 – Take That
When everybody's favourite man band have played two sets of post-reunion gigs at Croker, and they have all been a 20, 30, 40 something woman's dream.
The spectacle!  The songs!  The lads!
They even had a giant mechanical person!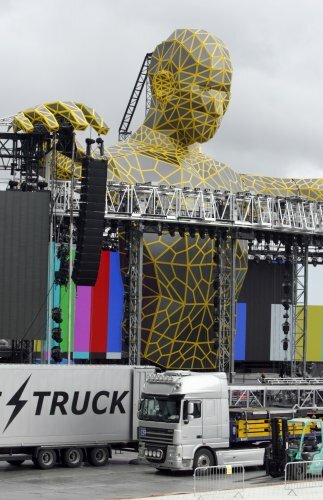 Mark Stedman
They give good show, those guys.
YouTube/sozurface
And now, One Direction will join the ranks of the artists above.   What are you favourite musical memories of Croke Park?  Who would you like to see play the stadium? Share your memories in the comments.